WASHINGTON — The US Attorney for D.C. declined to prosecute more than half of felony arrests made by DC Police last year. WUSA9 sat down with US Attorney Matthew Graves to ask why.
Graves' decisions on who gets prosecuted for DC Police arrests are among the most important and misunderstood factors affecting D.C. crime.
"One thing that your viewers may not be aware of is that the law has actually changed a lot in the District over the last few years in this area," he said. "Our highest court in D.C., the DC Court of Appeals, which is responsible for interpreting the Constitution, has issued a series of opinions over the last decade and the last five years, in particular, which have pretty much dramatically changed what officers can and cannot do when it comes to protective pat downs of individuals that they suspect might have illegal firearms which is a primary way that illegal firearms are uncovered."
There were two landmark cases prosecutors lost at the DC Court of Appeals.
In the case T.W. versus US decided in April, DC Police officers spotted a man they said was "acting suspicious" in an alley near 2348 Ainger Pl SE.
According to the court's findings, officers pulled their car alongside him, got out on both sides and asked, "Do you have a gun on you?" The man said, "No." An officer said, "You sure?" The man responded, "Yeah, I'm positive." An officer said, "I can pat you down just to make sure?" The man said, "Yeah." Officers found a gun with a high-capacity magazine. But the court of appeals overturned the conviction deciding the man didn't know he had a right to say "no" to the search.
In the case, Mayo versus US, decided in January 2022, a 19-year-old man was, in the court's words, "just hanging out" with friends in an alley near Kenilworth Avenue and Quarles St NE.
After spotting the man "making slight adjustments to his waistband, "DC Police officers got out of their car, and asked, "Do you have a gun?" The man started to run and officers chased him, made a diving tackle and tripped him up. He got away for a minute and officers say they found a gun and drugs. It later turned out to be a DNA and fingerprint match to the man who they arrested minutes later. The court overturned the conviction deciding police had no probable cause to do that diving tackle.
"We lost 75% of cases where the D.C. Court of Appeals were analyzing these sorts of issues of patting down individuals who were suspected of having firearms or otherwise asking them for their consent to search," Graves said. "I think the judges are interpreting the Constitution as they see it. I can tell you what we're seeing in these opinions are … really thinking through what it looks like for someone to give meaningful consent to search, what it means for there to be suspicion that someone might have a firearm was enough for law enforcement to pat individuals down and what we've seen is that the bar has moved from where it was, certainly, when I was practicing in Superior Court on a day-to-day basis 15 to 20 years ago."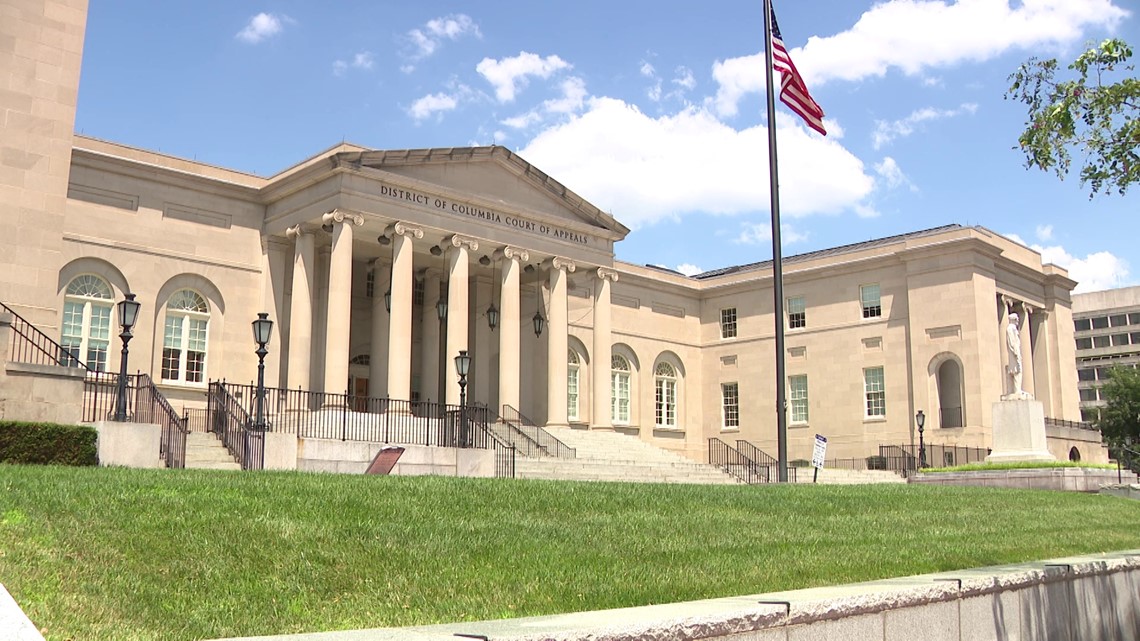 Because D.C. is not a state, its Court of Appeals has judges appointed by both Republican and Democratic presidents for lifetime appointments. In the case of TV v US, Judge Easterly, an Obama appointee, and Judge Deahl, a Trump appointee, and Senior Judge Thompson, a GW Bush appointee wrote the dissenting opinion. In the case of Mayo v. US, Judges Easterly and Deahl wrote the opinions while Obama appointee Judge McLeese wrote the dissenting opinion. The current makeup of the DC Court of Appeals, including senior judges, is 9 appointed by Democratic presidents and 5 appointed by Republican presidents.
If D.C. was a state, either a governor or the voters would select the judges making these 4th Amendment decisions.
"If you look at these opinions, most of them are what we call a split opinion and in the Court of Appeals, there's usually multiple judges that hear it," Graves said. "In the DC Court of Appeals, it's three and these opinions are two in favor of the new rule and one defending the actions of the government. When you look at those dissent opinions, something you will consistently see is the dissent noting they are not aware of a case in another jurisdiction that requires the outcome that the DC Court of Appeals is reaching."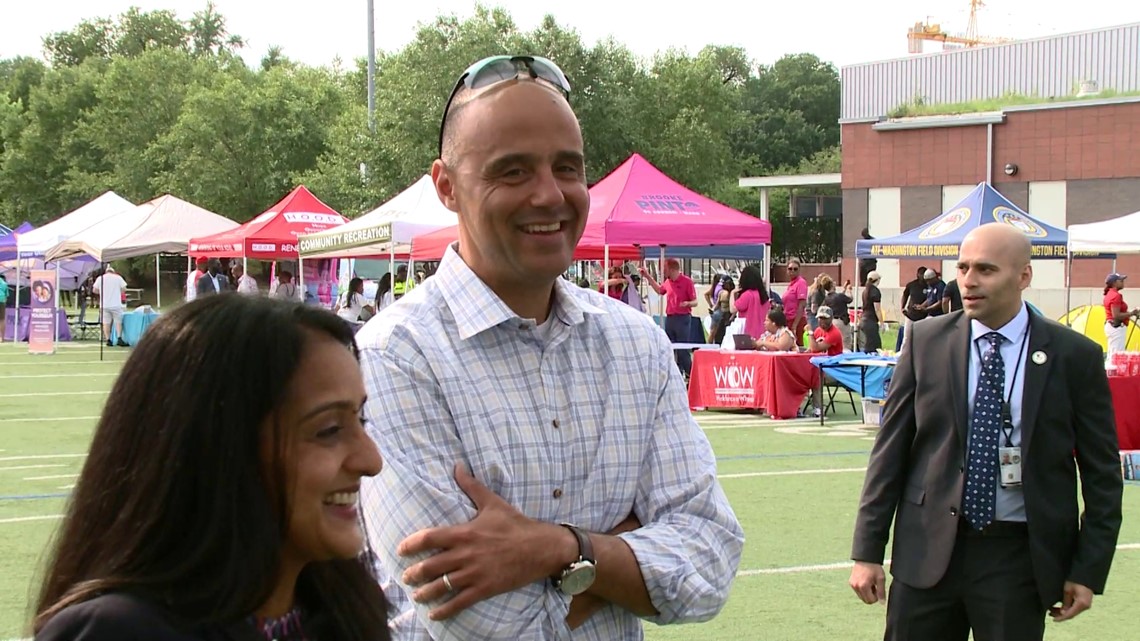 The decisions focus on the 4th Amendment to the Constitution, which reads in part: "The right of the people to be secure in their persons, houses, papers and effects, against unreasonable searches and seizures."
The American Civil Liberties Union agrees with the appointed DC Court of Appeals' recent decisions.
"They're not going to be influenced by this or that crime statistic. They are looking at the rights of the individual as they should be and what the meaning of the Constitution should be in in the particular facts in front of them," said Scott Michelman with ACLU's DC Chapter.
MPD and the US Attorney's Office are working together to strengthen cases and get more convictions. It comes down to police body cameras, and not just relying on what it shows, but telling officers to vocally narrate that they see around them.
"We've been talking to our officers, not only in the academy - recruits, but ongoing professional development that when they encounter individuals that are holding illegal firearms, to voice that narrative into their body-worn camera, for instance," Assistant Chief Ashan Benedict said. "Because the camera, in and of itself, can't capture, it's on their person, it's looking this way. My officer may be looking to the left or the right, but that narrative helps frame that."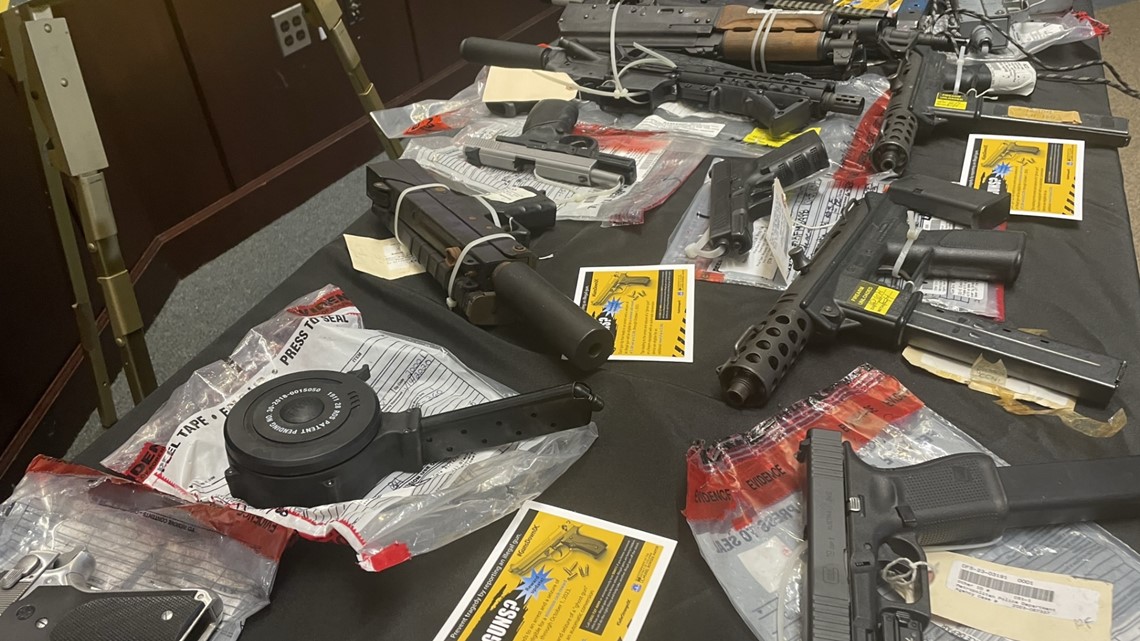 The US Attorney says that helps. This past spring, they report a 60% prosecution rate for illegal gun cases.
"I think one thing that we have to remember here is when officers arrest in good faith, it is not realistic to think that officers are going to be able to apply all these constitutional precedents in real time," Graves added. "That is our job on the back end. Even when we say ultimately based on where the law is, we don't think this is, we're gonna be able to move forward. We have taken that illegal firearm off the street from that individual. When we decline charges, when we say we're not going to go forward at this time with respect to the defendant, it's not as if we give the firearm back, so they've at least taken an illegal firearm off the street."