WASHINGTON -- The ACLU of the District of Columbia is accusing the DC Metropolitan Police Department of attempting to block the release of stop and frisk data by requiring a multimillion-dollar payment for body worn camera videos showing police stops.
In response to a Freedom of Information Act seeking data that D.C. law requires police to collect about the race or ethnicity of individuals subjected to traffic stops, the D.C. Police Department told ACLU DC that the information can be only be by viewing more than 31,000 body-worn camera videos.
"Based on a prior bill we received from MPD for body-worn camera footage production at $23 per minute of video, the bill for 31,521 five-minute videos would exceed $3.6 million: a preposterous amount to get access to data that should be free to the public," said Scott Michelman, Legal Co-Director of the ACLU of the District of Columbia.
DC Police have not yet responded to an email seeking comment on the amount of money it would request from ACLU for release of the videos.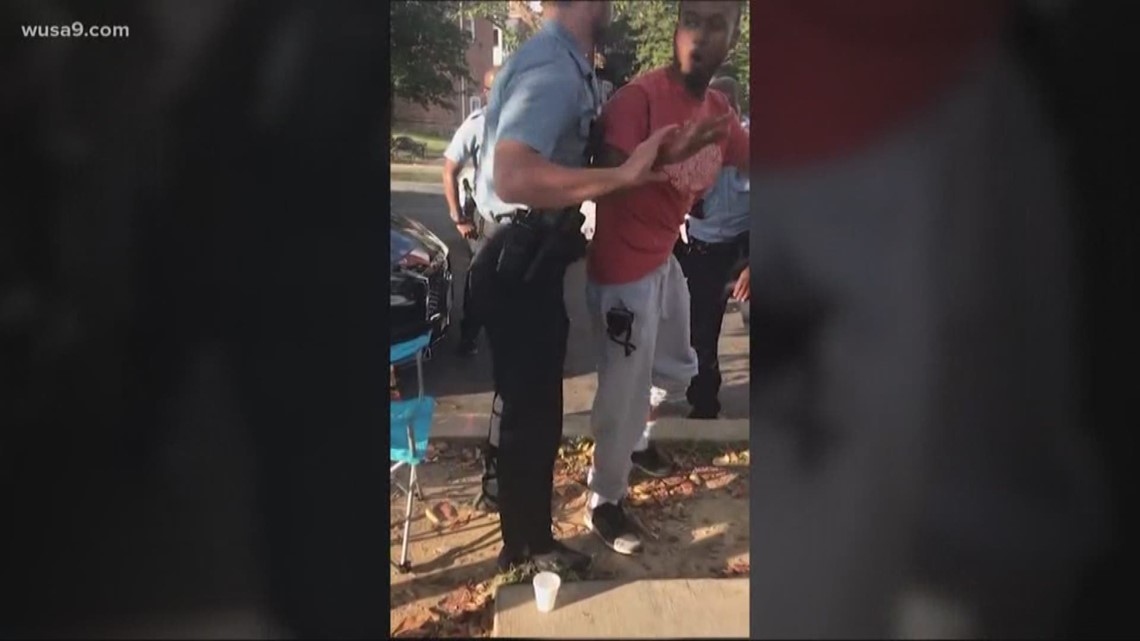 Michelman is lead counsel on the NEAR Act lawsuit, Black Lives Matter D.C. v. Bowser, which was filed in D.C. Superior Court in May 2018. It sought a court order requiring MPD to collect all the data specified in the NEAR Act including comprehensive stop and frisk data.
The court heard arguments in the case in four hearings during the fall of 2018 and a decision remains pending. In a court filing Thursday, the plaintiffs informed the court of MPD's response to the race-data FOIA and reiterated their request for a decision.
"Requiring members of the public to watch more than 31,000 videos to extract data that the Council intended to be collected and made easily available to the community is absurd and makes a mockery of the law that requires this data," said April Goggans, a Core Organizer with Black Lives Matter DC, the lead plaintiff in the lawsuit. "MPD's utter contempt for the NEAR Act is unmistakable when, three years after data collection was legally mandated, their idea of compliance is to tell us to fire up our computers and find this information ourselves."
"Even if we had the capacity to review 31,000 body-worn camera videos, and even if every traffic stop is just five minutes, that's more than 2,600 hours of footage to get information that could have easily been indicated with a checkbox on a form," Michelman said.
"Without that data, all we have are individual stories saying we are being policed in a certain way, and then we have a government agency saying that's just not true but we won't collect the data to show you that that's not true," Monica Hopkins, executive director of DC'S ACLU said. "This is more than just data, these are people's lives. These are every day people's lives that are being damaged."
Friday afternoon, District officials sent WUSA9 the following statement from Deputy Mayor Kevin Donahue:
"The Bowser Administration has been transparent about the data system requirements that are needed to collect the required data. The Metropolitan Police Department and Department of Motor Vehicles expect to complete the necessary IT system upgrades this summer. Currently, MPD makes available on its website, in a downloadable format, information on all police-involved stops since 2010."
Thursday's filing coincides with the anniversary of a confrontation between police and community members in Deanwood, which triggered community outrage and intense scrutiny of the incident by the D.C. Council with a two-day hearing..
The incident took place on June 13. In it, cell phone video shows several police officers stop and frisking a group of black men along the 5200 block of Sheriff Road in the Northeast DC, despite the men's repeated protests the officers didn't have probable cause for the search.
The only weapon officers found was a BB gun and despite the angry exchange between officers and the men in the group, no charges of any type were filed.
When that cell phone video hit social media later that month, tensions between police and people in that neighborhood reached a breaking point and lead to an even more violent clash between officers and community members in which a handful of people were arrested.
That incident, also captured on cell phone video, showed taunts and aggression on both sides and led to a day of public hearings during which DC Police Chief Peter Newsham was called to task by DC City Council members about their tactics.
Both Police Chief Newsham and Mayor Bowser have defended the officer actions, saying body worn camera video shows things the cell phone video does not, and puts both incidents in a different light.
In December, the man in the first incident on June 13 settled with MPD for an undisclosed amount of money. In the settlement, the District did not admit to any wrongdoing.
This story has been updated with a statement from Washington D.C. Deputy Mayor Kevin Donahue.