WASHINGTON — A Howard County man threatened to "slaughter" members of the LGBTQ+ community in an apparent response to the mass shooting at a Christian school in Tennessee last week, according to charging documents unsealed Monday.
Adam Michael Nettina, of West Friendship, Maryland, was charged Monday with one felony count of interstate communications with a threat to injure. The charge carries a maximum sentence of up to five years in prison.
According to an affidavit, on the morning of March 28, Nettina left a threatening voice mail at the D.C. office of the Human Rights Campaign, the largest LGBTQ+ civil rights organization in the United States. The call came just one day after six people, including three children, were killed in a shooting at The Covenant School – a private Christian school in Nashville, Tennessee.
According to Metropolitan Nashville Police, the shooter, who was also killed, had been receiving treatment for an emotional disorder and had recently begun identifying as a trans man.
In the voicemail, Nettina allegedly appeared to reference the Covenant School shooting and repeatedly threatened violence.
"You guys going to shoot up our schools now? Is that how it's going to be? You just gonna kill little kids?" Nettina reportedly said. "Let me tell you something, we're waiting, we're waiting. And if you want a war, we'll have a war. And we'll f---ing slaughter you back. We'll cut your throats. We'll put a bullet in your head. We're not going to give a f---. You started this bulls---. You're going to kill us? We're going to kill you ten times more in full."
Investigators identified Nettina by tracing the phone number that placed the call back to his parents' house in West Friendship where, according to a Substack post, he had recently moved home. They also confirmed with his former employer, a direct mail firm in Ashburn, Virginia, that serves conservative candidates, that Nettina had left his position in February and moved home to Maryland.
According to Nettina's LinkedIn page, he had previously worked for the firm as a campaign copywriter developing direct mail fundraising copy for clients "including House Freedom Caucus members and leading Republican challengers in targeted races."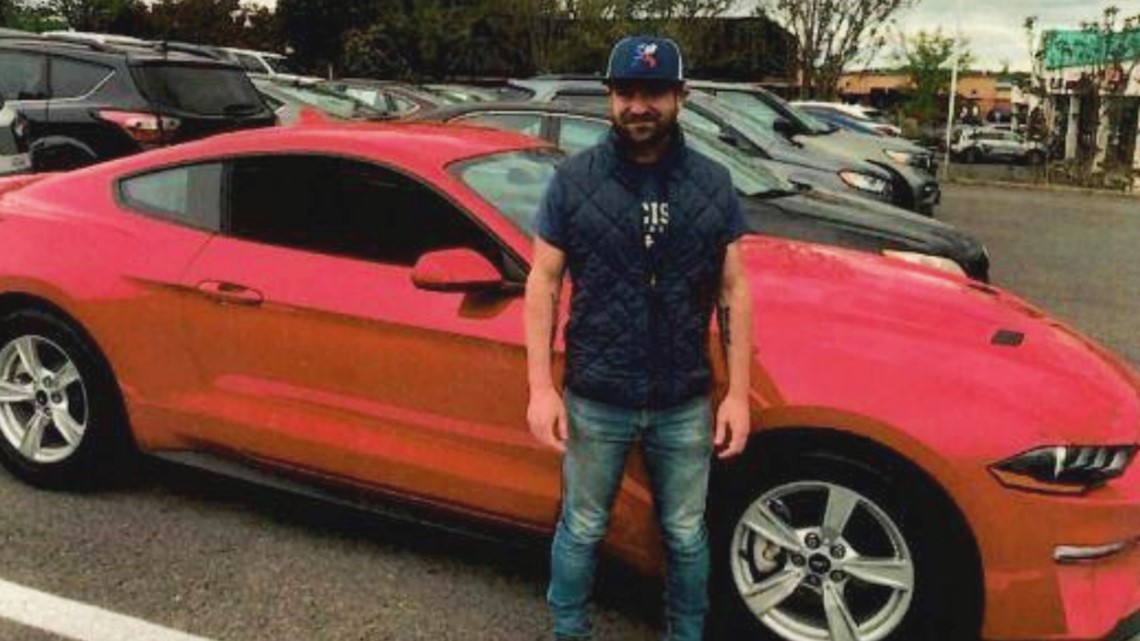 The Human Rights Campaign told WUSA9 the organization had received two threatening voicemails late last month and had just learned about Nettina's arrest this week.
"The LGBTQ+ community is under attack in statehouses across the country and on social media platforms. This violent, hateful rhetoric leads to stigma, and stigma leads to physical violence," Human Rights Campaign spokesperson Elizabeth Bibi told WUSA9 in a statement. "As we see radical politicians sow hate and fear with anti-LGBTQ+ rhetoric, we have seen the physical threats to our community multiply – from armed men at Pride parades, to threats of violence against local drag shows at libraries, to bomb threats at children's hospitals, to the continued rise in fatal violence against members of our community, especially Black transgender women.
"We are grateful to law enforcement for acting so quickly to keep our community safe, and we condemn any and all violent words or deeds. We will continue our work to call out those who spread violence, fear, and disinformation."
According to his LinkedIn profile, Nettina briefly attended Catholic University in D.C. before finishing up his bachelor's degree in history at Utah State University and then receiving a Master's Degree in English from Abilene Christian University in Texas, according to his LinkedIn.
In addition to his work as a campaign copy writer, Nettina has published multiple articles since 2016 as an independent contractor for CatholicVote, an Indiana-based 501(c)(4) organization that bills itself as a "community of patriotic Americans who believe that the timeless truth of the Catholic faith are good for America."
Nettina's articles for CatholicVote include a June 2016 piece in response to the fatal shooting of 49 people at the Pulse nightclub in Orlando titled "We Have Nothing to Apologize For" and a piece published Thursday about the resignation of Arizona Gov. Katie Hobbs' press secretary titled "Democrat Spokeswoman Resigns After Inciting Violence."
The article included a section titled "'Trans' Radicalization is Growing" which warned about the purported risk of violence from the April 1 "Trans Day of Vengeance" – a hyperbolically named annual event near the Supreme Court meant to raise awareness for transgender issues. The event was canceled last week after organizers said they received a credible threat of gun violence.
Both articles were removed from CatholicVote's site shortly after WUSA9 reached out for comment Tuesday, although they remained available on the Internet Archive.
"CatholicVote is deeply saddened to learn of this troubling incident," CatholicVote told WUSA9 in a statement Tuesday afternoon. "We have zero tolerance for threats of violence from any employee or independent contractor. We have terminated this individual's independent contractor agreement and the few articles that he produced have been removed from our website."
A request for comment from Nettina's former employer in Virginia was not immediately returned Tuesday.
Nettina appeared in a federal court in Maryland on Monday for his initial hearing and was ordered held pending a detention hearing set for Friday afternoon.