MCLEAN, Va. — In D.C., million-dollar mansions are almost a dime a dozen. But it's not everyday that a home sells for $45 million! In fact, it had never previously happened in the DMV until the estate of late AOL co-founder James Kimsey, who died in 2016, sold in January.
The three-acre, 48,000-square-foot, two-house estate surpassed a previous real estate record, topping the $43 million sale of the childhood home of Jacqueline Kennedy Onassis. The property was originally listed in May 2018 for $62.95 million.
Named The Falls, for its sprawling views of the Potomac River in Great Falls Park, the grandiose mansion is replete with goodies, including four fireplaces, nine bedrooms, 20 bathrooms, bronze entry doors, a wine cellar, mahogany library, 3-D media room, sauna and jacuzzi, 30-car garage, tennis courts, an infinity pool and an outdoor terrace perfect for taking in the views. Most of the furnishings in the house were custom made by designer Thomas Pheasant.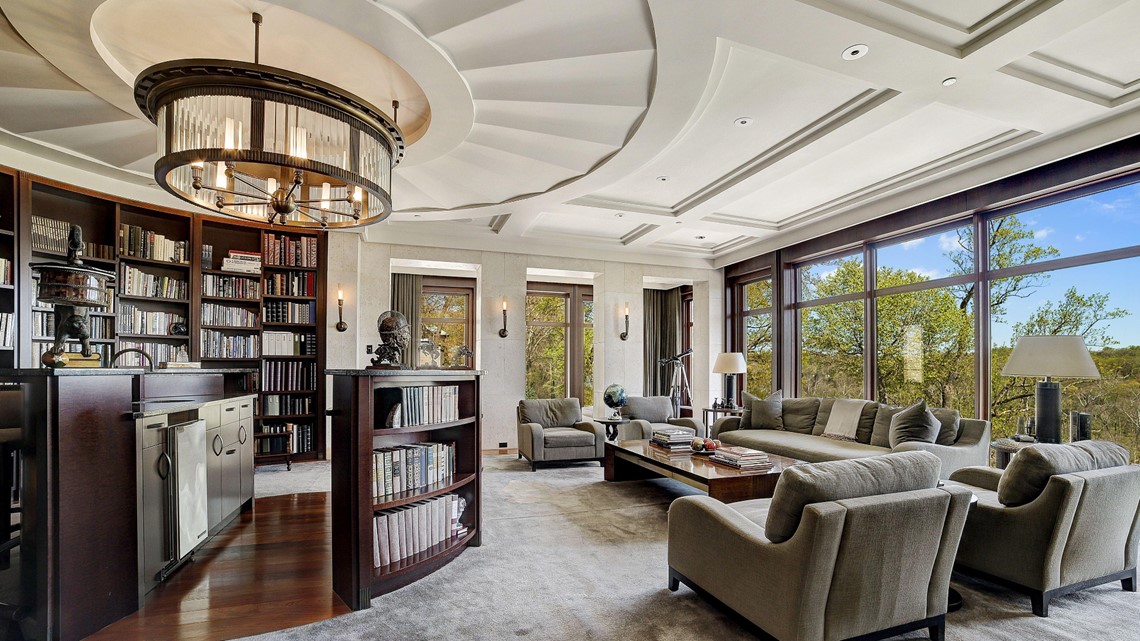 The property also includes the Marden House, a guesthouse designed in 1959 by renowned architect Frank Lloyd Wright. In homage to its river locale, the house is shaped like a fish when viewed aerially.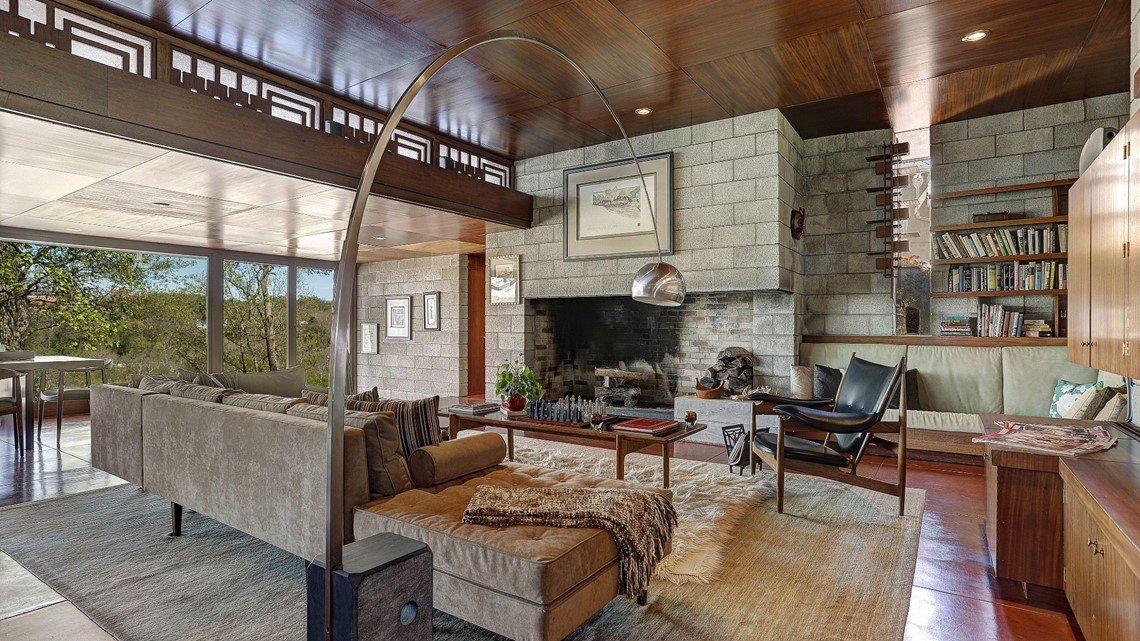 Because we know you're curious what the heck a $45,000,000 home looks like, take a peek inside, in our photo gallery below!
Most expensive house in DMV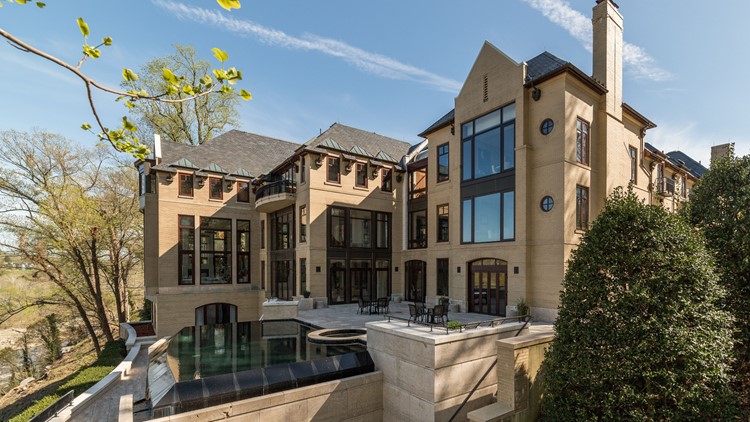 Fun fact, here are seven things you could buy with $45,000,000...
3. 773 Tesla Model 3's for you and all your closest friends -- and that's the performance package people!