WASHINGTON — Ivan Iricanin has the seven-year itch. Despite pleas from regulars not to change the vibe of the District's only Balkan restaurant, which opened in January 2013, Iricanin is undertaking a complete and total overhaul of Ambar Capitol Hill.
"Every single bit will be new," Iricanin, Ambar's founder and CEO, said.
Starting Jan. 27, Ambar Capitol Hill will shutter for approximately eight weeks to complete the renovation, doubling the restaurant in square footage, adding a third floor rooftop and swapping out lighting, fabrics and furniture. The change-opposed Ambar fans shouldn't fret, though, as Iricanin swears he'll be "keeping the charm and old Ambar feel, just with new materials."
Beyond expanding from 3,000-square-feet to 6,000, Ambar's first-floor kitchen will be doubled, a kitchen will be added on the rooftop, a charcoal grill will be brought in and the space will have four bars, including a Rakia bar and a dedicated wine room.
The first floor is divided into two dining areas, seating 10 and 37 respectively. The floors will be tiled in hex-shaped terra cotta, and a double-height wall at the entrance is covered in white-washed stone veneer, meant to look like architecture common near the Balkan seaside. Rustic oak beams adorn the ceiling, and the statement two-story bookshelf in the current design will remain as a nod to the original Ambar.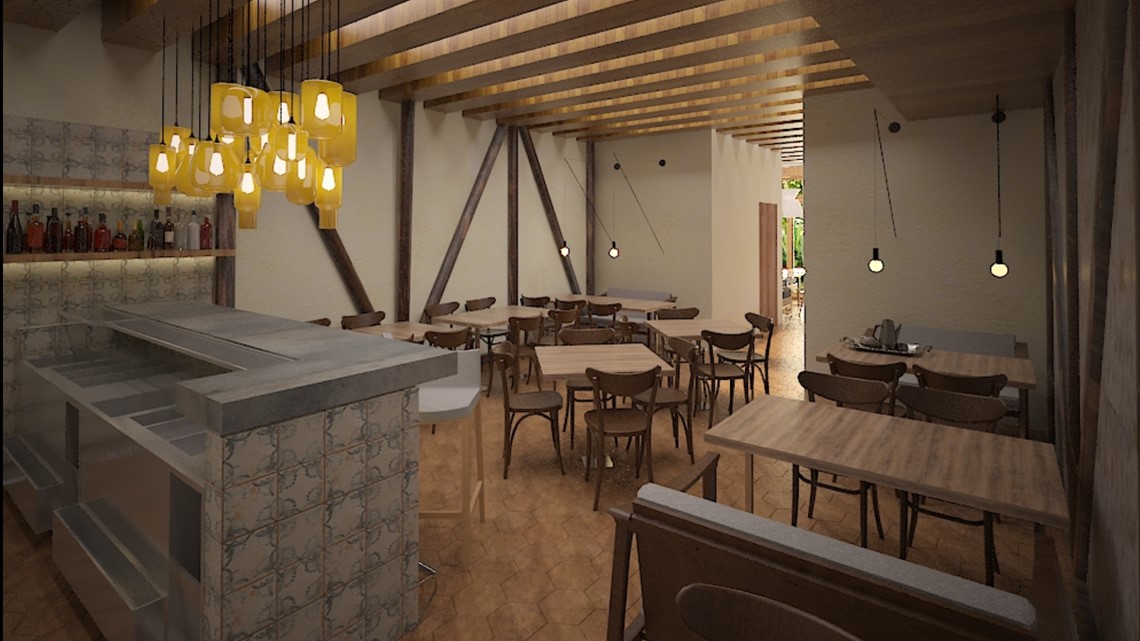 Iricanin said the second floor is where you start to see a more contemporary design. Again divided into two dining areas, the first features 36 seats and 14 bar seats. Hardwood floors and bar stools upholstered in a traditional "kilim" fabric from the Balkans give a modern, yet old-world touch. The second space is a 38-seat wine room to highlight Ambar's vast collection of Balkan wines. A custom wine display made in Italy with a rustic copper finish and European bentwood furniture are the centerpieces of the space.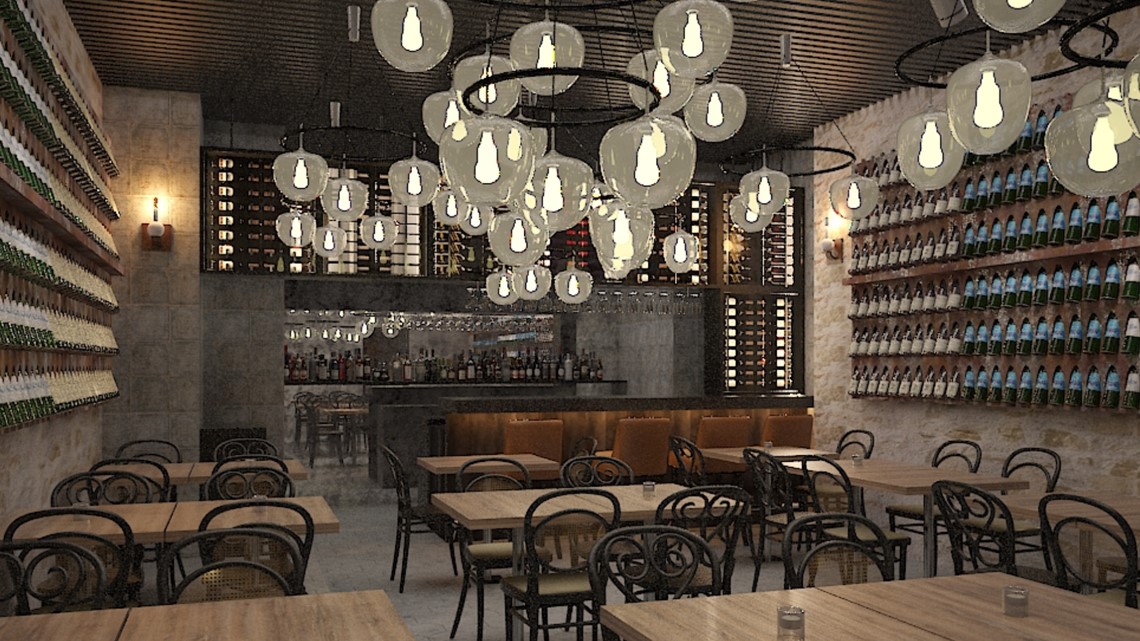 Finally, the 48-seat third floor retractable rooftop will give guests the feel of being in an indoor European courtyard. Green and white checkered tiles, a birchwood trellis adorned with live plants -- an element Iricanin loves from Ambar Clarendon -- and Carrera marble tabletops all bring the outdoors in.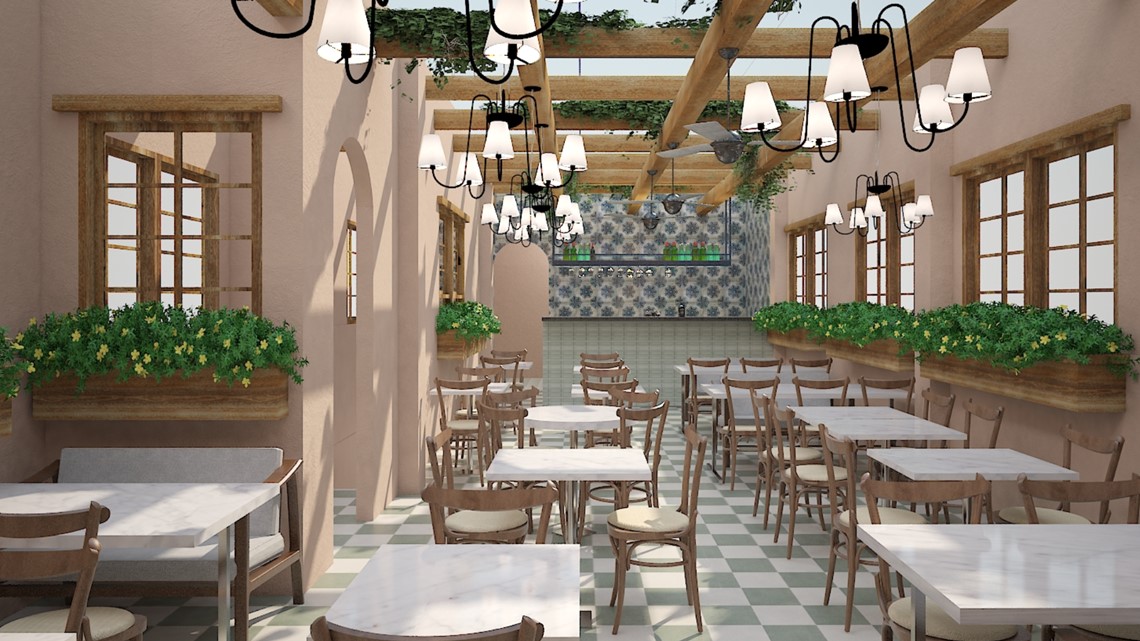 Iricanin clearly believes in the value of "new materials," as he's willing to shell out a pretty penny to achieve his desired look; he estimates the renovation will cost $3 million in totality.
"This kind of investment only makes sense if you are investing in your own property," Iricanin said.
Two years ago, Iricanin and his business partner purchased the building that houses Ambar Capitol Hill, which was the restaurateur's first solo project. Iricanin admitted his opening budget seven years ago was considerably tighter than what he can afford now, and recalls literally nailing planks in himself, alongside his designer wife, Nya Gill.
"My wife and friends were all helping out the first go around, and it was a hustle," Iricanin said. "And then people loved it so much, they didn't want me to change it, even though they knew, like I did, that it was time for more."
Gill is spearheading the redesign, and was the designer of Ambar Clarendon as well.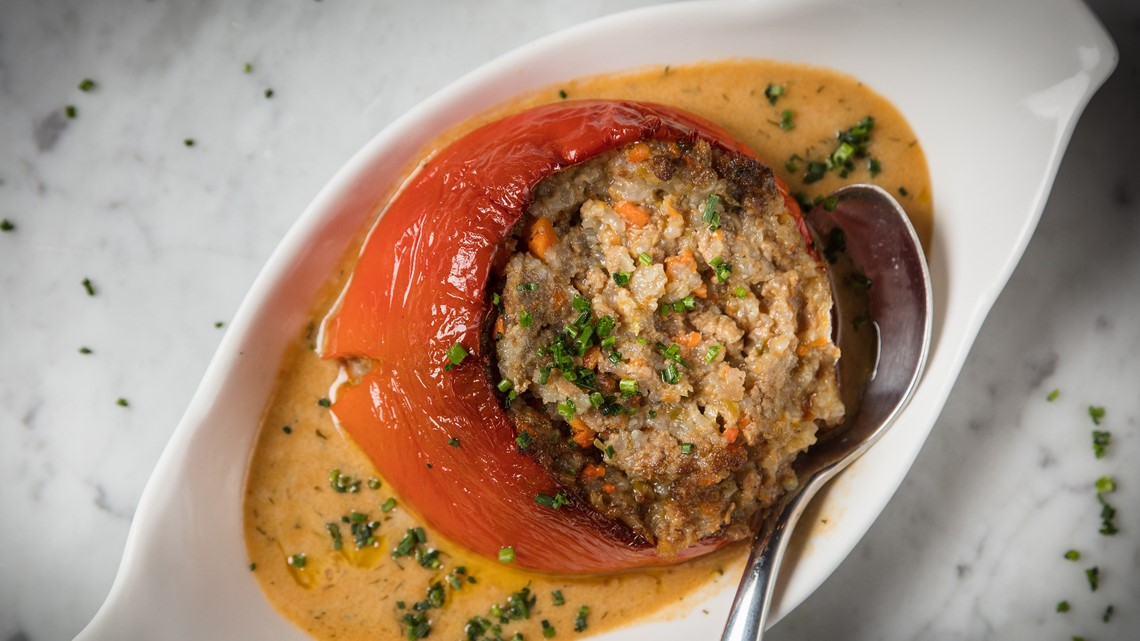 Along with the aesthetic changes, menu changes are coming as well. Iricanin said his team will be pulling from "the best of the best" at all Ambar locations, including Clarendon and Belgrade. Favorites from Clarendon that are in the running include a slow-roasted lamb, slow-cooked potatoes and cheese-stuffed peppers made in a roasted red pepper emulsion. The introduction of the charcoal grill will also be a game changer, and made-to-order bread will be a staple of the new menu.
"We have a lamb lasagna that is my personal favorite," Iricanin said. "I'll be pushing heavy for that to make its way to Capitol Hill."
Iricanin estimates that Ambar currently serves 1,600 to 1,900 plates per night, and believes the increased space will allow them to serve closer to 2,200 plates a night. He plans to increase staff by 30% to accomodate.
But it's not all about speed, he reiterated. The increased kitchen space may mean that he has seven people working the line instead of five, but rather than one person making 15 plates, he'd like to see them make 10 instead.
"The expectation will be to give even more attention to detail," Iricanin said.
Ambar Capitol Hill's last day of service is Jan. 27, and Iricanin anticipates reopening the last week of March or early April.