WASHINGTON — Mumbo Sauce is a condiment unique to the D.C. area that can range between sweet, tangy or spicy.
The sauce, which can be dark orange or red in color, is best known for being sold in D.C.'s Chinese Carry Out restaurants, despite it being started in the black community years ago.
But two D.C. brothers want the rest of the country to experience mumbo sauce.
Andrew and Nyles Burton created their own version of the District's quintessential sauce in their family's Prince George's County home kitchen.
"Mumbo sauce is a special sauce in D.C. that has had a lot of history and culture behind it for many years," Nyles, CEO of Andy Factory, said. "For someone who has not tried it yet, it is difficult for me to describe. It goes well with everything."
The brothers named their sauce 'Uncle Dell's Mambo Sauce.'
"It is our grandfather's name," Nyles said. "His name was Wardell. He died a few years back from leukemia. We just wanted to honor and respect him."
Andrew explained the idea to turn the sauce into a business came from his mother, Doretea Burton, while he was working on a homeschool project in 2015.
"I didn't know what to sell," Andrew said. "So, my mom said sell the mambo sauce that we make in our own house."
The brothers quickly filed for a business license and got their sauce bottled after seeing how fast they were selling out at fairs and pop up shops.
"This summer we decided to really go and sell it, because our father left a year and a half ago," Andrew said.
The brothers said their father leaving had a negative effect on the entire family – especially their younger siblings.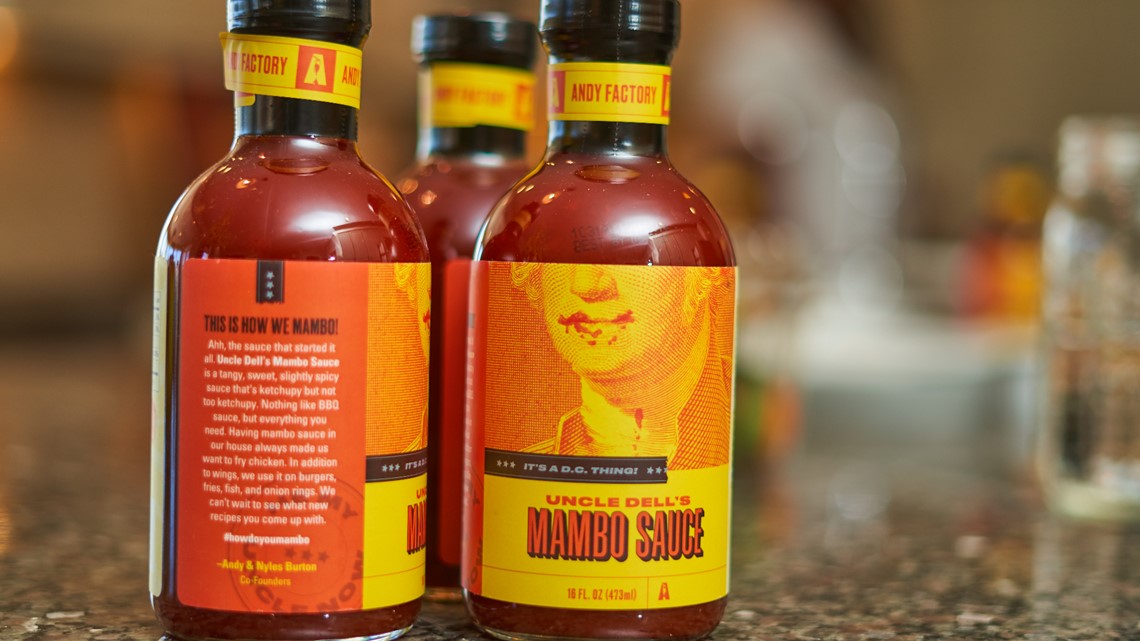 They used the business to bring them closer together and solidify their futures.
"We didn't want to be unsure about our futures, and unsure about our college and our siblings' college," Andrew said. "We wanted to be able to provide for ourselves and have independence."
"It's been a lot of work," Nyles said. "It's been changing a lot of how we spend our time and us learning how this works."
MUMBO vs. MAMBO
Chicago and D.C both lay claim to mumbo sauce.
A company called 'Select Brands' in Chicago was first to market the sauce as a product, but many District residents disagree with the windy city's ownership of the name.
"It is more like a barbeque sauce," Andrew said. "It is not like the D.C. mumbo sauce that we know."
Another D.C. business owner filed a petition to dismiss Select Brand's 1950s trademark and make mumbo sauce an official generic term.

The courts rejected the petition citing that, even around the city, there are variations in spelling and pronunciation.
"We have to say 'mambo' because no one owns the right to it, but we still say 'mumbo'," Andrew said, explaining the spelling of Uncle Dell's Mambo Sauce.
For now, Chicago has D.C. beat on the legality of mumbo sauce, but the real ownership will live on in the heart of the nation's capital.
"It is a vibrant culture that is unique to us, it belongs to us," Nyles said, regarding the significance of mumbo sauce to D.C. culture. "You want to make sure that you can share it, but we want to know that they know where it came from."
The brothers are currently developing a spicy version of their mumbo sauce and a cocktail sauce.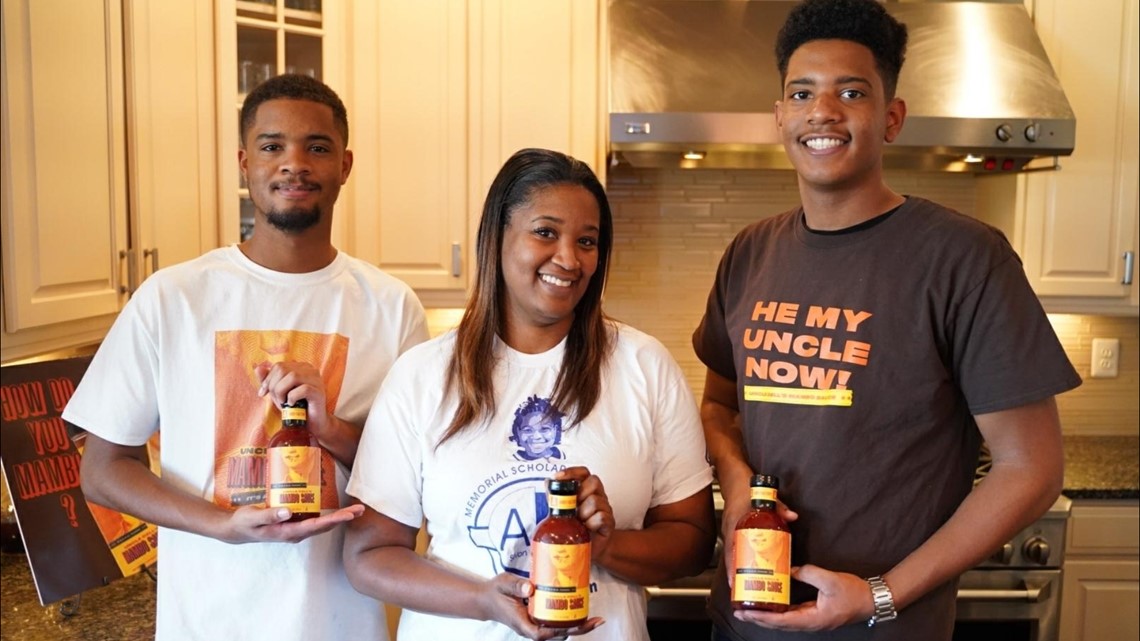 If you know someone or a topic that should be featured in our 'For the Culture' segment, email Michael Quander at mquander@wusa9.com or send him a direct message on Twitter or Instagram.