BERLIN, Germany — Whether it's fixated nameplates embedded in the ground or elaborate paintings, reminders of the Berlin Wall are visible at just about every turn in Berlin.
The markings take you back 30 years when a 27-mile wall separated a divided country. Built in 1961, the wall separated West Berlin from the East.
On one side, democracy. On the other, communism.
In the east, resources were scarce, and the economy depressed.
The world will take a moment Saturday to reflect on the 30th Anniversary of the fall of the Berlin Wall, the people that died trying to cross the wall, and the events that lead to its eventual fall.
"Mr. Gorbachev tear down this wall," said President Ronald Reagan to a crowd outside the Brandenburg gates in 1987.
Increased pressure from the United States, falling support for communism throughout Eastern Europe and loosened travel restrictions culminated in the fall of the Berlin Wall on November 9, 1989.
Today, sections of the wall now function as both a memorial and gallery.
It consists of more than 100 paintings from artists from all over the world. It is the largest open-air gallery on the planet.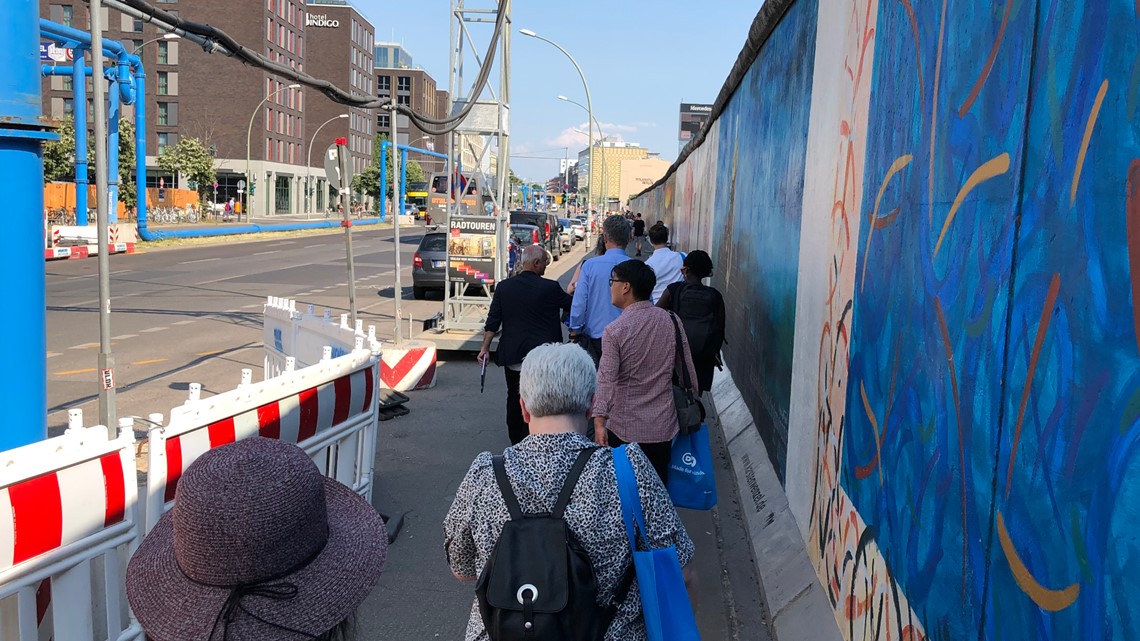 Four million people visit the East Side Gallery every year, explained Kani Alavi, one of the artists who painted a mural on a remaining section of the Berlin Wall.
Alavi spoke with WUSA 9's Larry Miller in front of his painting called "It happened in November." His work represents his personal observations at the wall and the mixed emotions surrounding the night the wall came down.
"The East Side Gallery is a symbol of peaceful code…of peaceful revolution of overcoming the barriers in a peaceful way," said Alavi through a translator. "And it's an important symbol. That's what our work symbolizes-- a peaceful end to the cold war."
Another popular painting on the wall is the work known as "The Fraternal Kiss." The painting depicts the embrace between Soviet Leader Leonid Brezhnev and the East German President Erich Honecker.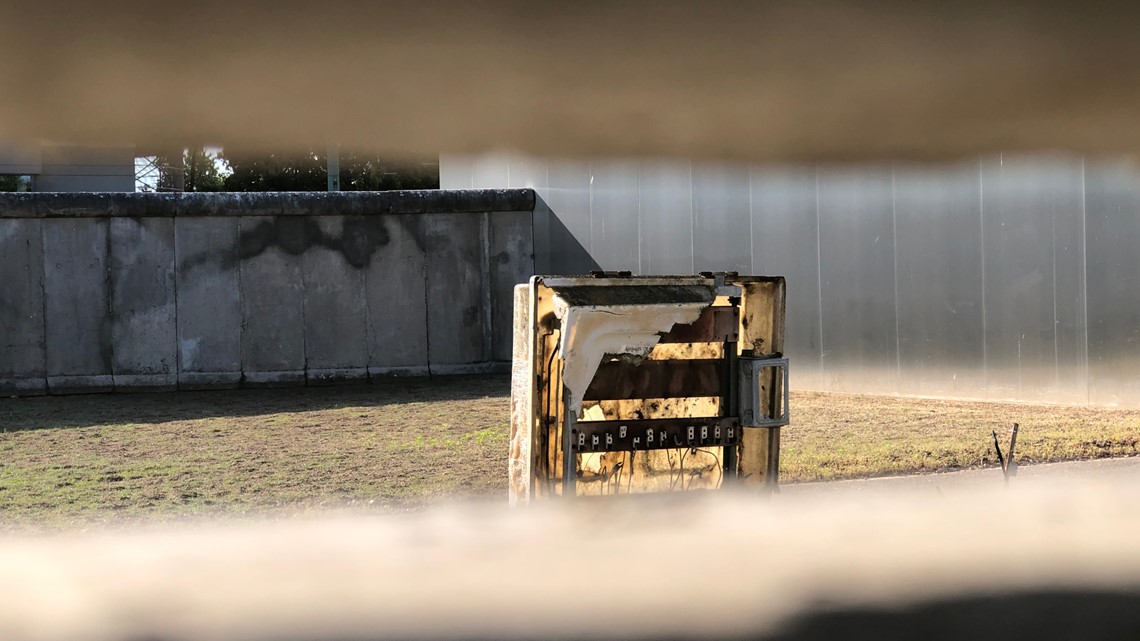 Thirty years after the fall, Germany is a much different place---with a strong economy and a rising political group—known as the "Afd" or Alternative for Germany. The group is known for its far-right views on gay marriage, immigration, and the environment.
As the world reflects on the wall and the history surrounding it, Alavi hopes the moment will expose the ineffectiveness of barriers especially as Americans debate the need for a wall on the Southern border.
"These are all political games and hopefully one day they'll realize it doesn't make any sense," said Alavi.