We start Saturday morning cold and dry. That cold air sets the stage for a wintry mix and snow that will arrive on Saturday midday continuing into Saturday night.
Before the wintry weather arrives, Saturday's highs will be in the upper 30s to near 40°. Ground temps will be warm, which should limit accumulation on roadways in the metro, but we could still see anywhere from a coasting on the low side to several inches on the high side on grassy, elevated surfaces. Between Frederick and western Maryland, untreated roads could get slick and/or snow-covered. A moderate to heavy burst of snow/mix is possible between 4 PM and 8 PM. Areas north and west of DC are more likely to see snow accumulate than areas south and east. From DC north and west we are looking at 1" to 3" of wet snow. It will mainly stick to the trees and grassy surfaces. A great snow for snowballs.
Yellow Weather Alerts will be in effect Saturday PM. There are Winter Weather Advisories north and west of Town from early this afternoon through the evening.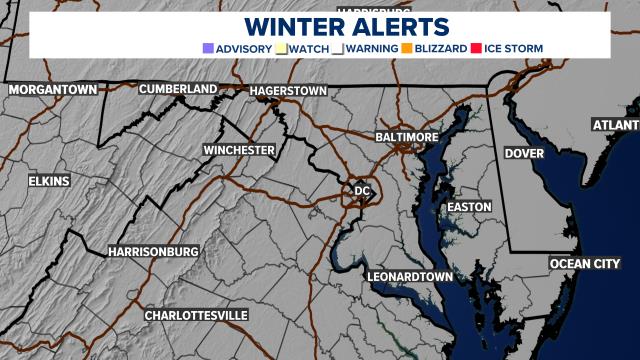 RELATED: Snow and a wintry mix expected Saturday
Overnight temps will drop back near or just below freezing, so a few slick spots will be possible Sunday morning. Whatever does fall will melt starting Sunday afternoon with highs rebounding into the 40s and 50s under a mostly sunny sky.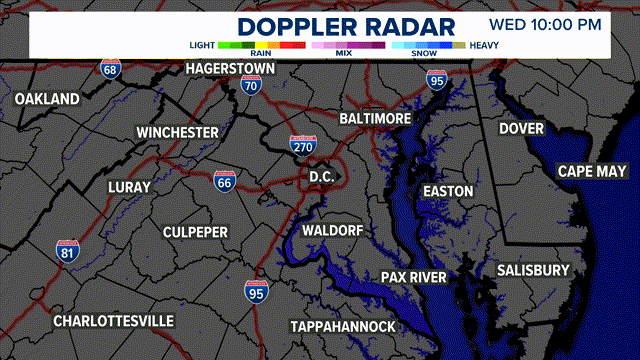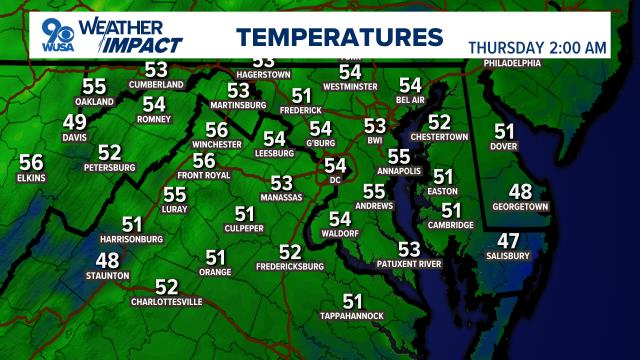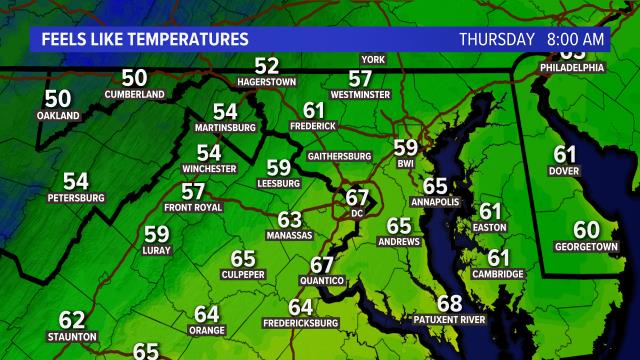 SATURDAY: PM YELLOW WEATHER ALERT
Increasing Clouds
Wintry Mix After 1 PM: Snow, Sleet & Rain
HIGHS: 34 - 42
WINDS: NE to SE 5 - 10
SATURDAY NIGHT: YELLOW WEATHER ALERT
Cold with Snow, Mix & Rain ending before Midnight,
Trace - 3" mainly on grassy surfaces (3" - 5" well N & W)
LOWS: 27 - 34
WINDS: SE to NW - 10
SUNDAY:
Returning To A Mostly Sunny Sky
Milder
HIGHS: 47 - 52
WINDS: NW - 10
MONDAY:
Mostly Cloudy
With The Chance of Showers/Light Rain
HIGHS: 50 - 55
WINDS: S 5 - 10