Here are the four biggest weather events from the DC region in 2018.
Record Wet Year
"Wet", "Rain", "Flooding" -- these all come to mind when thinking about DC's weather in 2018.
The yearly total rainfall stands at 65.80" thru December 30th, which breaks the old record of 61.33" from 1889. This incredible amount of precipitation more than TWO FEET above our yearly average of 39.74".
In total, there have been 24 days with 1" of rain or more, which breaks the previous record of 21 days with at least 1" of rain from 1878.
Ironically, this is a year that began with the 4th driest January on record! The wet pattern kicked on mid-April, and it never let up through the end of the year. May 2018 was DC's 6th wettest May on record, July was the 4th wettest, September the 5th wettest, and November was the top wettest on record.
Through the rainy stretches, there were numerous floods and flash floods -- like the July 17th flood on the George Washington Parkway, when 40 motorists had to be rescued from the rising flood waters. These heavy rain events rose creeks and streams levels. The creeks and streams drain through the Potomac and larger rivers and into the Chesapeake. The Potomac River in Georgetown has has had 22 crests above flood stage this year so far, including the highest crest in a decade on June 5th, at 9.6 feet above normal.
PHOTOS: Heavy rains cause flooding throughout region on Sunday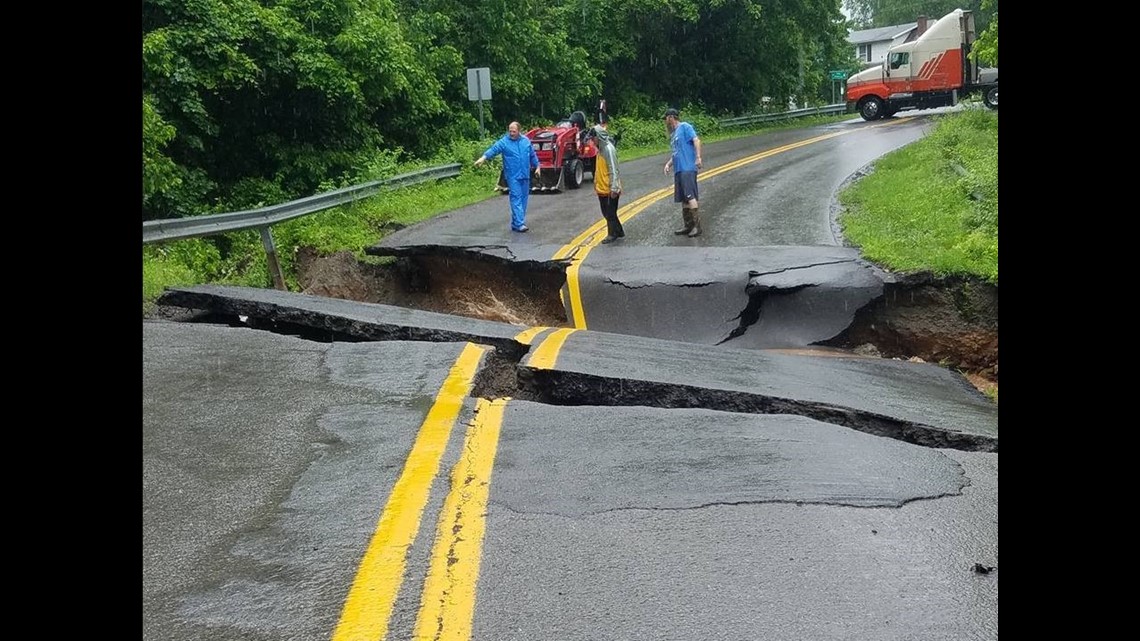 March 2nd Windstorm
This bizarre high speed wind event was caused by a "bomb cyclone", a rapidly strengthening nor'easter just east of DC over the Atlantic.
Widespread high winds lasted for over 24 hours in the Mid-Atlantic. In the DC area, there were over 12 hours with winds consistently gusting above 50 mph! Below are some peak wind gusts from March 2nd. App users click here.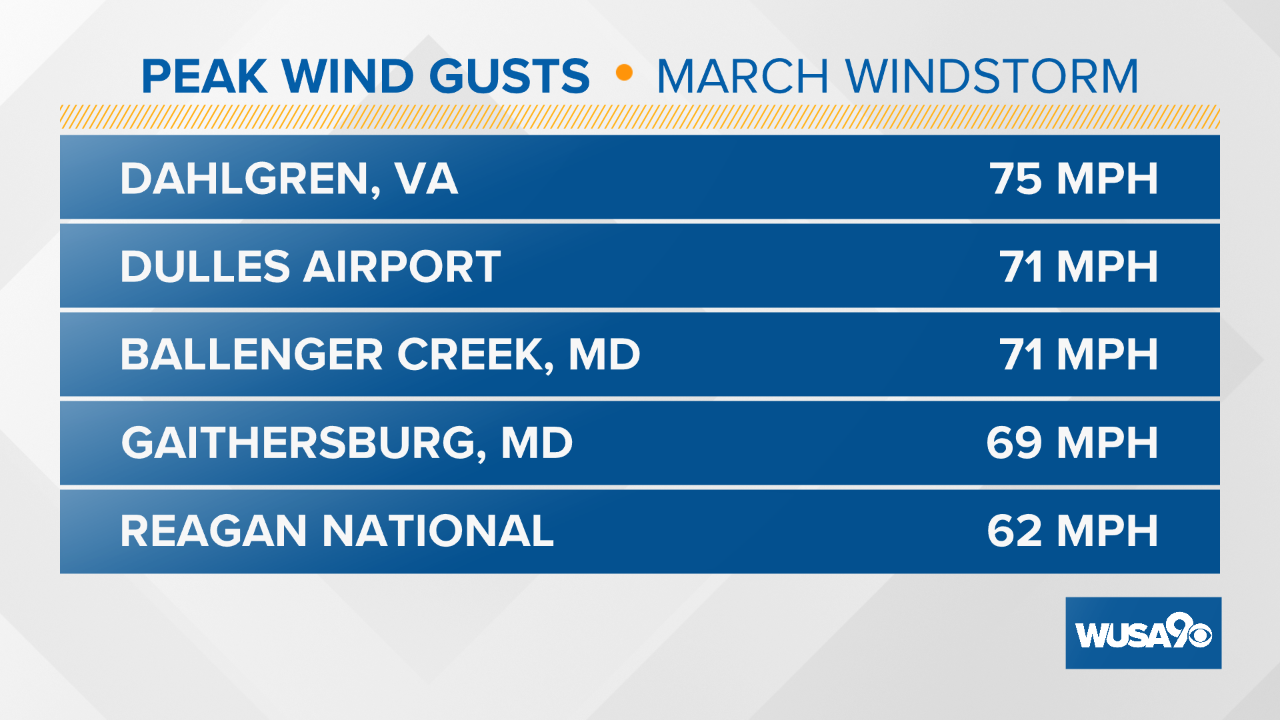 Schools were out. Trees and power lines were down all across the metro, damaging cars and buildings. At the peak, over 500,000 were without power, the most outages across the area since the 2012 Derecho.
PHOTOS: Damage from strong winds in the DMV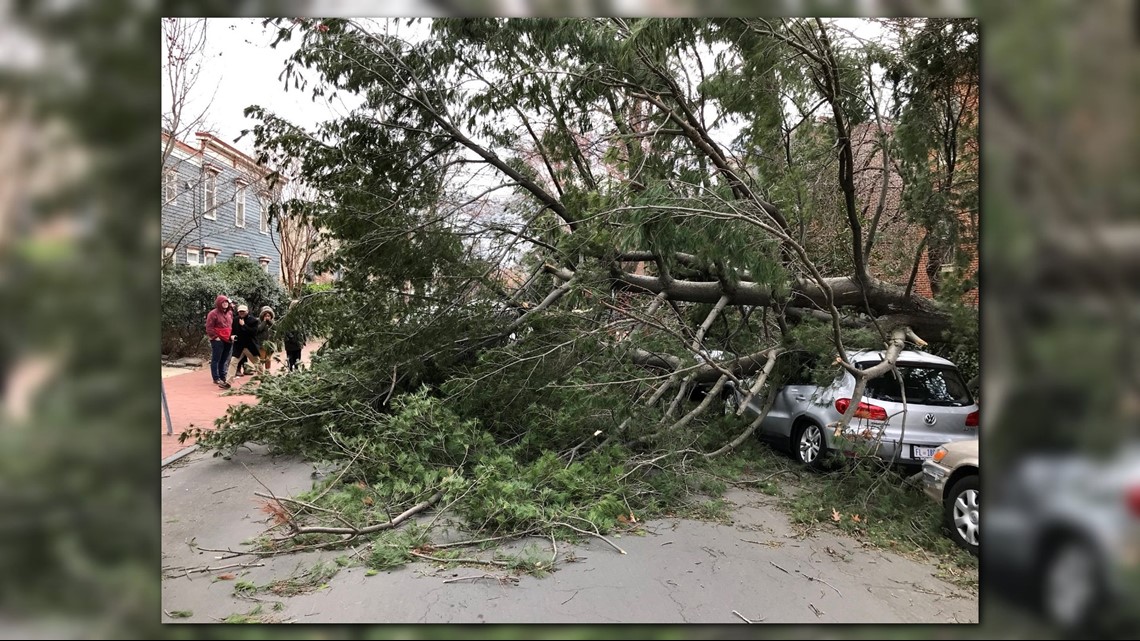 RELATED: Mom, daughter survive huge tree crashing into car
Ellicott City Flood - May 27th
PHOTOS: Significant Ellicott City flooding over Memorial Day weekend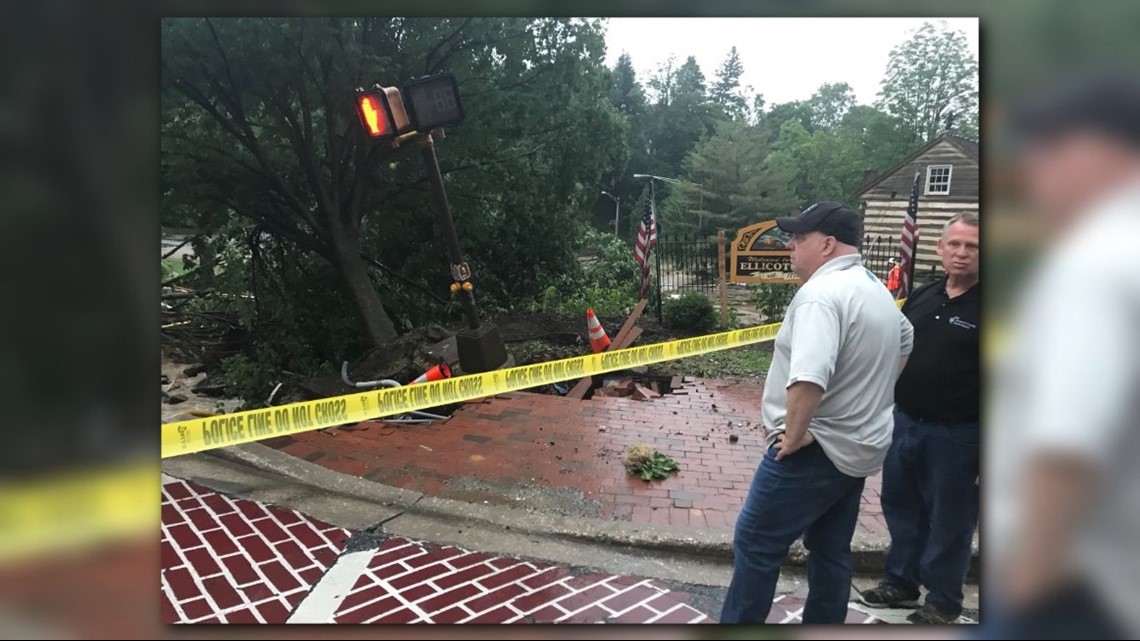 Ellicott City experienced the second devastating flash flood in less than 2 years. Similar to the 2016 floods, heavy rain-producing thunderstorms brought significant rainfall over a short amount of time that led to the flash flood. The rain began shortly before 2 PM, and heavy rain fell non-stop from around 3 PM to 7 PM through "training" thunderstorms. This happens when the thunderstorms travel over the same area like train cars going on a train track. Below is a radar loop showing the training storms.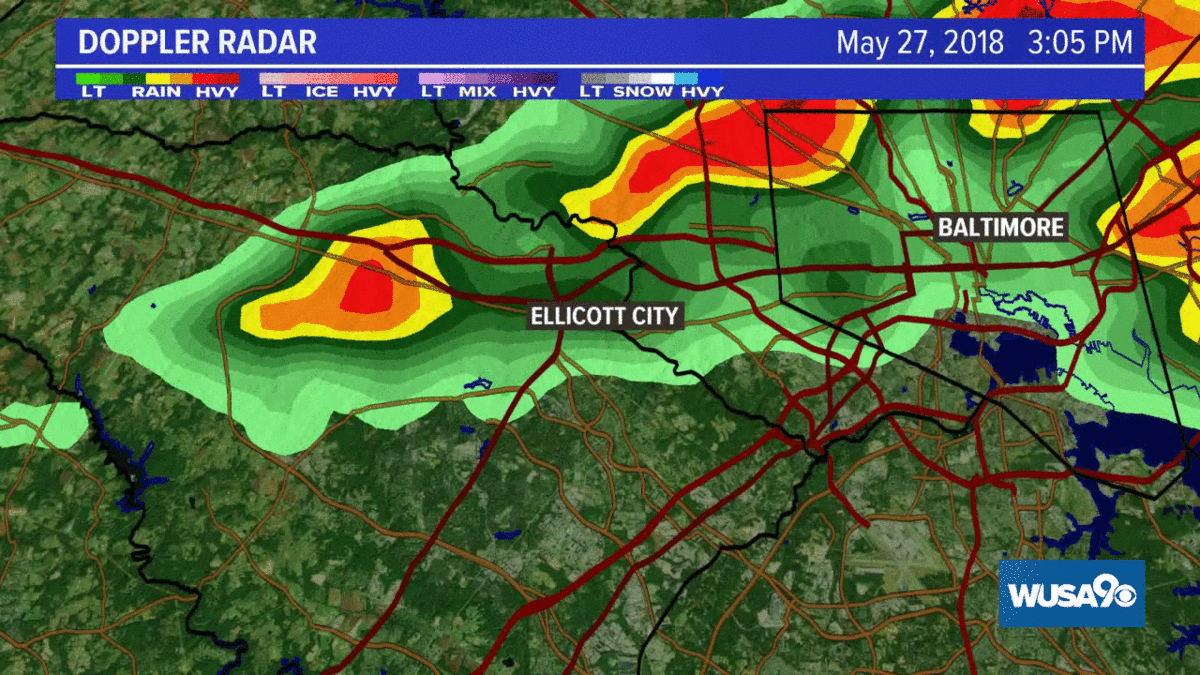 Over 6.5 inches of rain fell in the area surrounding Ellicott City, with some amounts up to 9 inches near Old Town. Ellicott City lies in a deep valley. The Tiber River -- a small tributary of the Patapsco River -- runs through Main Street and out into the Patapsco. When the heavy rain fell in the Ellicott City watershed, the water flowed off the hills and followed gravity downwards into historic Ellicott City.
People were trapped in stores and their cars, calling 911 in a panic asking to be rescued from the rising flood waters. There was 1 death. 39 year-old Eddison Hermond, a Maryland National Guardsman, died after after trying to help a woman stranded by the flood waters.
The town had just finished rebuilding after the July 2016 flood. Many stores and restaurants had just reopened -- and on that May evening, they were destroyed again. This was the second 1000-year flood in the town in just 2 years. A 1000-year flood means that there is a 0.01% chance that it could happen on any given year. It does not mean that it will happen every 1000 years.
Early & Late Season Snows
In what was otherwise a dull winter, DC's largest snow of the 2017 - 2018 winter season occurred on the first day of Spring!
On March 21, 2018 a total of 4.1" of snow officially occurred at National Airport that more than tripled DC's March average of 1.3". Not only was the 4.1" of snow an unusually large snow total for the Nation's Capital in the second half of March, it was more snow than occurred during the entire winter previously combined.
PHOTOS: Winter storm on first day of spring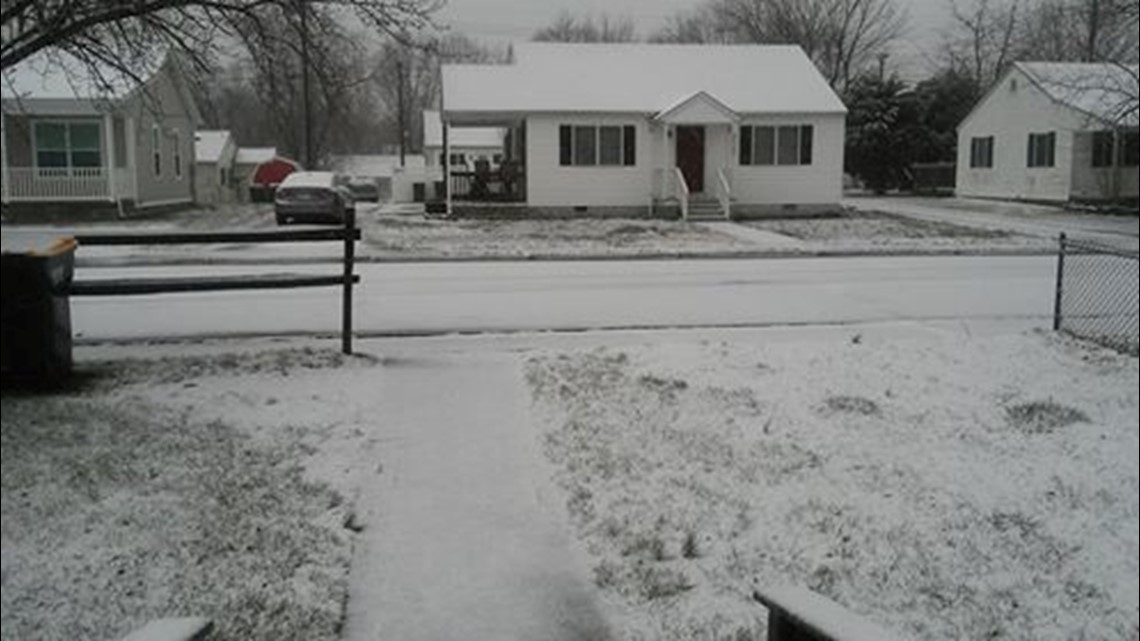 Ironically, DC also experienced its first November measurable snowfall in 22 years in 2018 as well! On November 15, a daily record 1.4" of snow occurred at National Airport while Dulles Airport had 3" of snow. It was DC's largest November snowfall since 1989. Although uncommon, Washington, D.C. does average 0.5" of snow in November and snow has occurred in 15 of the 30 Novembers from 1987 – 2017.
SNOW-Vember: Snow falls for the first time this season in DC metro