CHARLES COUNTY, Md. — Two tornadoes touched down in Maryland Wednesday as the remnants of what was Hurricane Ida came through the DMV region.
One tornado was observed by the National Weather Service in Charles County and another in Anne Arundel County.
The first tornado touched down in Charles County around 1:50 p.m. near Allens Fresh and Dentsville.
The second tornado that touched down in Anne Arundel County happened around 2:15 p.m., according to the National Weather Service. The Anne Arundel County tornado was near Londowntowne, and not too far from Edgewater, Annapolis, Gingerville, Weems Creek and Parole.
Downed trees and power wires, and damaged buildings, are some of the impacts that were reported near Edgewater and Annapolis from the tornado that went through Anne Arundel County.
WUSA9's Adam Longo spotted a McDonald's sign in Annapolis that was ripped off the pole and flung to the ground by the tornado.
Just off West Street in Annapolis, the damage was just about everywhere you looked. Photos of the area show power poles on top of cars, the siding of a home blown away and trees collapsed on the ground.
A quarter-mile stretch of West Street in Annapolis was also evacuated due to a gas leak and powerline damage after the tornado. Army and Air Force recruiters arrived to help evacuate people in the area.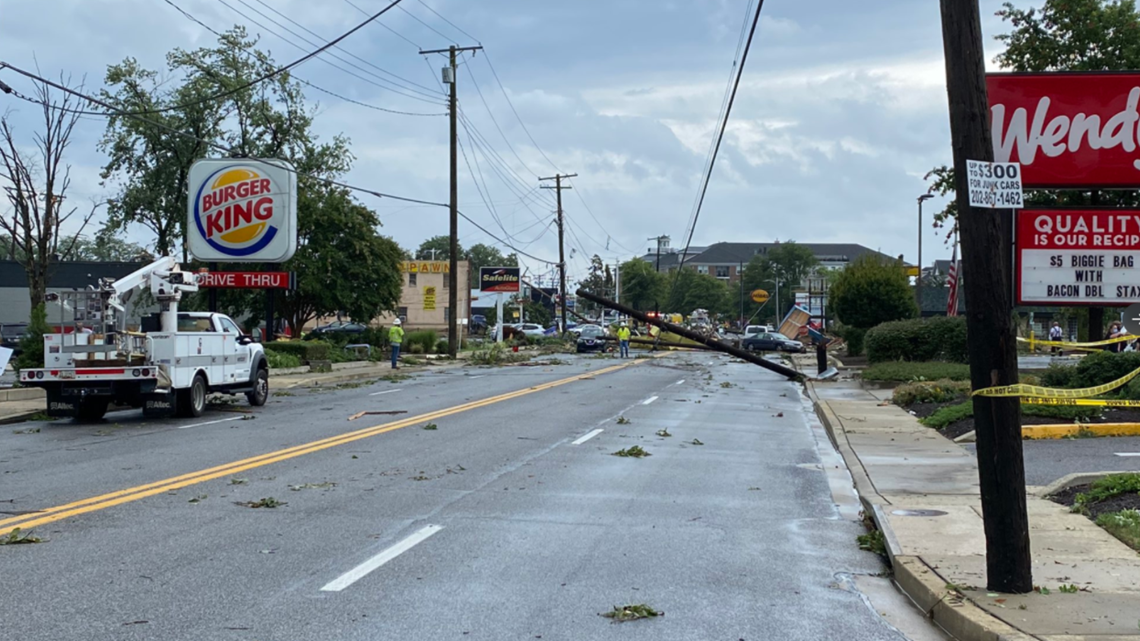 A number of businesses were significantly damaged and the Fire Department says the roadway will be closed well into Thursday.