WASHINGTON — Most DMV communities have seen significant snow that began falling around 4 a.m. Monday morning
Widespread outages left many customers without power across the D.C. region.
Below are some totals for communities in DC, Maryland and Virginia:
Prince Frederick, MD 7.5"
Check out snow totals from across the DMV
Any leftover snow or slush that didn't get cleaned up Monday evening will quickly turn into black ice with very cold temperatures overnight. Low temperatures will fall into the teens and low 20s.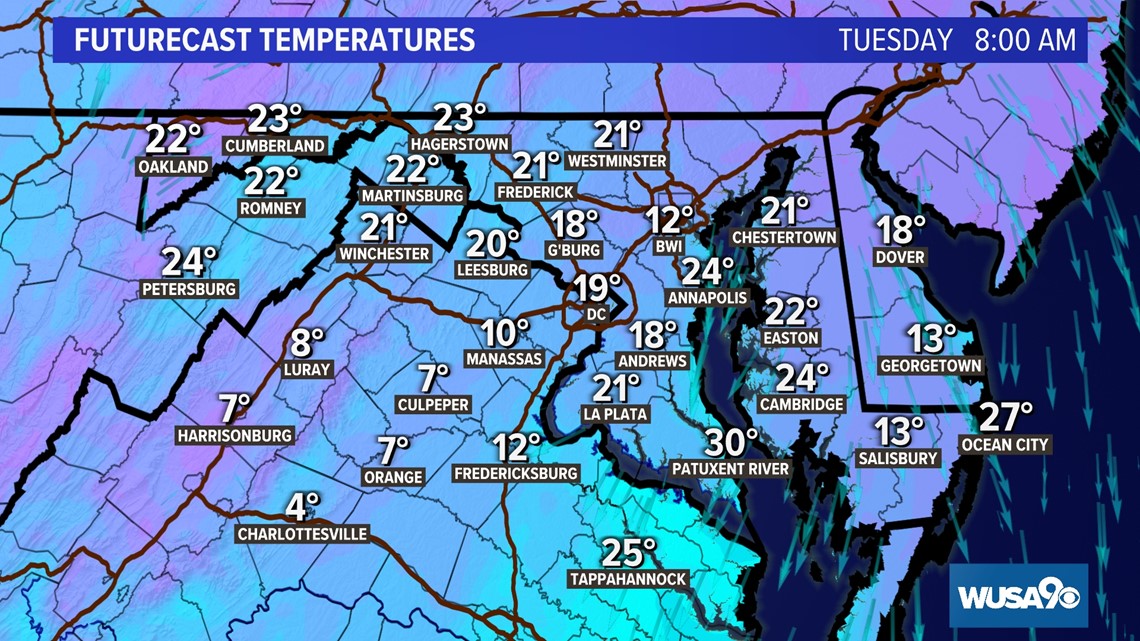 Expect another slick and icy morning commute Tuesday.