WASHINGTON — Fall-like weather has arrived in the DMV with highs in the low to mid-60s again Monday. Warmer weather follows for Tuesday.
Quick Forecast:
Monday: Sunny and breezy. High: 66.
Overnight: Clear skies, cold. Low: 48.
Tuesday: Sunny and milder. High: 72.
The breezy winds continue into Monday with plenty of sunshine. Some afternoon clouds are possible at times. A warm-up is expected starting Tuesday with highs climbing back into the 70s, but it's that time of the year where warm-ups are typically short-lived. The 70s will be in the forecast through most of the week before another cool down arrives. It's looking like a dry workweek as well.
Detailed Forecast:
Monday: Mostly sunny, breezy and crisp. Highs: 64-68. Winds: NW 10-20, gusts 30.
Monday Night: Clear and cold. Lows: 39-48. Winds: NW 5-10.
Tuesday: Sunny and milder. A slight breeze. Highs 69-73. Winds: W 10-15.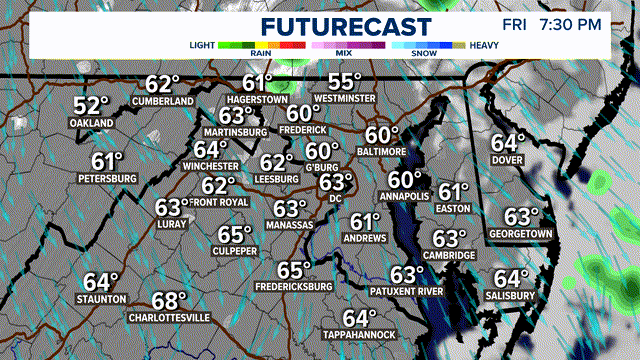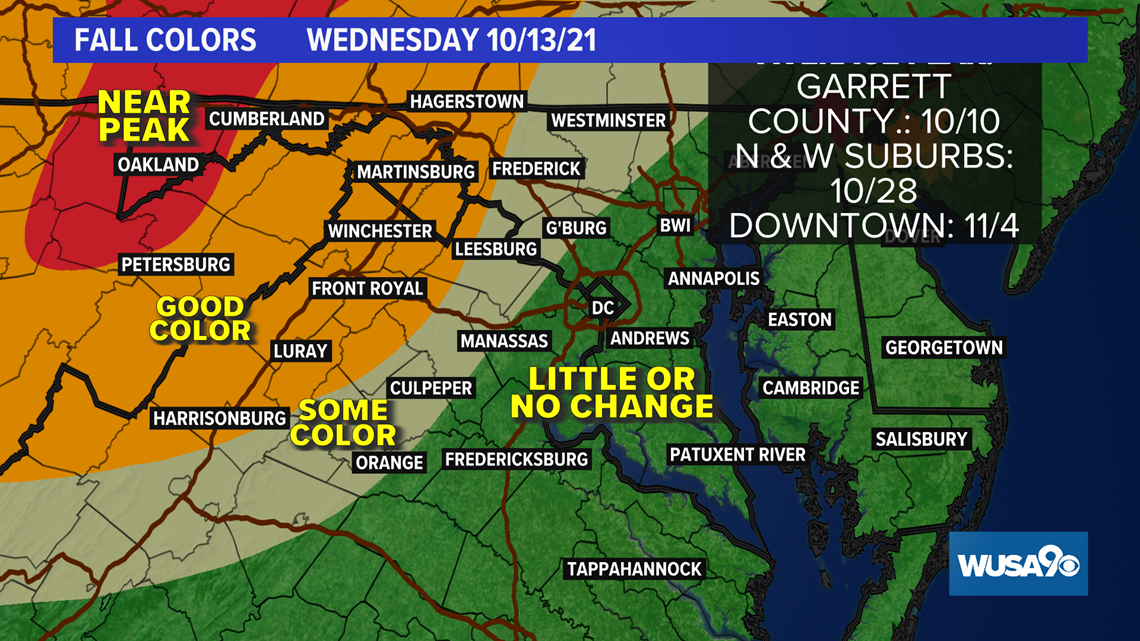 Another cold front moves through the region late Thursday into early Friday. Rain chances are minimal with the next front, but we could pick up on a sprinkle into Friday. Temperatures drop back down into the 60s for highs next weekend.
Wednesday: Still sunny, warm. Highs: 73-76.
Thursday: Afternoon clouds, warm. Highs: 74-77.
Friday: Mostly cloudy. Highs: 67-73.
Saturday: Partly cloudy, a stray shower. Highs: 60s.