WASHINGTON — Slightly less hot weather is forecast for the rest of the weekend. Most areas will stay dry, though a spotty storm cannot be ruled out, especially Saturday afternoon.
Quick Forecast:
Saturday: Partly cloudy, isolated afternoon/evening storm. High: 90.
Saturday Night: Clear to partly cloudy and warm. Low: 77.
Sunday: Partly to mostly sunny. High: 93.

FORECAST DISCUSSION:
Highs will remain in the low to mid 90s Saturday and Sunday. A weak cold front moves across the area, bringing a little more moisture to the DMV. An isolated afternoon or evening storm is possible on Saturday. On Sunday, storms look mostly confined to areas west of the Blue Ridge Mountains.
Detailed Forecast:
Saturday (Independence Day): Partly cloudy and hot, isolated afternoon/evening showers and storms. Highs 88-93. Winds: NNE 5-10.
Saturday Night: Mostly clear. Lows: 68-74. Winds: SSE 5-10.
Sunday: Partly cloudy and hot, a stray thunderstorm possible. Highs 90-94. Winds: SSW 5-10.

RELATED: Wearing a face mask in the heat can make it feel even warmer
Extended Forecast:
Hot weather stretches through the second week of July, with limited thunderstorm chances each day. A large upper level ridge of high pressure builds across the Mid-Atlantic for the start of the week. This will allow for more hot weather, especially Monday through Wednesday. Toward the end of the week the heat will ease somewhat, with slightly better chances for rain by Friday.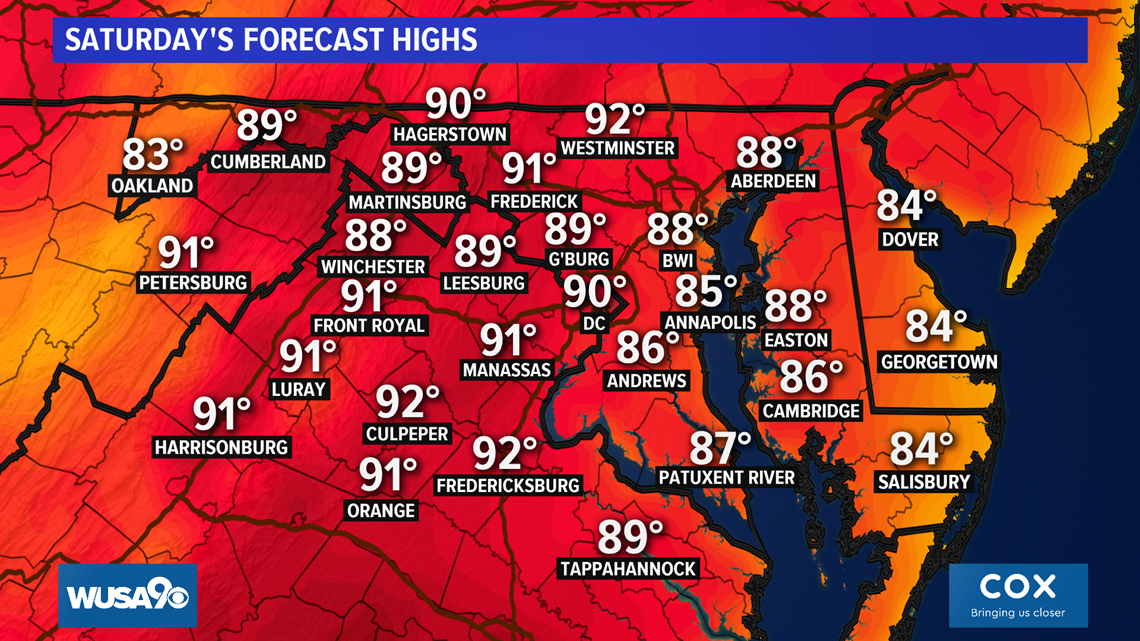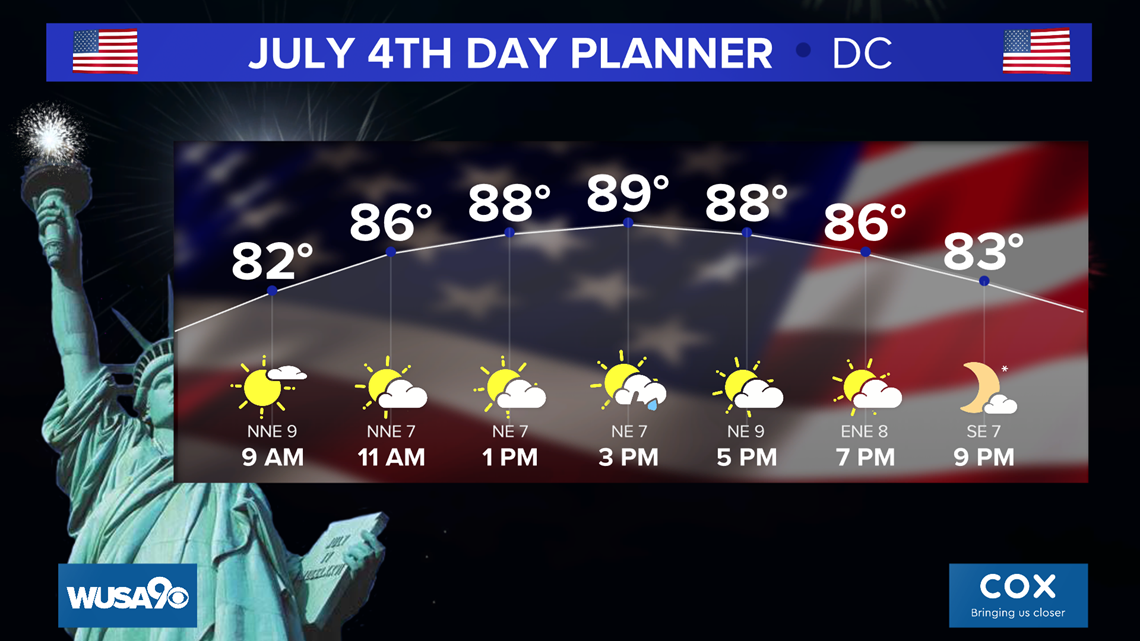 Monday: Partly cloudy and hot with a stray storm possible. Highs 93-97.
Tuesday: Partly cloudy, slight chance for a storm. Highs 91-95.
Wednesday: Partly cloudy, slight chance for a storm. Highs: 90-94.
Thursday: Partly cloudy, slight chance for a storm. Highs in the low 90s.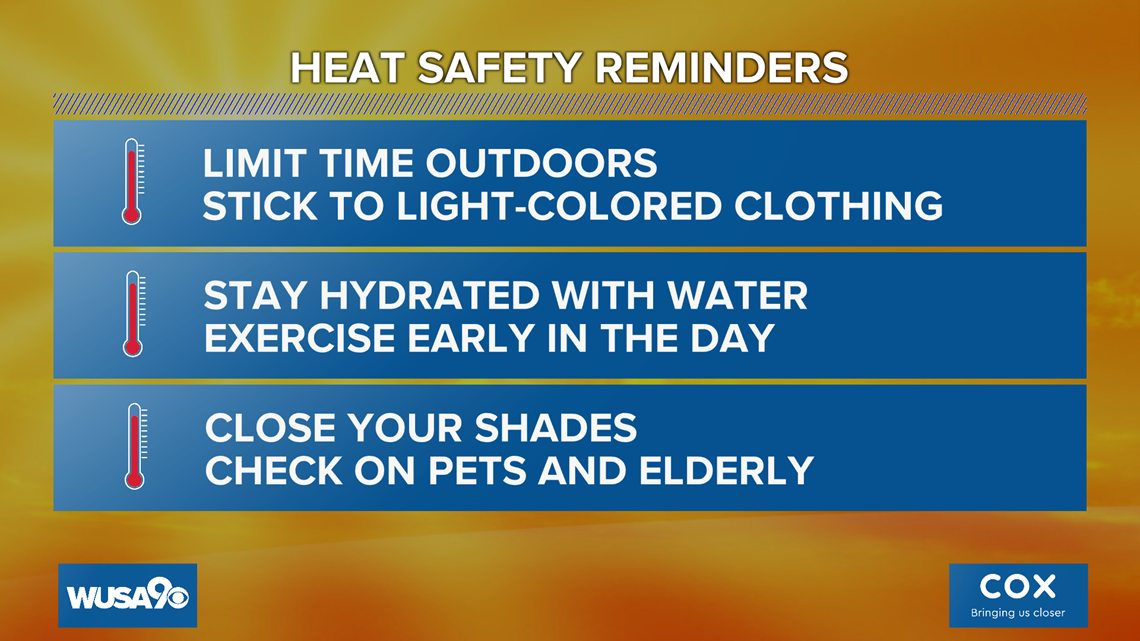 APP USERS: Click here to see the radar loop