WASHINGTON — Get ready to set your alarm clocks, because there's a meteorological show coming this way.
If you stay up late Thursday night you will be treated to a lunar eclipse. The rain expected earlier in the evening should move out and clear as early as 1 a.m., with time to spare before the peak eclipse at 4:02 a.m.
The full Beaver Moon will be in the earth's shadow as the sun, earth and moon all align.
This eclipse will last almost 3.5 hours making it the longest eclipse since 1440 -- more than 500 years ago.
This eclipse will not quite be a "total" eclipse.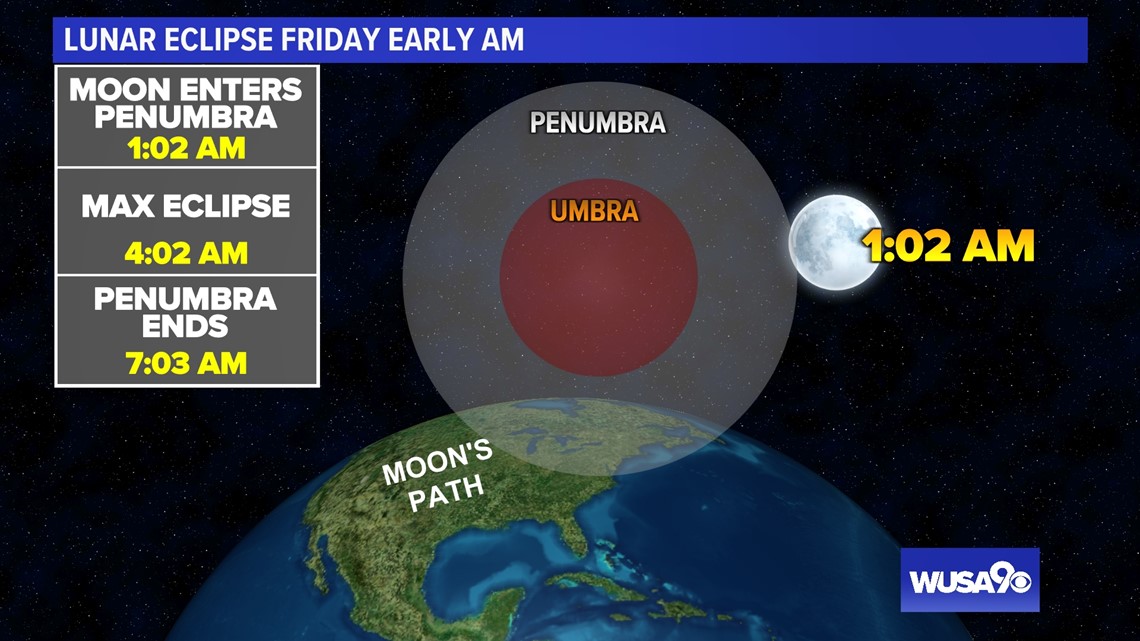 The moon enters the penumbra marking the beginning of the eclipse shortly after 1:00 a.m. Friday.
We are maximum in the DMV shortly after 4:00 a.m. Friday.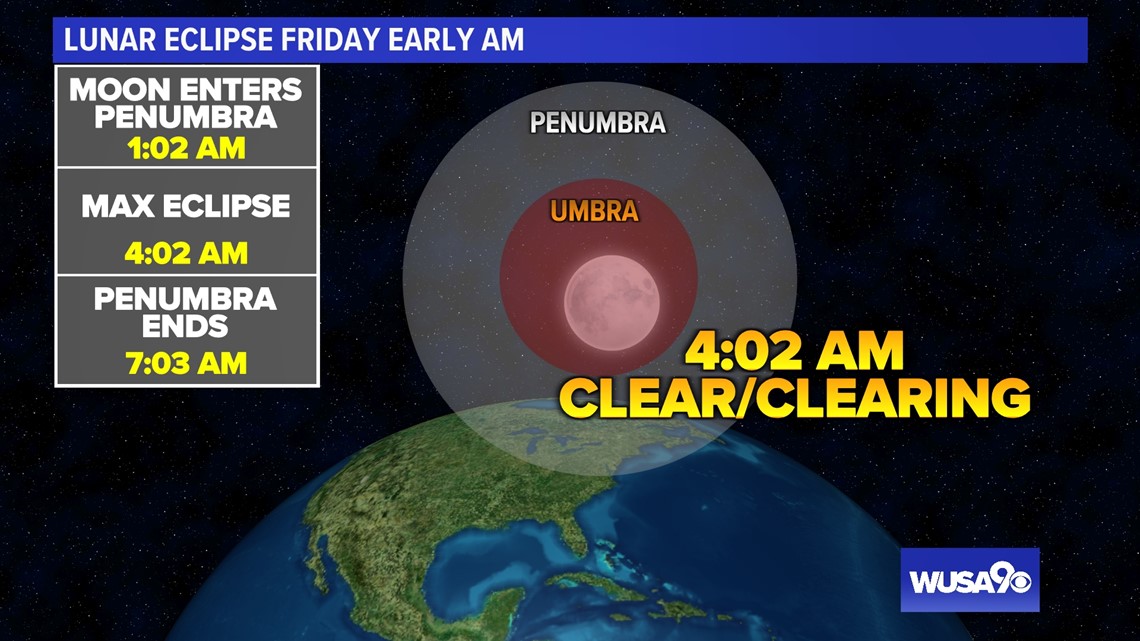 The eclipse ends shortly after sunrise Friday a bit after 7:00 a.m.
The next visible lunar eclipse, which will be total, is May 15 - 16, 2022.