MARYLAND, USA — Did you know that flooding is the number one natural hazard in Maryland? From the mountains to the coastal plains, everyone in the state is susceptible to flooding.
From 7 p.m. to 8:30 p.m. on Thursday, you can join state leaders and the National Weather Service virtually to learn more about how you can reduce your flood risk and ask any questions you may have. There will be 4 virtual sessions that you can take part in.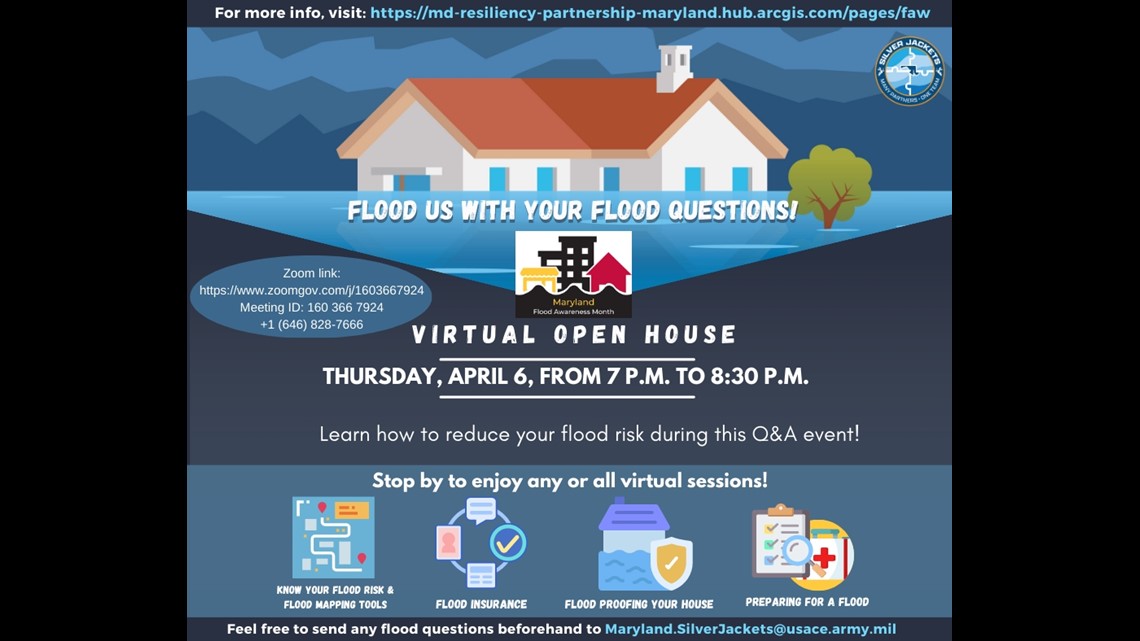 One session will break down how you can know your flood risk and utilize flooding mapping tools.
Another will talk about flood insurance.
You can also learn about flood proofing your house.
And learn tips to prepare for a flood.
As we head into the spring and summer months, WUSA9 Meteorologist Kaitlyn McGrath says to prepare for afternoon downpours and thunderstorms that can lead to quick flooding, like we saw many times last summer along the Anacostia river in Prince George's County.
"Anywhere can be susceptible to flooding, especially flash flooding," explains Jeremy Geiger, a Senior Service Hydrologist with the National Weather Service Washington/Baltimore office. "Knowing your risk level is big because even though you may not be close to a river or stream you could also be a threat to flash flooding or any drainage related flooding. So just be aware of where you are. And we're really going to discuss that. I hope they leave the open house coming back and learning something new or learning something they can do to prepare for flooding. Or even prepare their household or their neighbors for flooding. Between flood insurance, knowing the flood risk, and or even just knowing what flood warnings are or what is flooding in general."
For a link to join the virtual conversation, just click here.