WASHINGTON — A Yellow Weather Alert is issued Sunday for all-day showers. Drizzle and light showers along with highs in the 40s and low 50s are leaving us with a chilly Sunday afternoon.

Overnight, more light showers and drizzle will move through the region. Expect temperatures rising into the low 50s through the night.

Monday is warmer yet still quite cloudy. We'll have early morning showers and drizzle. All precipitation should clear by 9 a.m. The rest of Monday is dry, with a return to 60s.
The weekend weather system that brought Sunday rain will clear early on Monday. Still, expect showers and patchy drizzle Sunday night through early morning Monday.
The weather clears to just a cloudy yet warmer day by Monday afternoon. Expect Monday high temperatures in the 60s area wide, with some 70s well south of D.C.

Tuesday will be similar to Monday, with mostly cloudy skies and high temperatures in the 60s. A stray rain shower is possible Tuesday evening.

RELATED: DC gets its coldest September weather in 20 years
Detailed Forecast:

Sunday Night: Cloudy, some showers and drizzle. Lows: 43-48, with rising temperatures overnight. Winds: NNE 5-10.
Monday: A morning shower, cloudy, followed by limited late day sunshine. Highs: 64-68. Winds: NNW 5-10.
Tuesday: Mostly cloudy, a stray evening shower. Highs: 62-67.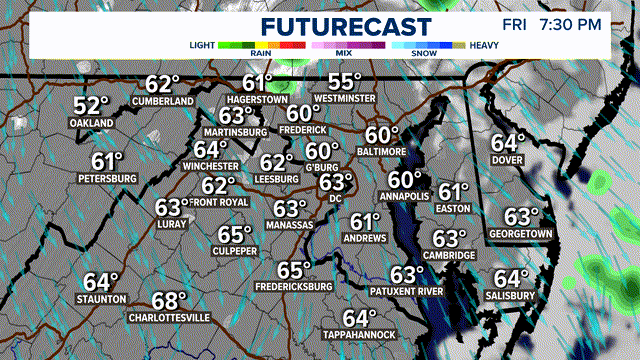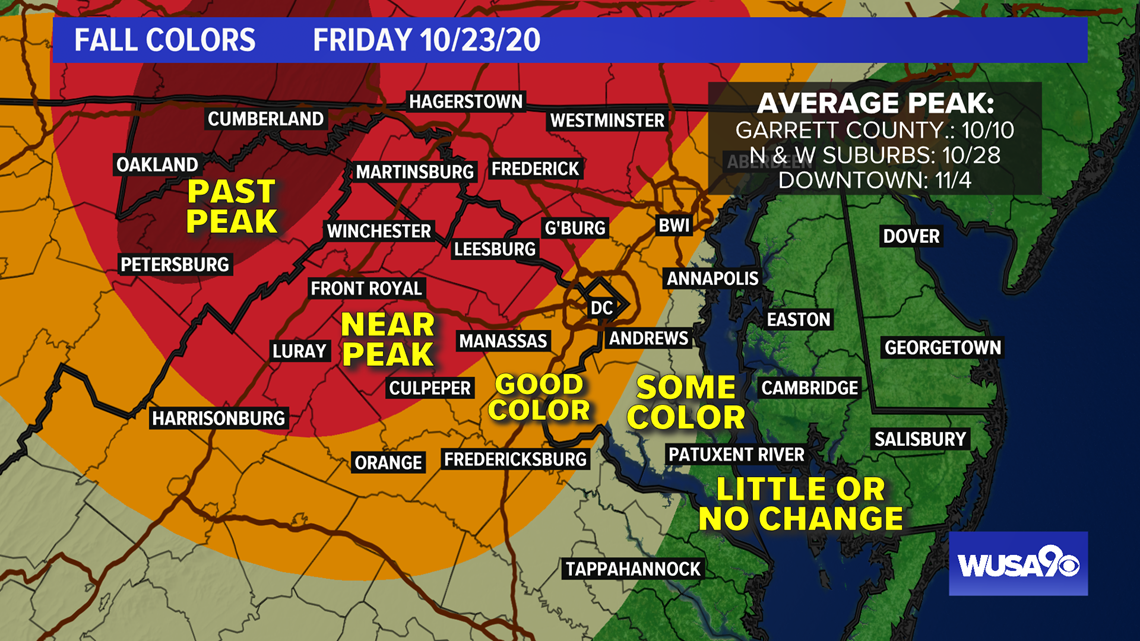 Wednesday is mainly dry for the DMV while we wait for moisture from Tropical Storm Zeta. High temperatures will again reach the 60s. Rain is likely at night. Rain and downpours are fairly likely for Thursday and early Friday. Some heavy rain is possible, especially Thursday. Mild 60s on Thursday will give way to cooler 50s for Friday.
Wednesday: Partly sunny, showers at night. Highs: 61-66.
Thursday: Rain, some heavy. Cloudy and breezy. Highs: 63-69.
Friday: Blustery, with mainly morning rain. Highs: 49-55.
Saturday: Bright, but chilly. Highs: 50s.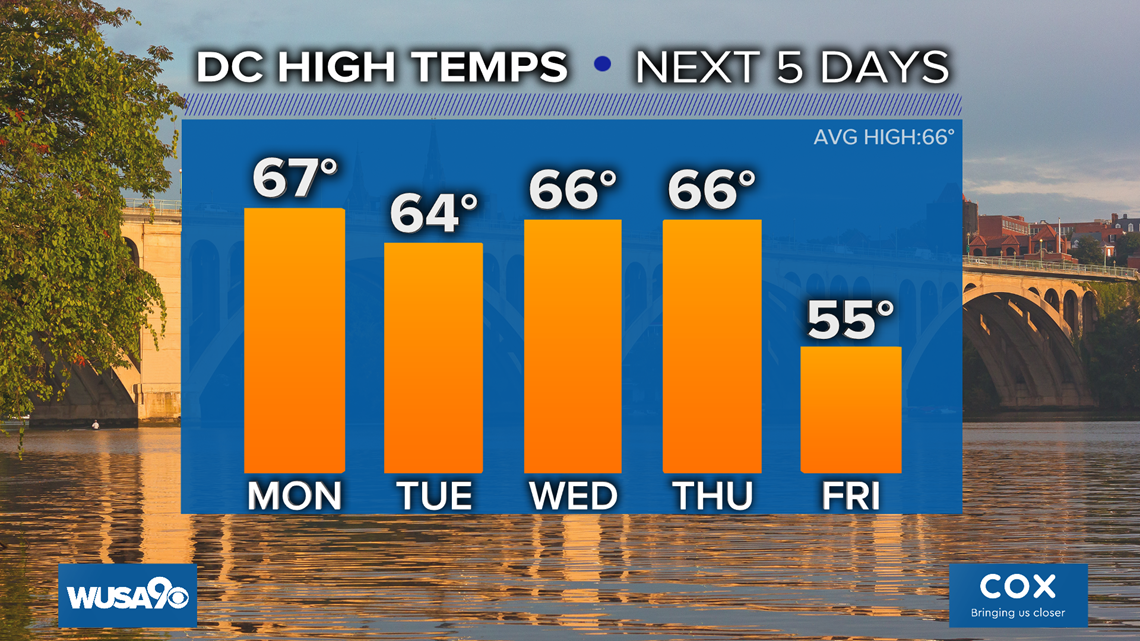 APP USERS: Click here to see the radar loop