WASHINGTON — Tuesday night was supposed to be the start of one of the biggest sporting events of the year -- March Madness. The full first round of games was originally planned to tip-off Thursday.
But with things now canceled because of the coronavirus pandemic, a lot of money is going to disappear from the loss of tournament play.
The average amount of money CBS and Turner Broadcasting pay the NCAA annually to broadcast the men's basketball tournament is $771 million.
Want to know how much national ad revenue the networks scoops up to cover that cost?
It's not like the NCAA wanted to cancel this cash cow, though. NCAA Senior Vice President of Basketball Dan Gavitt said on CBS just a couple of weeks ago that all was good to go.
"At this time, we are definitively planning on running the tournament at all 14 sites with fans from the First Four in Dayton to the Final Four in Atlanta," Gavitt said.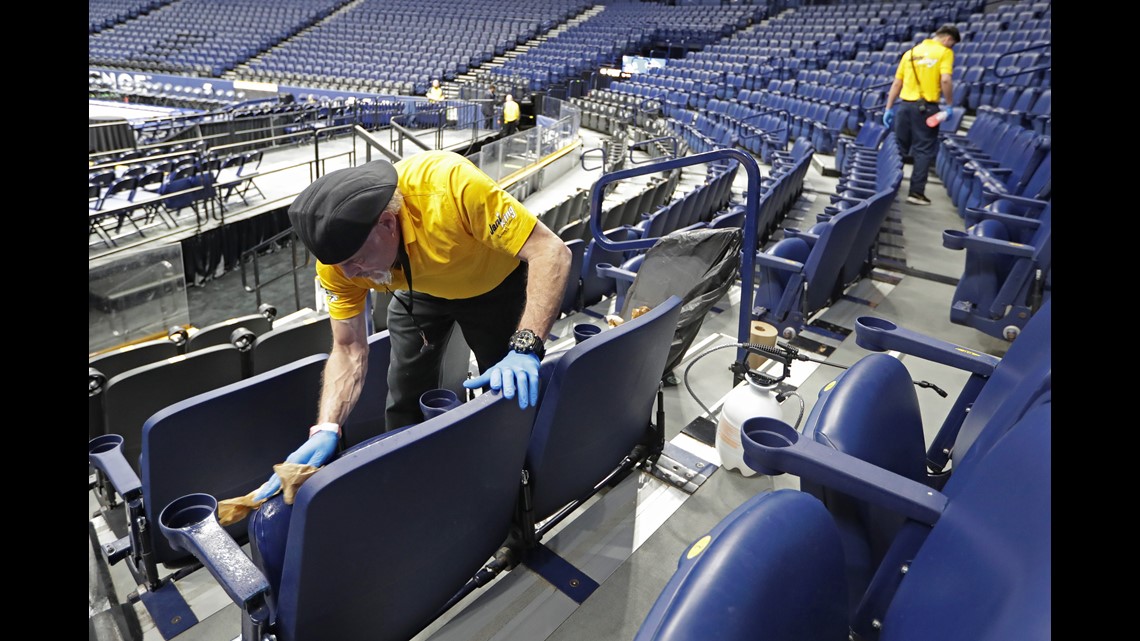 Specifically, $933 million in revenue won't be made. That money came from media rights fees, ticket sales, corporate sponsorships and TV ads.
Additionally, the NCAA misses out on passing those profits to each sports conference participating in the big dance, which then would've given the money out to their member schools. The further a team went in the tournament, the more money each school would've received.
This was also going to be the first NCAA tournament with legalized gambling.
Before the outbreak, the American Gaming Association estimated nearly $8.5 billion would've been bet on the games this year.
Overall, this is one piece of what's a massive economic loss for a lot of industries.