WASHINGTON — In the middle of a personal flameout that would come to define his too-short, star-crossed professional career, Gilbert Arenas called The Washington Post sports department. It was the day after Arenas had bizarrely tried to make light of his bringing guns into the Washington Wizards' locker room by pantomiming six-shooters during the pregame introduction.
NBA Commissioner David Stern had just indefinitely suspended the All-Star, all-turmoil team guard for the rest of the season.
A few moments later, Stern was suddenly calling in on another line.
"Before you hang up with him to talk to me," Stern began, "Tell Gilbert one thing and one thing only: It's not personal. I like him. But right now, I need to protect him from himself."
By then, in January 2010, the NBA of Magic, Larry and Michael -- the forces of personality and panache that amazingly combined for 14 of the league's 19 titles between 1980 and 1998 -- were long gone.
Waiting on LeBron to grow up and take the torch, the NBA was trying to reinvent itself. Stern was still at his best, remaining as contemporary as he was old.
This isn't a typical story. It's not even about DC. But it's worth your time because of who Stern was and what he meant to popular culture, which is what the NBA became under him.

I met with Stern two months ago for a weekly NBA podcast I do.
He gave me 90 minutes of what I would say, with bias, was about as complete an interview I've done in that medium. My favorite part was when I finally called him out for sometimes being a raging autocrat that would rather be right than happy. I actually said, "Be honest, you could be an a@&$&$!, right?"
David, in a voice laced with sarcasm, pointed to himself and said, "Moi?"
I busted up laughing with the rest of the audio and film crew. We moved on.
To LeBron vs. Michael vs. Bill Russell.
To China and doing business with governments contrary to your own values.
Just seven weeks later, he's gone at 77. It's still surreal. I mean, I felt like I was in his Manhattan office talking about his photo with Nelson Mandela just 10 days ago.
So many stories, so many memories, so many unforgettable anecdotes. One of my most bizarre:
When I covered the NBA for the New York Times some 20 years ago, Bob Costas had a show on HBO. Costas had Stern on the show and made hi read from a Times piece I wrote, quoting a passage that essentially said something along the lines about how there are 12 bad guys in the league casting aspersions on the 400 others.
It was the time of 'Sheed Wallace, Bonzi Wells, tattoos, attitude and the Jail Blazers. This was post Michael and pre Shaq and Kobe.This was Latrell Sprewell, A.I. and the rise of the counterculture hero. Stern looked incredulous on TV and says to Costas not once, not twice, but about five times, "Mike Wise wrote that? Really?"
I called Adam Silver, then the president of NBA Entertainment whom I had gotten to know a little, and asked him what he thought. Adam was blown away by Stern's reaction himself. He told me to call David and patch things up.
So I called. "Hold for David," Linda. his godsend of a secretary, said.
"I guess I must have written something that pissed you off again," I started with.
David, voice rising: "Hey Mike: F$&@ YOU!" And then the line went dead.
At this point, I'm half-furious, half 'what the hell just happened?' So I call NBA PR head Brian McIntyre, who chuckled and said, "Now you're one of us."
I see Stern 3 months later and approach him slowly. He acts like nothing happened, like the call never occurred.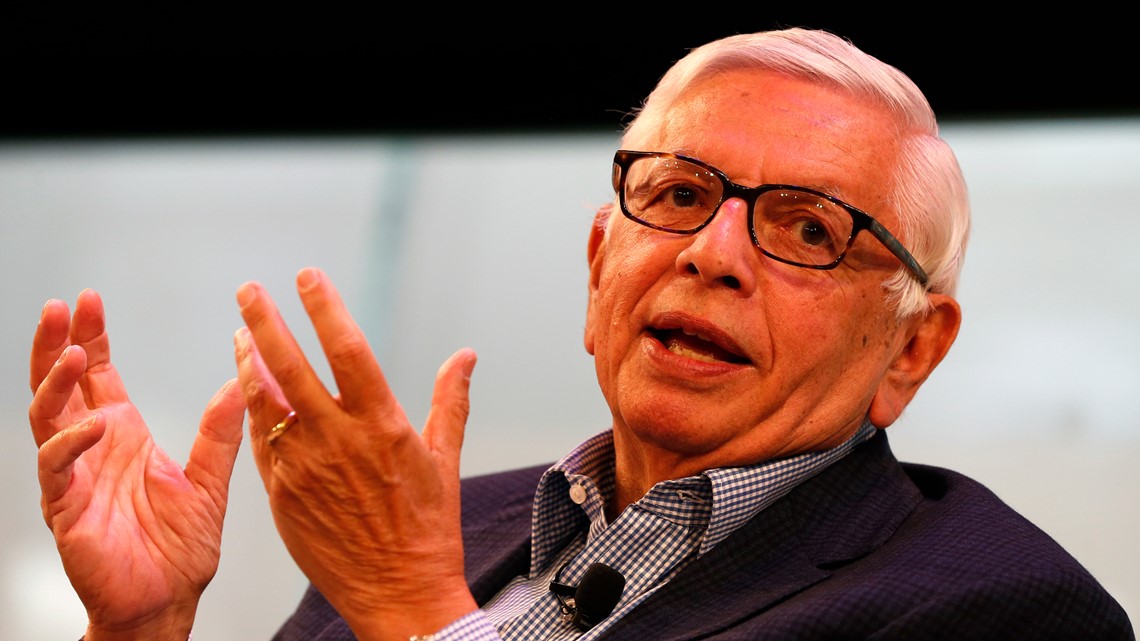 When he retires in 2014, I finally bring it up to him again on the phone.
"I wasn't hurt because you hadn't given me a head's up or I felt you betrayed me," he said. "I did that because, well, it's me and I get angry all the time and it's just who I am. And I also did it because I spent my whole career trying to change people's perception of our players. And in that one instant, in the world's most respected paper, you took me back to a time where none of the white media gave our black players a fair shot or any leeway to grow up. Now, were they bad guys? Probably a couple of them were. But they were young kids, too, still growing up."
His response affected me profoundly. He was right. We rarely give these young millionaires a grace period for maturity, forgetting that if some of us had our jokes and behavior written and filmed in our late teens and early 20's we might not have the jobs we have today.
Look, I didn't like some of what I perceived as Stern's hypocrisy.
On one hand, he was the Commish, awkwardly trying to make black men more palatable and homogenized for a white customer base. He actually fined players whose shorts were deemed too long or baggy post-Fab Five. Actual league minders measured players' shorts with tape measures.
But he was also the guy who was livid when the league-run Hoop Magazine airbrushed Allen Iverson's tattoos for its cover, because he said he wanted his players to come across authentic.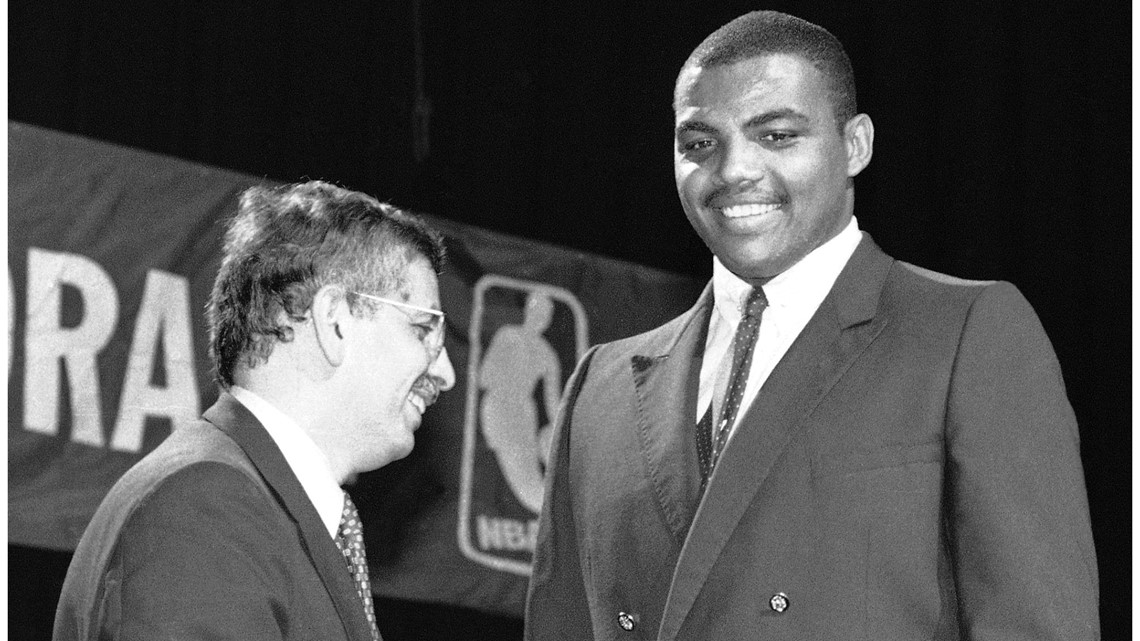 Long ago, Stern ferreted out the racism and evil in housing discrimination in New Jersey, pro bono, because he knew it was right. But he would not look hard enough at former Clipper owner Donald Sterling's own housing discrimination. Stern could have gotten rid of him before Silver was forced to do it in 2014.
Still, at his core, Stern was about social and cultural progress. He believed in his heart that the WNBA was not merely a business opportunity but the right thing to do. Tim Hardaway was ostracized so thoroughly by Stern after his anti-gay comments about John Amaechi, who came out gay after his career was over, that it became a chilling effect for every bigoted person affiliated with the NBA.
He paved the way for much of the renaissance of social conscience among athletes -- from supporting LeBron James, Dwyane Wade and the Heat's right to wear hoodies in support of Trayvon Martin to so many other avenues of fairness and equality.
And whether he was busting your chops, educating you in a smug, pedantic way or genuinely asking you how your life was going outside of your job, he cared. About the words. About your opinions and thoughts. And about whether he felt you were fair or not.
Now that he is gone, I hope he's not mad that I am going to break his anonymity about being a source.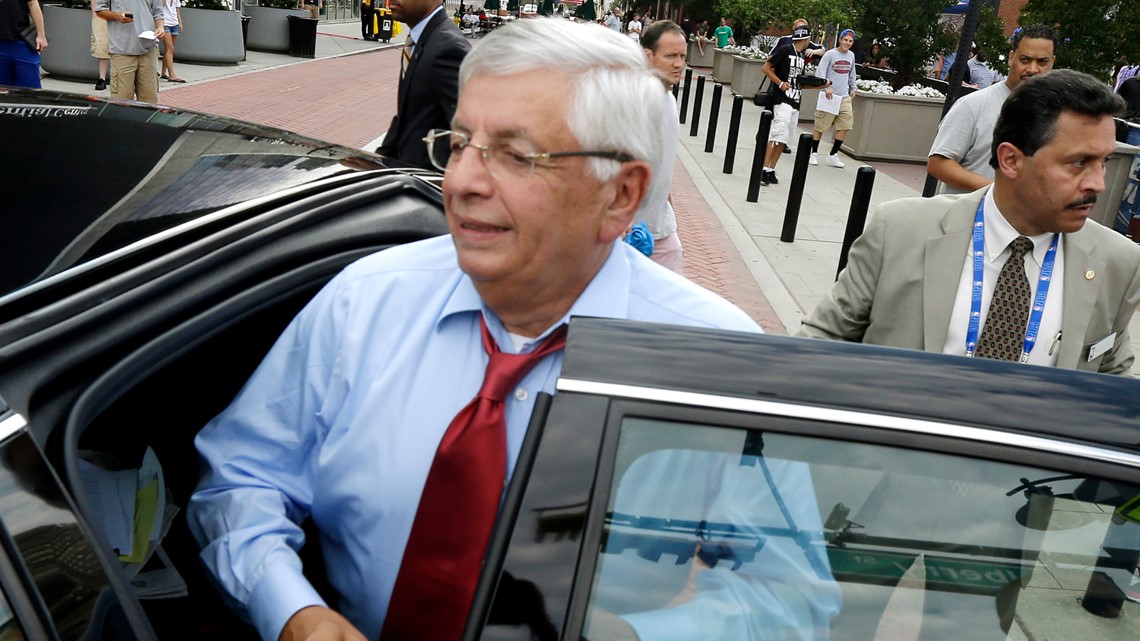 Long story short, a woman I know from Chicago tipped me off that Jordan would be retiring for the second time in January of 1999. He was coming off his sixth title, the league was in the middle of a lockout that would force it to lose 32 games, and it made complete sense.
But no one would confirm it.
The closest I got was when I spoke to a Bulls official and told this person that I would know Jordan was having a press conference the next day if he stayed on the line after I counted to 10. (I pathetically stole this gimmick from Bob Woodward in All the Presidents Men.) The official actually stayed on the line, said angrily, "There. Now are you happy?" and hung up.
Naturally, I was ecstatic, about to break a monstrous story. Until I told my sports editors at the Times, who all said something like "that's not a real confirmation. That's the movies. You have to get someone else to confirm it's happening."
Stern had given me his home number but told me not to call him unless it was a news emergency. I tried for hours to get someone else to confirm. Nothing. Finally, at 10 pm, I called Stern.
"Are you getting on a plane tomorrow for Chicago and Michael's retirement?"
"Yes," he answered. "Now don't ever call me this late again, Wise."
(Yes, the story was above the front-page fold for the last two editions. Bless you, David.)

In late October, when we caught up in his office for more of a conversation than a podcast interview, I asked him about his father, a Manhattan deli owner who died at 62. Stern, who mopped floors, restocked the front window and cooked what had to be cooked, related a story about his father calling him lazy.
He said it didn't hurt, but I believe it greatly impacted his ethos going forward, to the point no one would ever call him lazy again. That no one who worked for him would do anything but be consumed with what he called the "relentless pursuit of perfection."
Wherever he is now, Stern's father should know his son wasn't lazy. He was more driven and determined than any single-minded coach, than even Pat Riley or Michael Jordan.
He lorded over a league for 30 years. He changed how we consumed and felt about pro basketball. But in between, David Stern grabbed life and shook it for all its worth. This is gonna sound crazy, but being told "f*** you" and hung up on by him feels like a badge of honor now.