In one of his last acts in office, former New Jersey Gov. Chris Christie made a phone call that changed a Maryland family's life forever.
Hisashi "Delon" Pompey was driving in his car when he got the news he had been waiting and hoping for.
Gov. Christie pardoned him, removing a felony gun charge from his permanent record.
"It's such a relief to officially get the word," said Pompey's wife, Stacey. "We're just ecstatic. This is the best news we could have heard."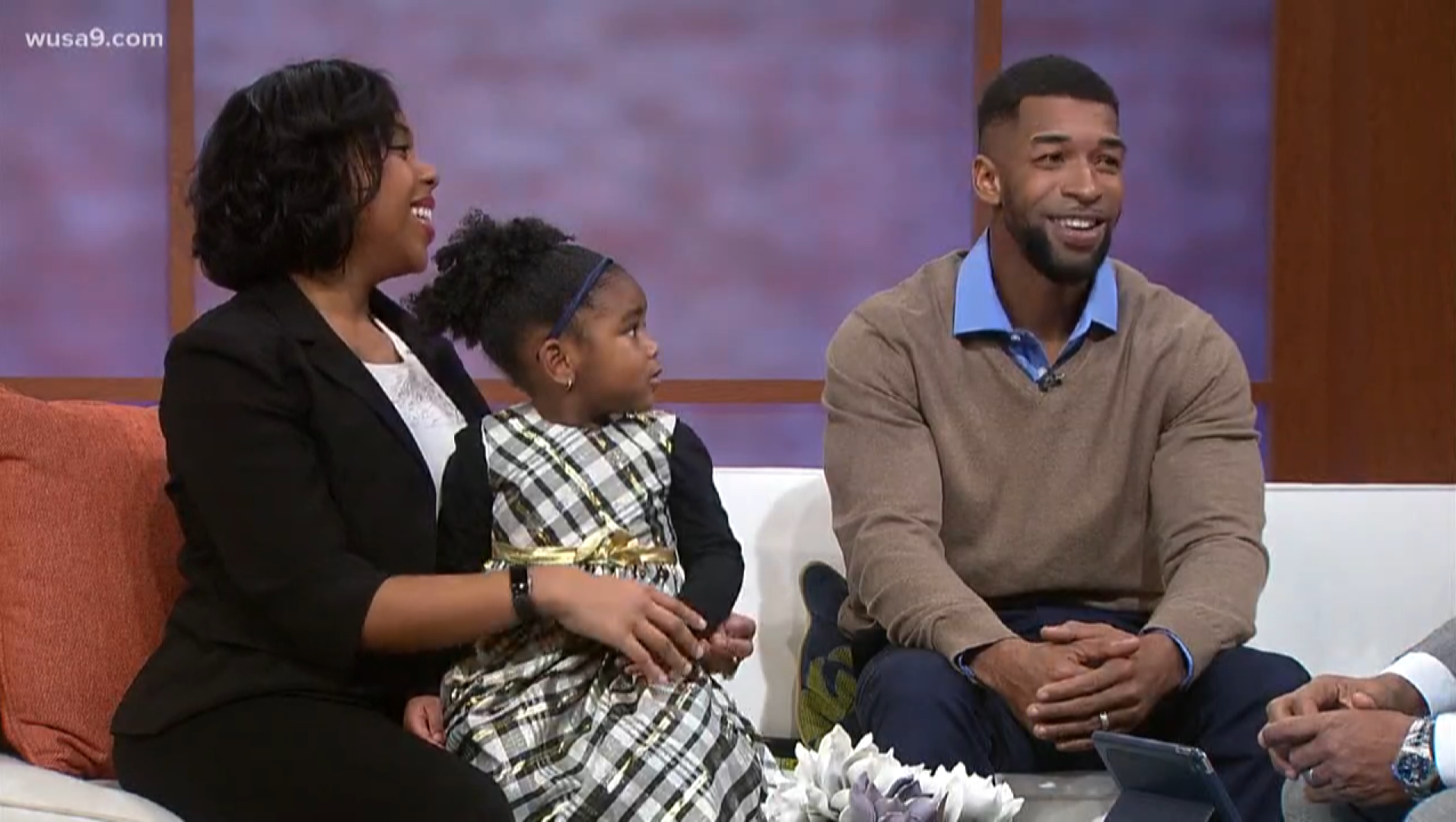 The phone call ended a fight that started in the Garden State more than six years ago.
Pompey was a member of the military police at the time and had served nine years in the Marines, including three tours in Afghanistan and Iraq.
He was visiting family in New Jersey when he decided to go out to a nightclub with a friend. He had just left a training exercise where he was teaching other Marines how to use guns.
Pompey said he went to get his bag out of a friend's car when his friend came up to him with blood on his face. He had been in a fight. The friend grabbed Pompey's gun, which was in his holster.
The gun was legally registered in Virginia, but laws banned the gun in New Jersey. The state has some of the toughest gun laws in the country.
Pompey was charged and a jury convicted him of felony possession of an unlawful firearm. The mandatory sentence is three years in prison.
Pompey and his wife spoke with Bruce Johnson on 'Off Script' and their story went viral. Days later—and three days before he was set to go to prison—Gov. Christie's office emailed to say his sentence had been commuted.
He didn't have to go to prison, but he still had a felony gun charge on his record.
Since that happened in April, the family had been hoping for more good news from the governor.
Their wish came true Saturday evening in Christie's final hours as governor. He called Pompey to say he commuted the Marine veteran's sentence. His record was clean once again.
Pompey's wife had this message for Gov. Christie and Maryland lawmakers who helped make the pardon possible:
"Thank you so much for believing in Delon and knowing he's a good man of character and pardoning him. And special thanks to Sen. Joanne Benson and Congressman Anthony Brown who wrote letters to the governor on behalf of Delon. We're just so thankful for all those that supported us and helped along the way. And for you (Bruce) and your team (at WUSA9) for being there for us the entire process. We wouldn't be here without you."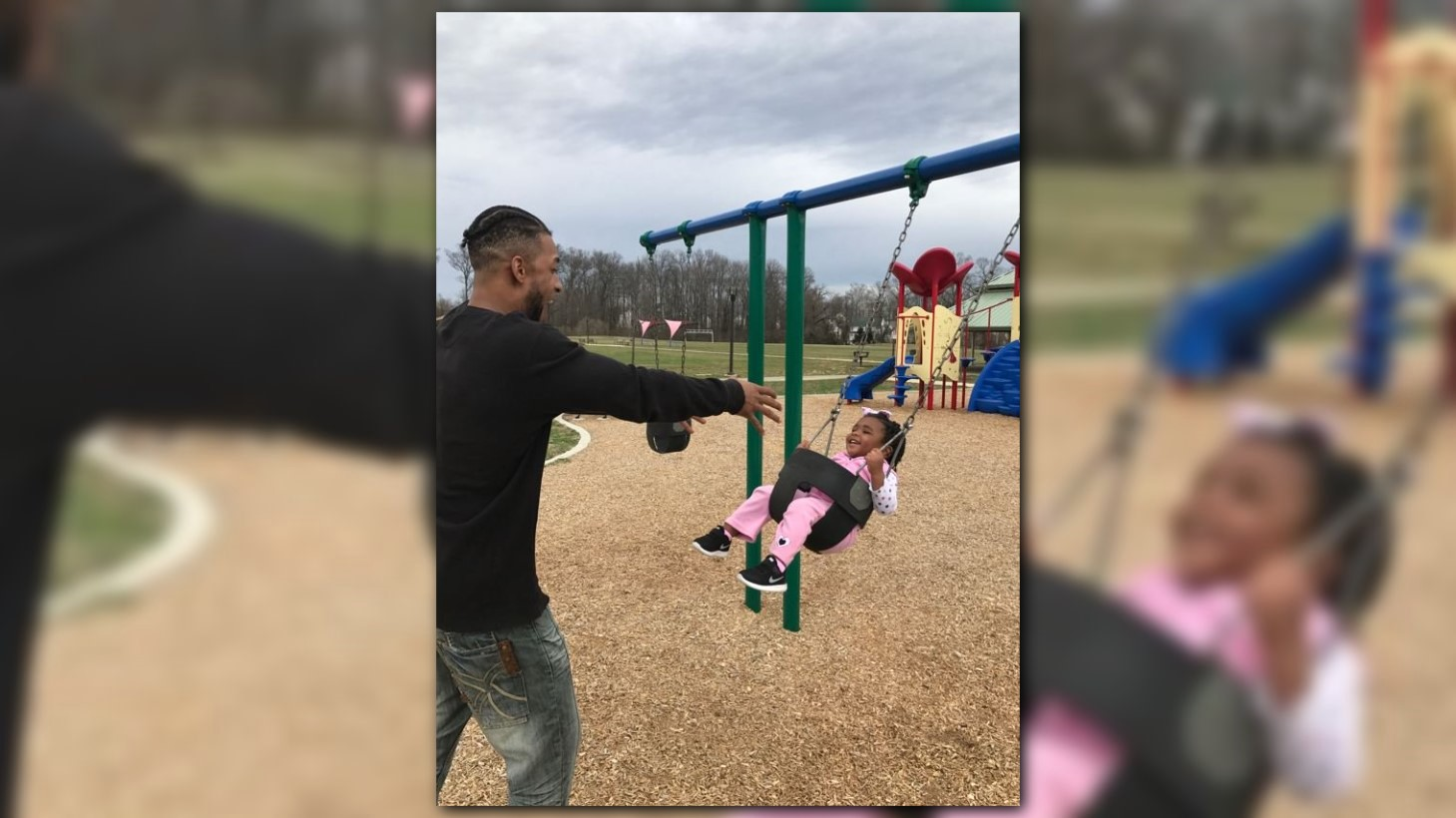 The whole ordeal had cost Pompey his career in the Marine Corps.
Now, the family told Bruce Johnson they're looking forward to the future, including Pompey starting schoolwork for an electrical engineering degree.
"We're trying to pick up where we left off," Pompey said.
"Maybe plan a vacation and just have the weight lifted off of our shoulders and just kind of enjoy life," Stacey added.
"You made it happen, man," Pompey said to Bruce with a big smile on his face.