WASHINGTON — Kenny Gamble is an assignment editor for WUSA9 and a Washington D.C. native. On the anniversary of Dr. Martin Luther King Jr.'s death, he took a moment to reflect on what the assassination meant to him as a young man, and the city he calls home.
This is a day I will never forget.
Right after it happened, riots erupted everywhere including here in D.C.
H Street NE was looted and burned from Benning Road to the Hopscotch Bridge. I could stand on my front porch and when I looked south toward H Street all I could see was flames rising above the houses on Florida Avenue.
Everything that was a business especially small stores and liquor stores were looted. This was happening all over D.C., but I can only speak to what happened in the small section where I lived.
The next day when I went to school -- at Spingarn High -- the 82nd Airborne had taken up residence in the parking lot across the street and turned it into a helicopter landing pad. Our lobby was their command center, our Armory was their sleeping quarters and they had set up mess tents on one side of the school's building.
WUSA
Jeeps with soldiers were patrolling all over D.C.
There used to be a People's Drug Store on the corner of Benning Road and 15th Street NE, and when I went in there the lingering smell of tear gas was so strong that your eyes teared up as soon as you walked in the door. There were two music stores on H Street that was looted so bad they never rebuilt at that location. One moved to Arlington, and the other moved to Wheaton.
Yes, time in D.C. I will never forget.
PHOTOS: Remembering the 1968 Washington DC riots following MLK Jr.'s assassination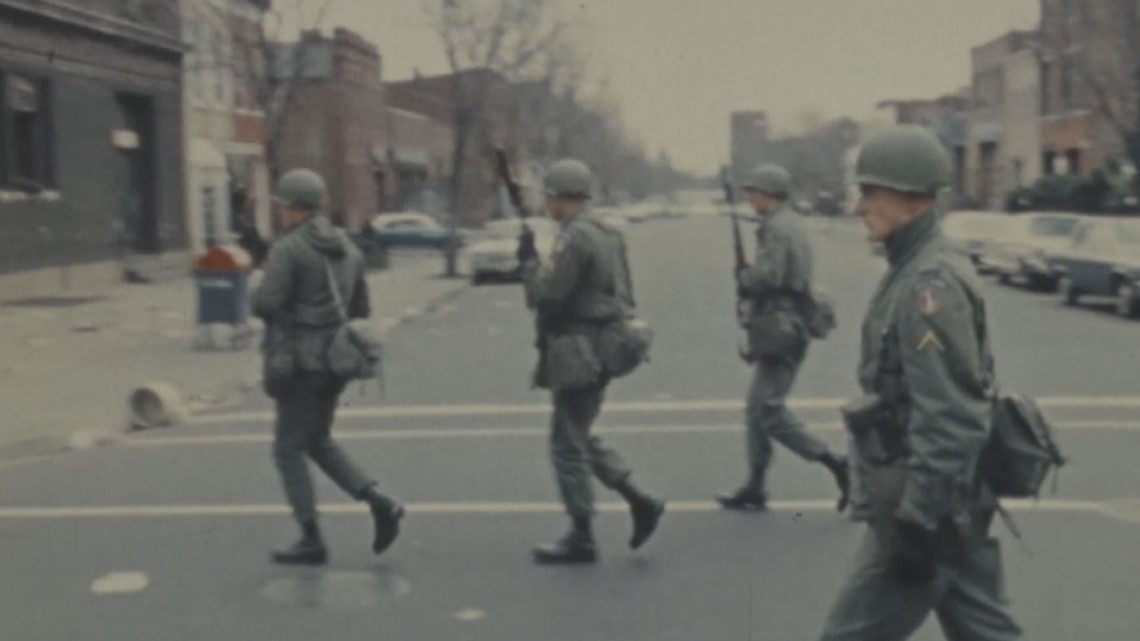 RELATED: Martin Luther King III speaks at Washington National Cathedral, says father left a legacy of peace