WASHINGTON -- The second shooting in two weeks put Hendley Elementary School on lockdown Wednesday afternoon, according to D.C. Public Schools.
Police said they were called to the school Wednesday around 4:20 p.m. for sounds of gunshots.
Upon arrival, they discovered a bullet hole in an upper lobby window, which Ward 8 Representative for the D.C. State Board of Education, Markus Batchelor shared on twitter -- along with his frustration.
Keyonna Thomas said she was watching Aquaman inside Hendley with her four-year-old daughter Aaliyah when they heard an announcement.
"It happened during after care," Thomas said. "They had announced nobody go to the lobby or front office. I'm like 'Why? What happened now? Someone got shot again? This is crazy.'"
DCPS placed the school on lockdown at 4:15 p.m. until a spokesman says police cleared it to reopen at 4:40 p.m.
DCPS said a similar incident happened on May 29, in which two front windows were shot.
Markus Batchelor and some of his board colleagues stumbled upon crime scene tape and broken window panes when they went to visit Hendley to celebrate some of the school's achievements.
Batchelor said he immediately wrote to city leaders asking for better communication between police and the district and an increase in safety, which he had to do again Wednesday.
"The unfortunate part is I wasn't shocked by yesterday's incident," Batchelor said. "I was more angry that time and again we have to reach out and say what more can be done to protect these students, and it seems like the pattern just stays pretty consistent."
Ward 8 Council Member Trayon White said more police were at the school Thursday, but he thinks the council needs to be more proactive.
"We got to put more money in prevention work, mental health services, job, career placement, substance abuse treatment in the community to make sure that we holistically address violence in the community," White said. "We haven't done that to the magnitude we need to."
Keyonna Thomas, who used to go to Hendley as well, agreed.
"That's some scary situation," Thomas said. "You got little kids here."
Thomas wants to see her own little kid grow up.
"All I want her is to go to school and learn something, graduate from here, get her life together," Thomas said.
This hope has now been threatened twice.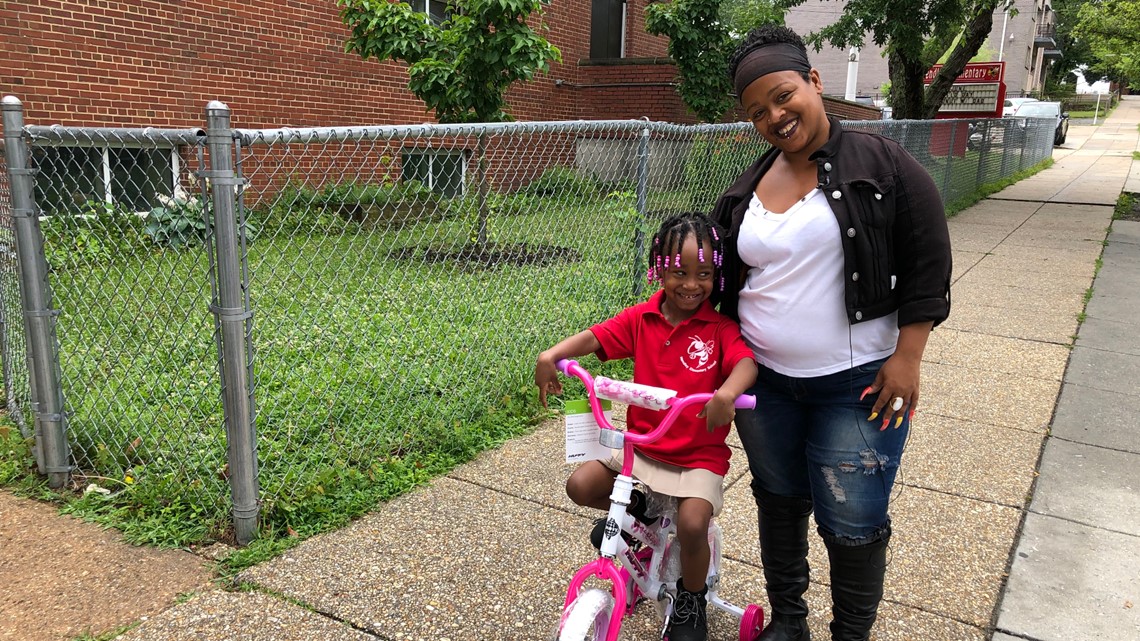 The school sent out the following letter Thursday:
Dear Hendley Elementary School Parents and Families:
At Hendley, we are committed to fostering a safe and secure learning environment. A large part of that commitment is communicating issues that impact our school with parents when they arise.
Yesterday, at approximately 4:15 p.m., school administration was alerted to police activity in the vicinity of our building. We immediately went into lockdown status, meaning the that all exterior doors are locked, and entry into the building was only allowed through entrances classified by the Metropolitan Police Department (MPD) with proper identification. MPD officers responded quickly and cleared us to resume normal activity at about 4:40 p.m.
Administration discovered later that a bullet fragment struck and shattered one of our building windows. The Department of General Services has replaced the glass temporarily with plexiglass, and the permanent replacement will be installed shortly.
The safety of our students and our school community is paramount at all times. If you have any questions related to this incident, please call the school office at (202) 645-3450 or contact me via email at sundai.riggins@dc.gov.
Thank you for your support.
Principal, Hendley Elementary School