WASHINGTON — They hadn't yet taken their American Flags down from Fourth of July, before flood water emptied into their basements slowly rising to the ceiling.
A child's chalkboard with a sun and rainbow still fresh, crumbled to little pieces on the floor. A Battleship board game floated in blackish water.
"Our street -- about a dozen houses, maybe two dozen -- was decimated by the flash flood," Nicole Bender said. "We are neighbor helping neighbor as we dig out from this mess."
Bender's house, on 14th St. in Arlington fared better than others.
"Their homes, belongings, everything destroyed," Bender said.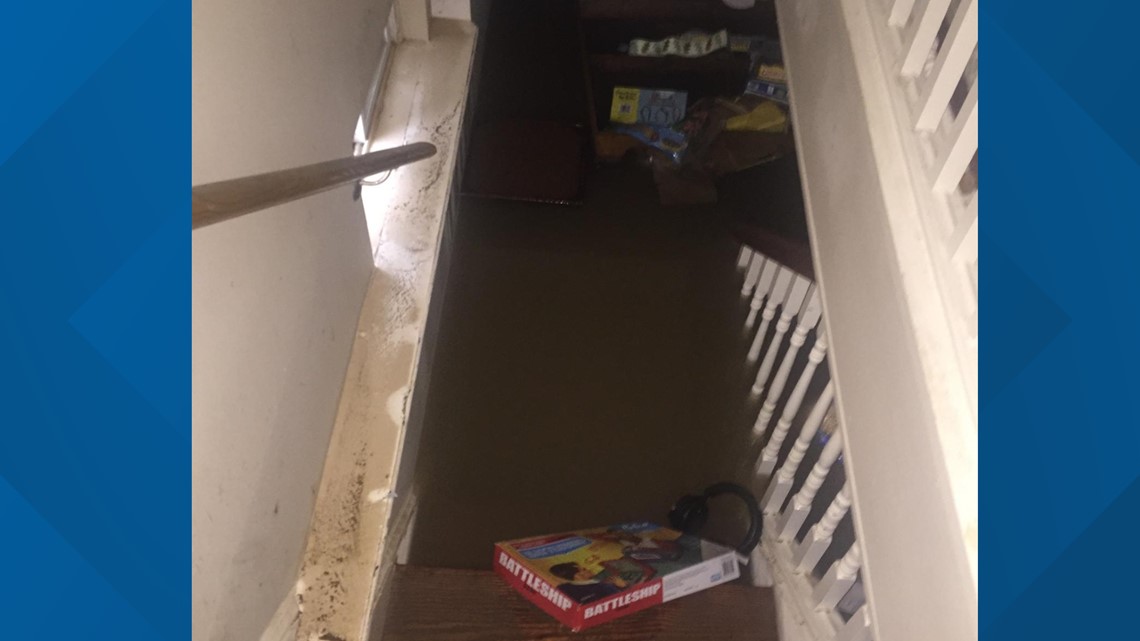 Westover Village, her community, isn't in a flood zone. It's considered an "area of minimal flood hazard," according to the Federal Emergency Management Agency's (FEMA) Flood Map.
"None of us have flood insurance," Bender said. "Our insurance companies have all denied us."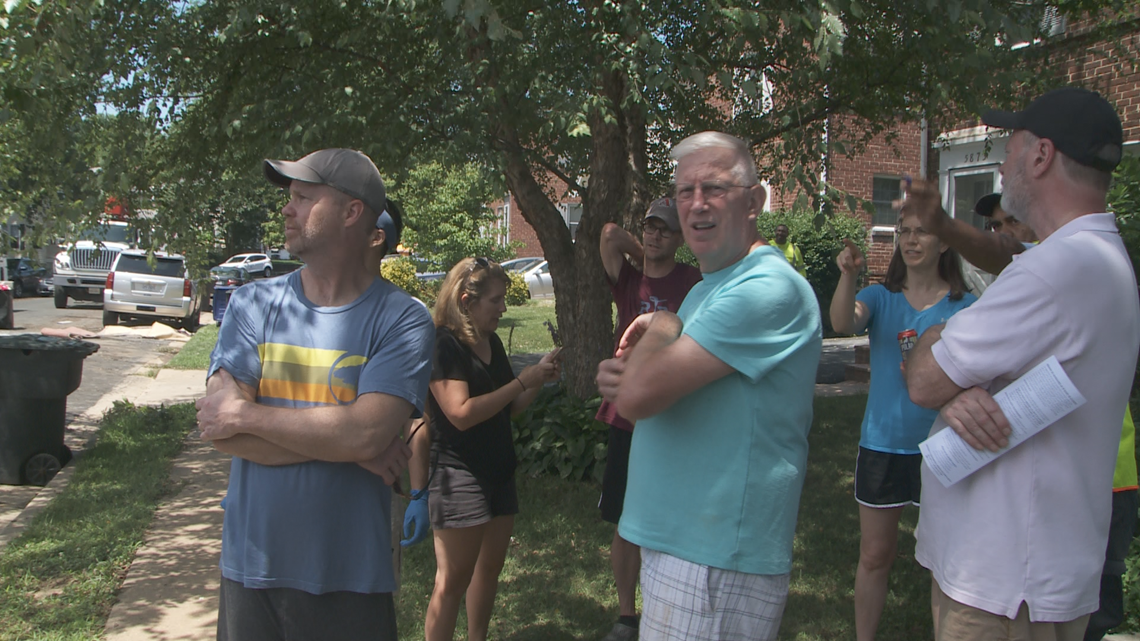 Wednesday night, Arlington County officials declared a local state of emergency, effective 8:30 a.m. on July 8, in a response to the flash floods that overtook the area.
"Following record setting rainfall and flash flooding on Monday, initial damage assessments have clearly shown the impact to residents and businesses in our community," said Aaron Miller, Director of the Department of Public Safety Communications and Emergency Management (PSCEM) in a statement. "This emergency declaration is a key step in activating recovery assistance for our community. We continue to work closely with state and regional partners, including the Virginia Department of Emergency Management, on the process of determining our community's eligibility for disaster assistance."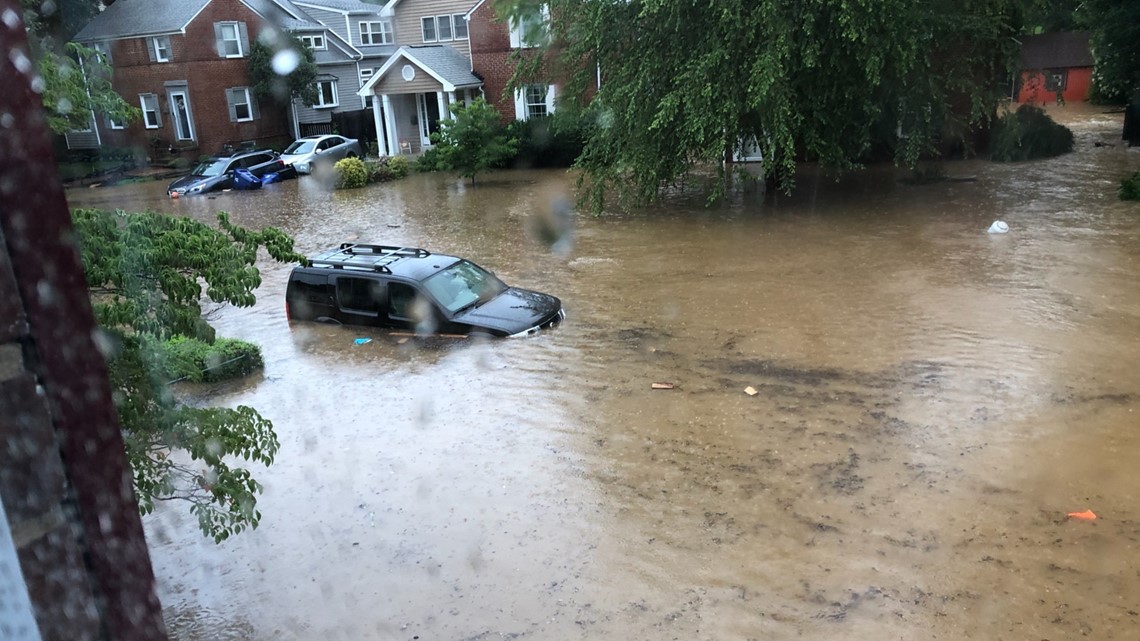 But the county response Wednesday was a far cry from what Bender said officials originally gave her - the cold shoulder.
She said the county refused to pick up trash, advised her to hire private contractors and dumped their memories on the curb.
"We were fanatically trying to pick up stuff and save what we could save," Wayne Blankenship, a 14th Street resident since 1996, said. "Arlington County is telling us we're not going to send a truck out to pick up your trash. We've called, emailed...we just need some help."
Blankenship's oven and refrigerator no longer work, both became relics of the storm.
One woman received a notice -- on the day of the flood -- from the county telling her she had improperly sorted her trash.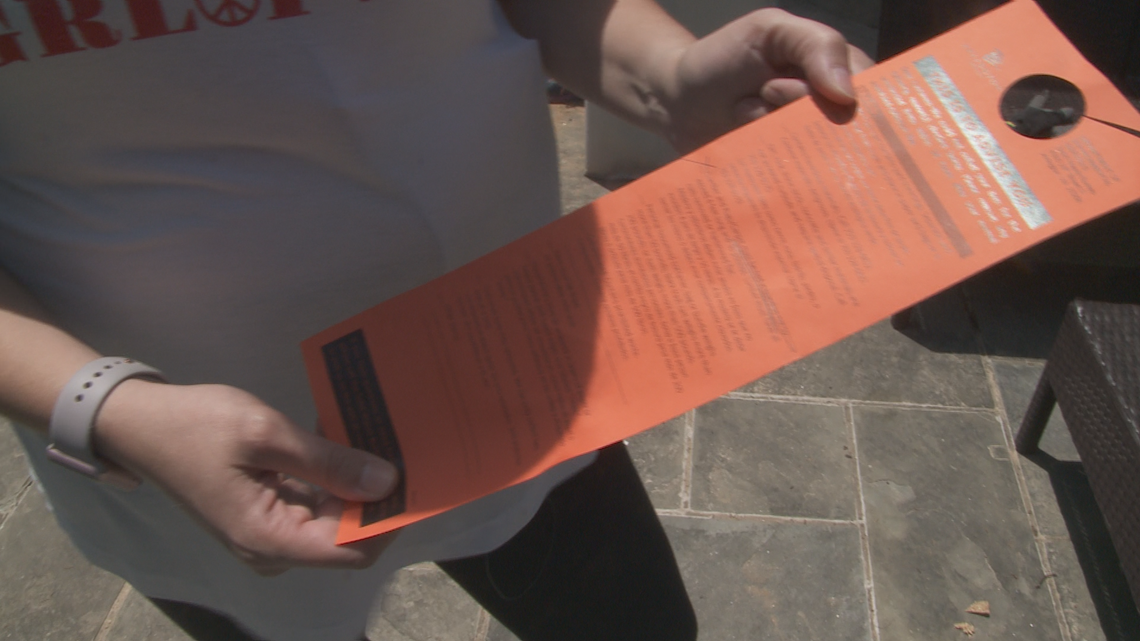 "This was left on a pile of rubble in my front yard telling me that I wasn't sorting my trash properly and that's the last thing on any of our minds," Wendy Naus said, lifting the orange notice she received. "It didn't send a very positive and hopeful message to the residents as were trying to dig out throw away things that are lost forever. This is where the government's mind is at, at the moment."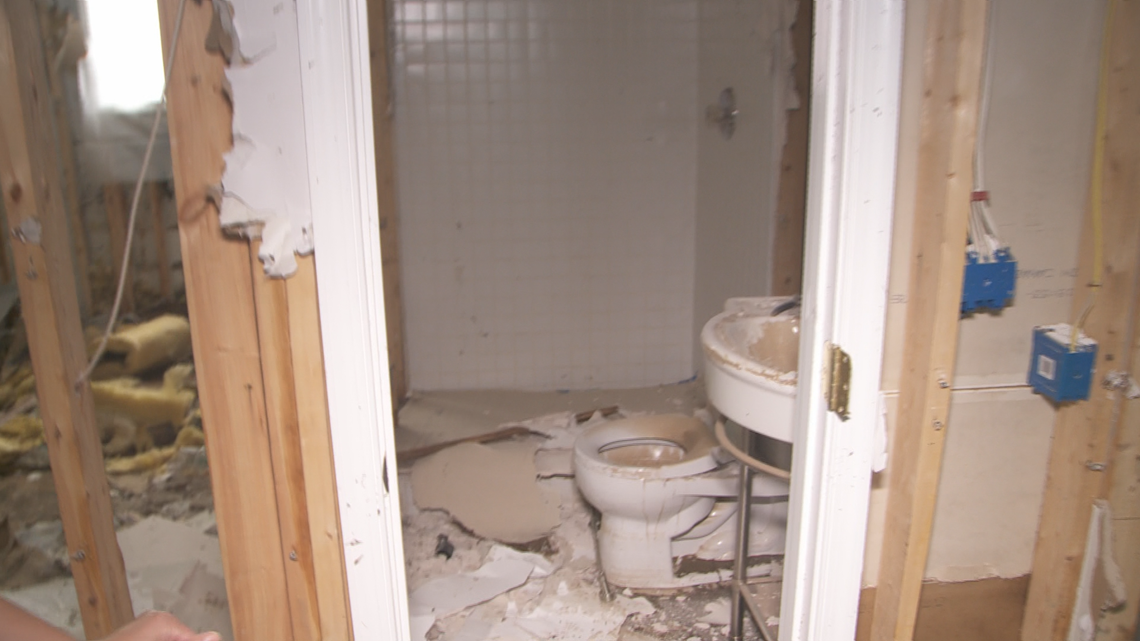 "We empathize with homeowners who endured flooding impacts during the July 8, 2019 storm," Katie O'Brien, a spokesperson for Arlington County Department of Environmental Services, said earlier Wednesday. "The damage from the event caused additional trash and the County is taking special measures to accommodate residents."
A bulk item collection will be performed, O'Brien said, trash should be properly prepared for pickup on the designated trash collection days. "This ensures efficient and timely pickups and the safety of our crews, she said.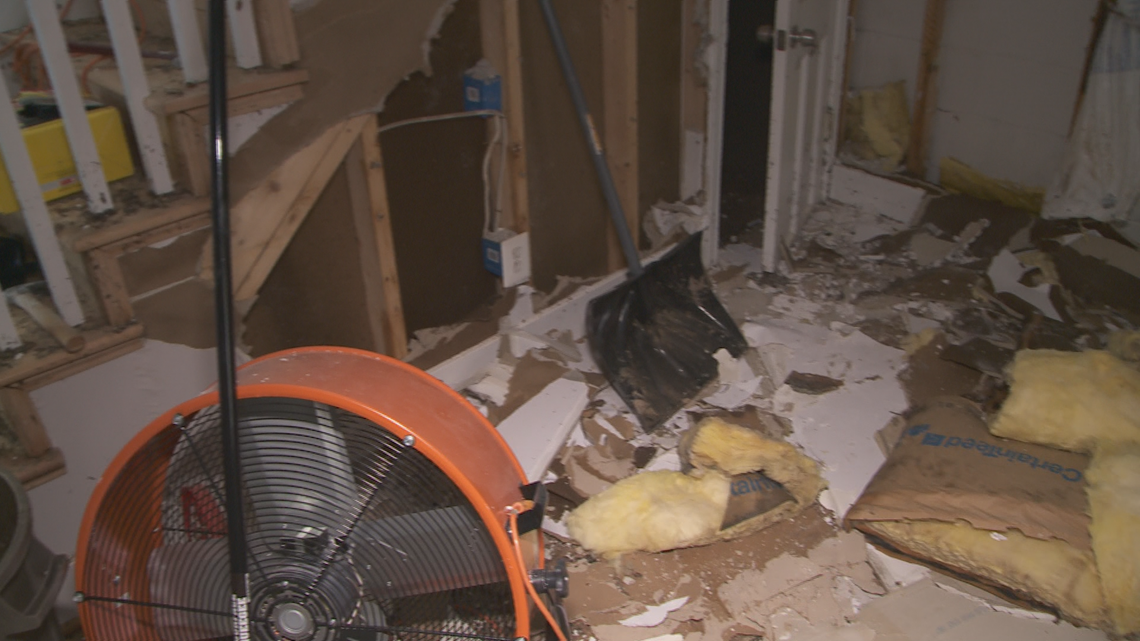 Virginia Department of Emergency Management and Arlington County clean up arrived Tuesday morning to access the damage.
The county issued the following statement on Wednesday:
"Arlington received over 3.5 inches of rain in less than an hour, one of the most extreme rain events for our area. The rainfall was even greater in localized areas of the County. We have prioritized issues and are working as quickly as possible to respond to requests. The DES Contact Center received over 150 phone calls and our emergency line received over 600 calls. We appreciate our resident's patience and understanding as we work to remove debris and repair damage to public facilities caused by the storm."
Still, some neighbors say the response time speaks volumes.
"What to do, its a really difficult question," Emir Rajic, whose son was sleeping in the basement at the time when the flood began, said. "This is not the first time that they've been coming through and not doing anything."
"Are we going to just rebuild it and again lose everything? What is going to happen?" Rajic said.