It's one of the most sacred promises our country makes - to take care of the families of the fallen.
More than 65,000 military spouses say they are feeling let down, after the benefits their loved ones earned before their deaths are being stripped away from their surviving families.
Two women, Kristy DiDimenico and Kathy Thorp are two of those military widows, and they are taking the fight to Capitol Hill.
The two widows are part of a special group of surviving military spouses across the United States. The Military Widows SBP-DIC Offset contingent has been fighting for more than 40 years to get what they say is rightfully theirs.
On an early, crisp Spring morning, Kristy DiDimenico and Kathy Thorp took their mission to legislators.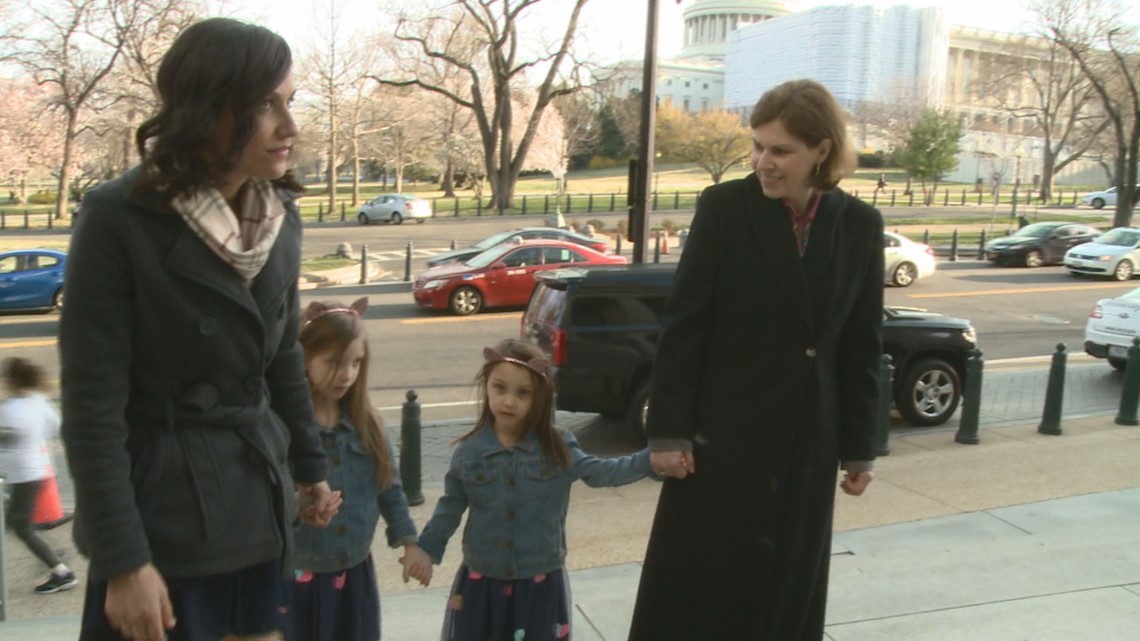 Thorp and DiDimenico were armed with information packets on Tuesday - and a hopeful attitude - to lobby members of Congress to give back benefits the Department of Veterans Affairs determined they are eligible to receive.
"I haven't had time to grieve. I haven't had time to relax," Kristy DiDimenico said. "I need to do it because I don't want other people to go through what I've gone through."
Those benefits are called the DIC or the "Dependency and Indemnity Compensation." It is a monthly $1,300 tax free benefit. It is paid to survivors of service members who die in the line of duty. Or, if their death is due to a service related injury or disease.
"It is very difficult for us. We've lost our husbands within the past year or so, but, we feel very passionate that we need to make this change," Thorp said.
Their first stop is the office of Rep. C.A. Dutch Ruppersburger, Md.-D.
It mandates the deduction of that $1,300 DIC compensation from a spouse's Survivor Benefit Pension, the SBP. It's an annuity military members pay into with their own money.
According to the Military Officers Association of America that costs survivors about $12,000 a year.
"It is a cost of close to $7 billion but in my opinion, you know, we have to look at cost. But, we owe military families the help and the respect we need to give them when they lose their loved ones," Ruppersburger said. "And, this is a situation that only military widows are being hurt by a program that doesn't allow them to have two types of life insurance."
Thorp and DiDimenico's game plan is to meet with as many lawmakers as time allows to help push them to the finish line. Even if means meeting with some members of Congress who are not aware of their struggle to change this survivor's benefit.
"We were able to teach him things he didn't know," said Kristy after speaking with Rep. Andy Harris, Md.-R.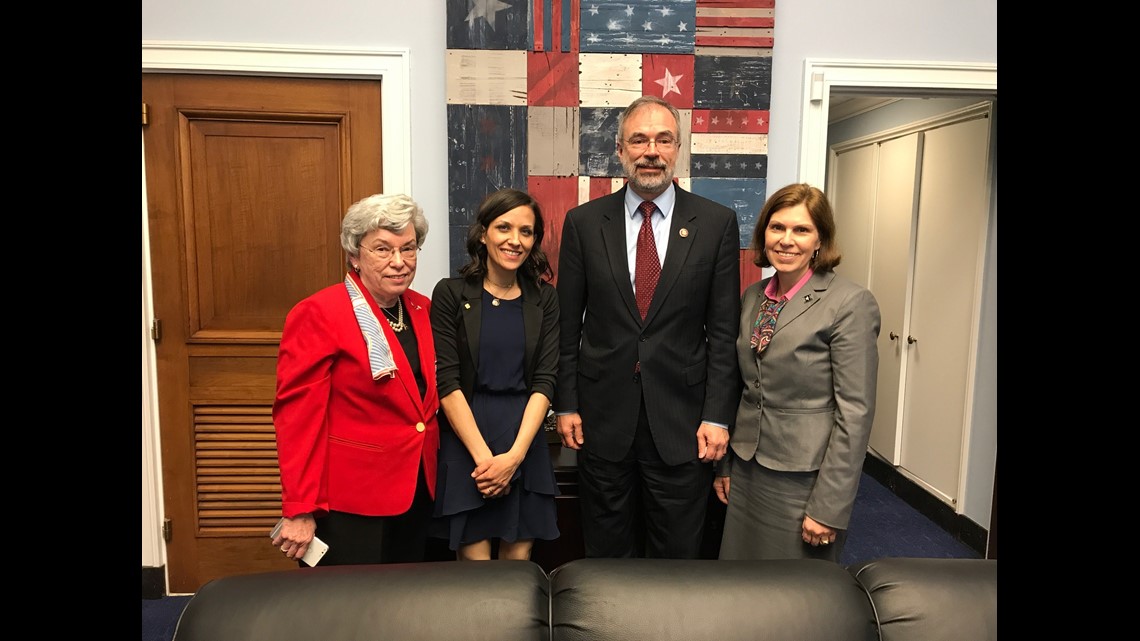 "The more of us military widows come in and talk to our congressmen, I think, that's the best thing we can do to get more and more people to cosign," Thorp said.
The military widows are not giving up until Congress passes a permanent fix and all of the surviving spouses receive their full benefits.