WASHINGTON — An Arkansas man came to the U.S. Capitol Building armed and ready for a fight, prosecutors told a jury Tuesday during opening statements in the trial of Richard "Bigo" Barnett.
Barnett, of Gravette, faces eight counts charging him with carrying a dangerous weapon – a stun gun walking stick – when he entered the Capitol on Jan. 6. In addition to several misdemeanors, Barnett is accused of felony counts of obstruction of an official proceeding and civil disorder, and prosecutors are seeking felony enhancements for entering the building with what they've described as a "950,000 volt stun gun."
Although Barnett is not accused of assaulting anyone on Jan. 6, prosecutors used their opening statements to describe what they claimed was his preparation for and proximity to the violence of the day. On Jan. 3, 2021, they said, Barnett posted a video to Facebook showing himself demonstrating how to use the stun gun. On Jan. 5, the night before the riot, he gave a similar demonstration to patrons at the hotel bar where he stayed while in D.C. And in the weeks before traveling 1,000 miles from his home in Arkansas, prosecutors said, Barnett posted multiple times about his willingness to "fight" to prevent President Joe Biden from taking office.
"My country will not be socialist as long as I am alive to fight," Barnett wrote in one Facebook post on Dec. 21, 2020.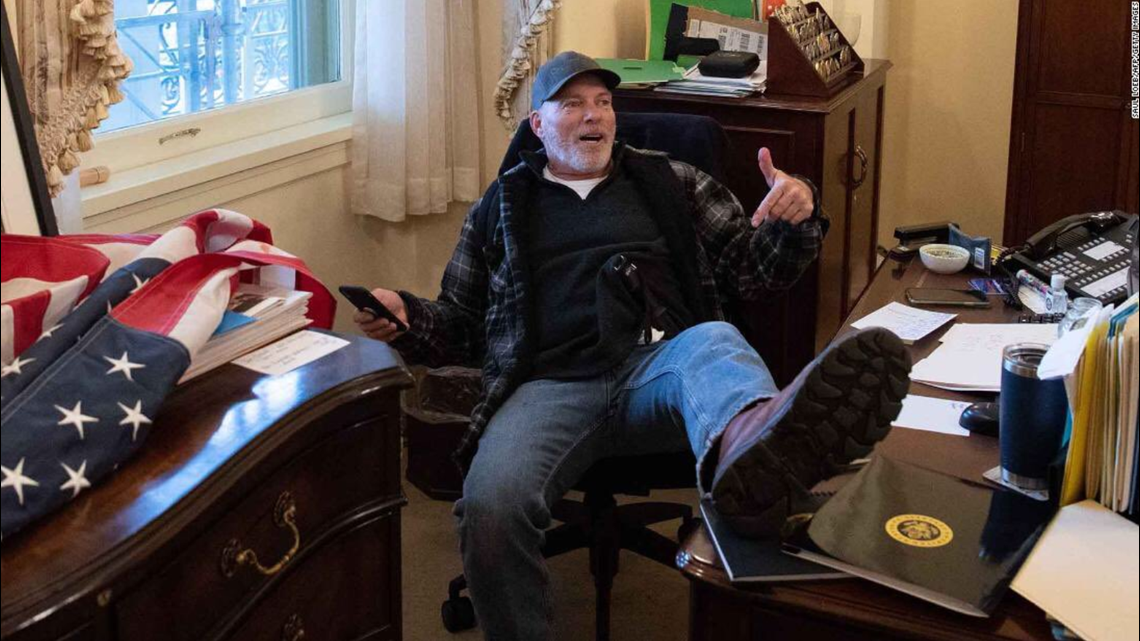 Barnett has claimed he came to the Capitol intending to peacefully protest and was pushed inside by the force of the crowd. Once there, he made his way to former Speaker of the House Nancy Pelosi's (D-CA) office, where he was photographed in a now-viral image with his feet up on a desk belonging to her former operations director, Emily Berret. While in the office, Barnett left a note which he later described in a video recorded outside of the Capitol.
"Nancy, Bigo was here you biatch," Barnett said he wrote, although he has since disputed the nature of the word he wrote at the end.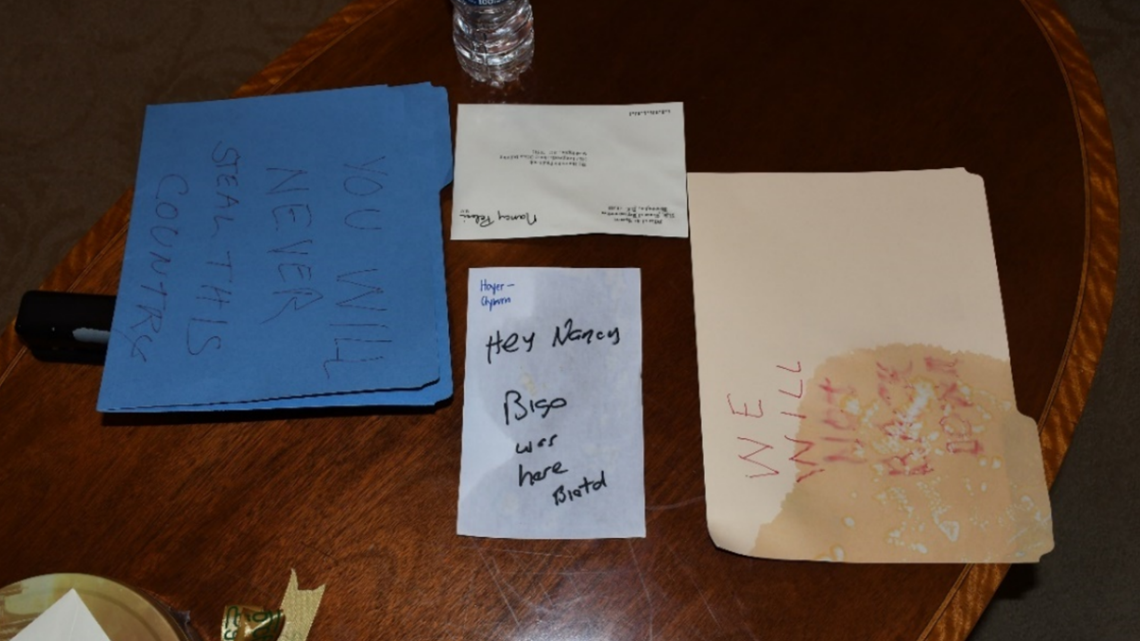 Barnett has denied any wrongdoing and has framed the government's decision in late December to seek an indictment on an eighth count of civil disorder in the case as "vindictive prosecution." U.S. District Judge Christopher Cooper, who is presiding over the trial, denied a motion by Barnett's attorneys to dismiss or sever the charge.
Barnett is being represented by attorneys Joseph McBride, Jonathan Gross, Carolyn Stewart and Bradford Geyer. His defense did not give an opening statement Tuesday – deciding instead to reserve their remarks to the jury until the government has rested its case. The trial was anticipated to last approximately a week. After opening statements Tuesday, the government called Berret – the former Pelosi staffer who now works for House Minority Leader Hakeem Jeffries (D-NY) – as its first witness.
We're tracking all of the arrests, charges and investigations into the January 6 assault on the Capitol. Sign up for our Capitol Breach Newsletter here so that you never miss an update.