Hector Perez has crossed the U.S.-Mexico border twice. The first time, he was in his mother's womb as she journeyed from Guatemala, through Mexico and finally to the U.S. Fifteen years later, Perez crossed again — virtually.
After removing his shoes and slipping on a virtual reality mask and bulky headphones, his mother's experience became his own. But while she ventured thousands of miles over many days, Perez instead walked around a repurposed church in Washington, D.C. for six and a half minutes.
It was all part of CARNE y ARENA, translated to "flesh and sand," the virtual reality brainchild of Academy Award-winning director Alejandro Iñárritu. Iñárritu, who is Mexican, used technology, film and physical effects, like sand and wind, to take visitors on their own border-crossing journey.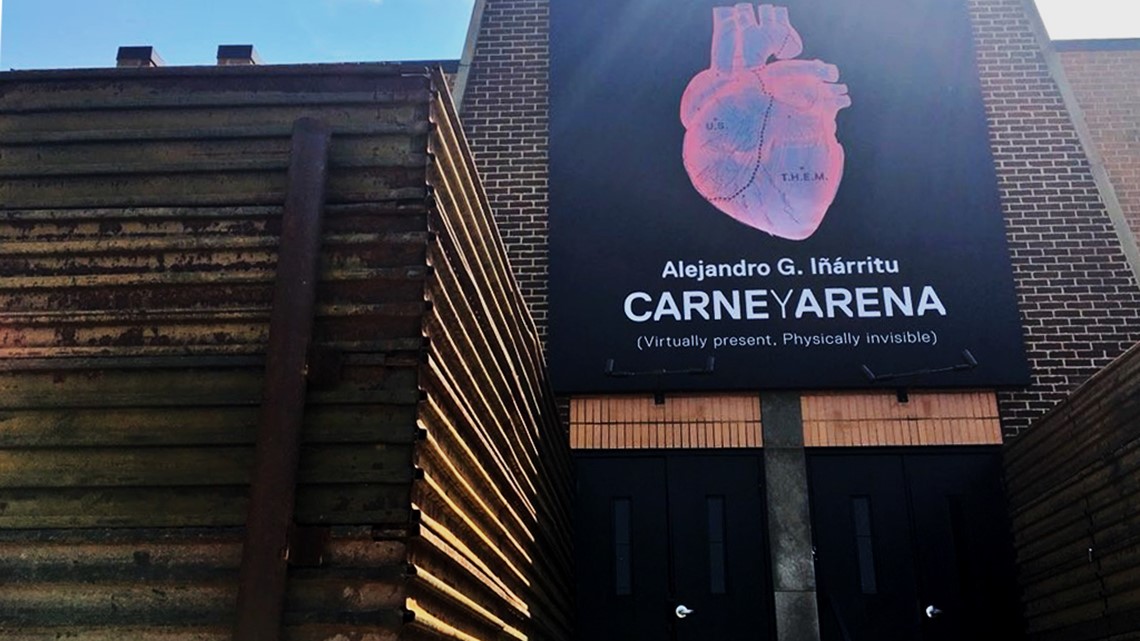 "It just shows… it's not easy crossing the border," said Perez. "There are consequences on the way: either death or you live."
The experience is broken into three parts. Visitors first wait in a cold detention center. A sign on the wall, in Spanish and English, tells them to remove their shoes. After an alarm sounds, they proceed into a dark room with floors covered in sand. Wearing VR goggles, they become immersed in Iñárritu's desert world.
Visitors are completely alone in the installation room, but they do not cross the border unaccompanied. They are joined by a group of holographic migrants. To create CARNE y ARENA, Iñárritu worked with immigrants who reenacted their own border-crossing experiences, not actors.
When a border patrol helicopter starts circling overhead, the migrants shout for everyone to "hide" and "get down." Some visitors immediately drop to their hands and knees; others watch from the periphery, said Kristin Guiter, the installation's local spokesperson.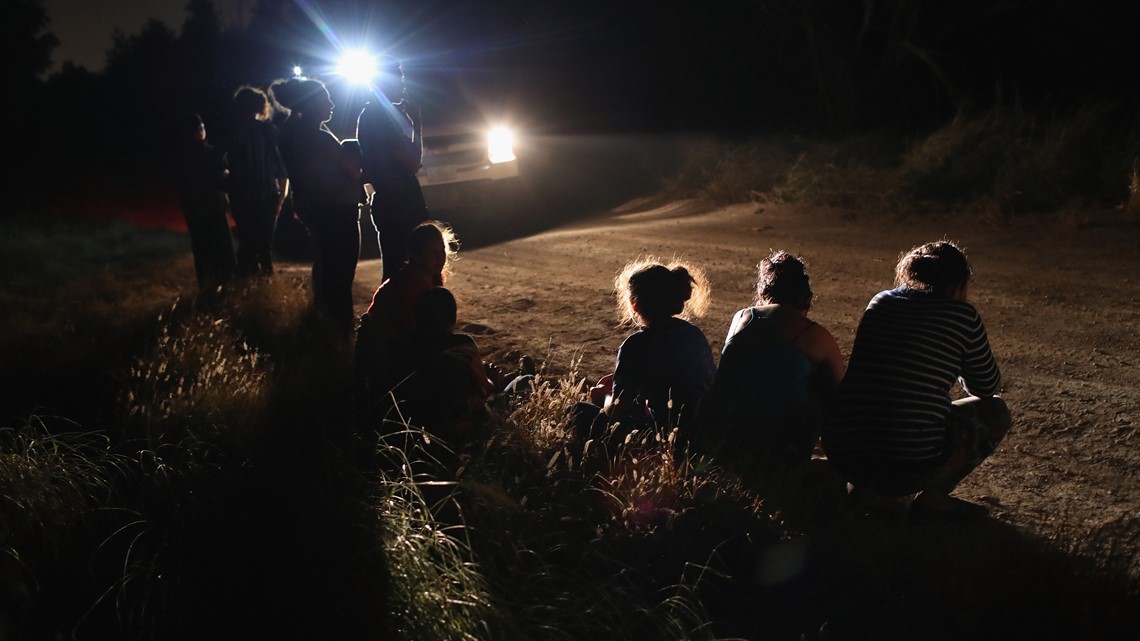 As the scene unfolds, visitors experience moments reminiscent of the emotionally-charged viral images of families being detained at the border: A border patrol officer questions a child about their parents. A migrant woman cradles a sleeping baby. Holding their hands high above their heads, the men are separated from the women and children.
"In a way it gets you to understand, better than anything else, the reality of these people," said Iñárritu during a discussion at The Phillips Collection, an art museum in D.C.
When the experience is complete, a photo gallery shows the real stories of the immigrants who participated in the project, as well as a border patrol agent who was haunted by what he saw on the job.
Their parents crossed the border. CARNE y ARENA let these first-generation Americans experience it
For children of immigrants who actually crossed the border, like Perez, it was more than just an experience. It was a way to understand their parents.
Growing up, Kelly Blanco, 16, listened to her parents share stories about leaving El Salvador and crossing the border. They told her they sacrificed everything to move to the U.S. and crossed without water or food. But she didn't completely comprehend how hard it was until she experienced CARNE y ARENA.
"I'll never really understand, but I feel now I know more of how it looks and how it feels being there," said Blanco. "It's definitely something different than just hearing them tell me."
After going through the experience, Perez said he just wanted to hug and cry with his parents, who fled to the U.S. from Guatemala.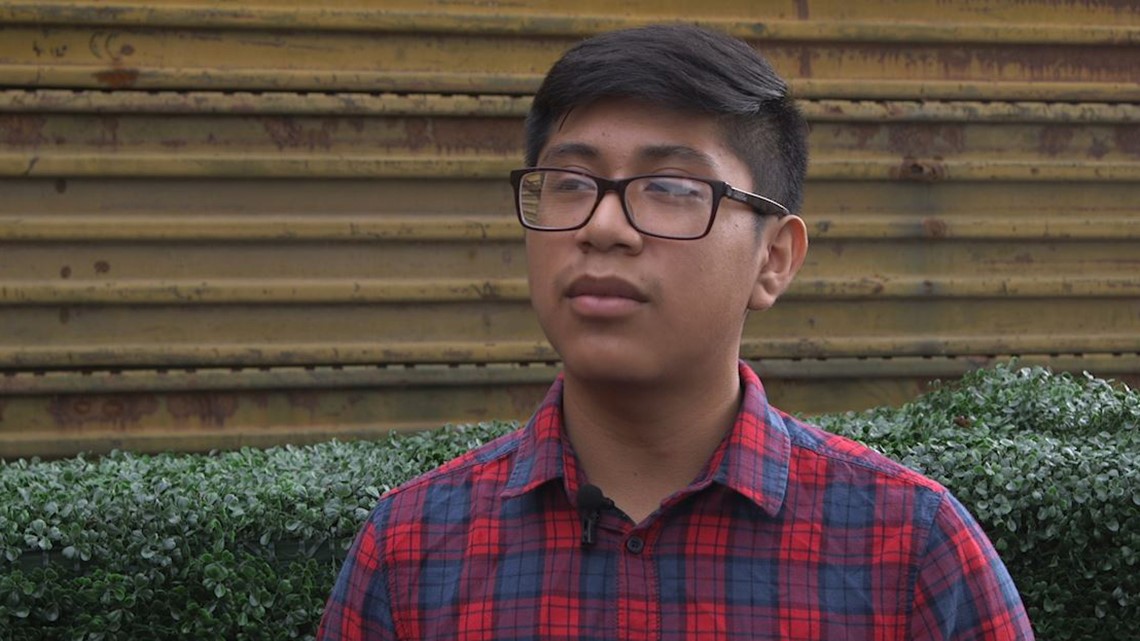 "[I will] tell them I love them because if it wasn't for them, I wouldn't be here," said Perez.
Director Iñárritu says the installation isn't political
In the middle of an impassioned national debate on immigration, the exhibit seems rife with political implications. But that's not necessarily what Iñárritu, who won a special Academy Award for the work, intended.
He began working on the VR film years ago, well before President Donald Trump announced his campaign. Though Iñárritu acknowledged it's impossible to create art devoid of social implications, he maintains the film was never meant to be political. CARNE y ARENA's ultimate purpose, he said, was to allow visitors to experience "walking in the immigrants' feet."
"Art is a brand of politics, no matter if you want it to or not. Whatever you do has a statement. But I have created this piece not thinking in politics, because then I would not have served the piece, I will not have served what I wanted to say, " he said.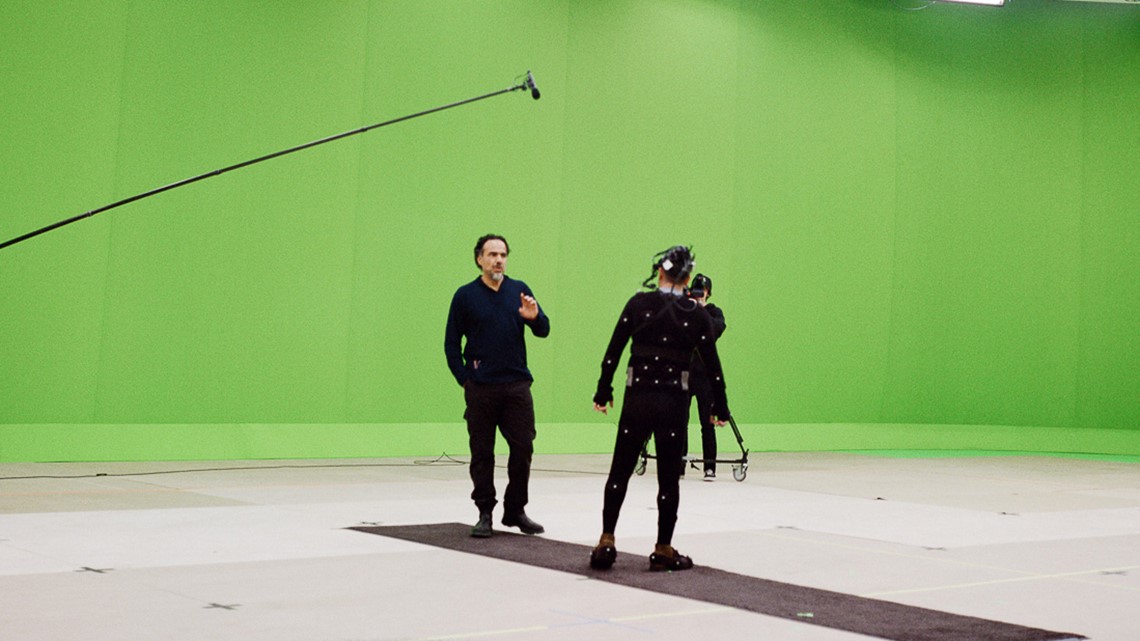 To Iñárritu, the simple binaries of our polarized political landscape flatten the human stories and complex emotion he aimed to capture.
Iñárritu didn't have a specific audience in mind when he created the piece. CARNE y ARENA is for children of immigrants, activists and voters from all political parties. He even invited President Donald Trump and congressional representatives to experience it for themselves.
"I want this to be not about who is right and who is wrong, and for you to be thinking that I am manipulating you. No," Iñárritu said.
"I don't believe in nationalities. I believe in human beings."