A reporter with the Capital Gazette tweeted his account of what happened Thursday afternoon when a gunman opened fire at the newspaper's office in Annapolis, Md.
Five people died and several others were injured in the shooting, according to officials. A suspect is in custody.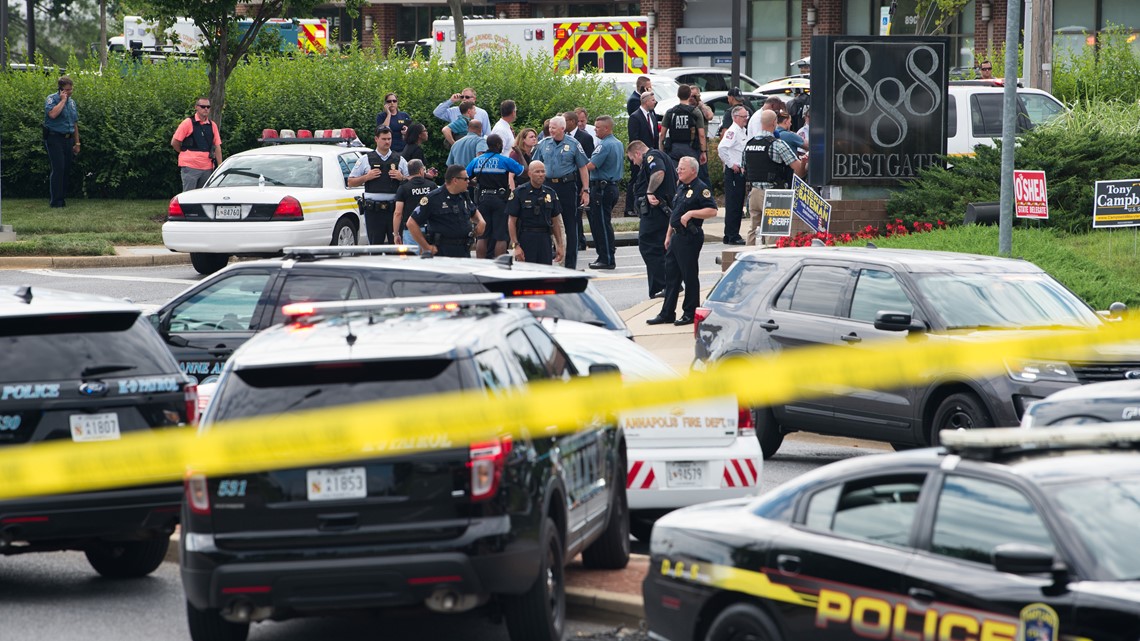 According to Davis, a single gunman shot through the glass door to the newspaper's office and fired at multiple employees.
"Can't say much more and don't want to declare anyone dead," he wrote.
He described hiding under his desk and hearing gunfire.
"There is nothing more terrifying than hearing multiple people get shot while you're under your desk and then hear the gunman reload," Davis wrote in another tweet.
In a later interview, Davis said it "was like a war zone" inside and said it was a situation that would be "hard to describe for a while."
"I'm a police reporter. I write about this stuff - not necessarily to this extent, but shootings and death - all the time," he described. "But as much as I'm going to try to articulate how traumatizing it is to be hiding under your desk, you don't know until you're there and you feel helpless."
Davis said he and others were still hiding when the shooter stopped firing.
Authorities said law enforcement were on scene within 60 seconds of the first report.