LEESBURG, Va. — Editor's Note: This story contains an image of the burn as seen in the lawsuit, and it may be disturbing to some readers.
The Loudoun County inmate who recently filed a lawsuit against the Loudoun County Sheriff's Office over a hot shower incident last year has been transferred to a different facility, according to family and county officials.
Sheriff Mike Chapman said per the request of his attorney, Richard Piland was moved to Western Virginia Regional Jail in Salem, Virginia on Wednesday. The facility is more than three hours away from Leesburg where Piland was jailed for more than two years for a sexual assault case.
However, attorney Jonathan Halperin told WUSA9 the family was unaware and surprised since they requested to move Piland to a mental health facility instead.
Piland has been removed from the Loudoun County Adult Detention Center where he claimed in a $7 million lawsuit that a deputy "maliciously and sadistically" harmed him by placing him under an extremely hot shower in February 2022.
The civil lawsuit, recently filed in the United States District Court for the Eastern District of Virginia, sues the deputy and Sheriff Chapman. It said because of how scalding the water was, he suffered first and second degree burns and blisters to his arm.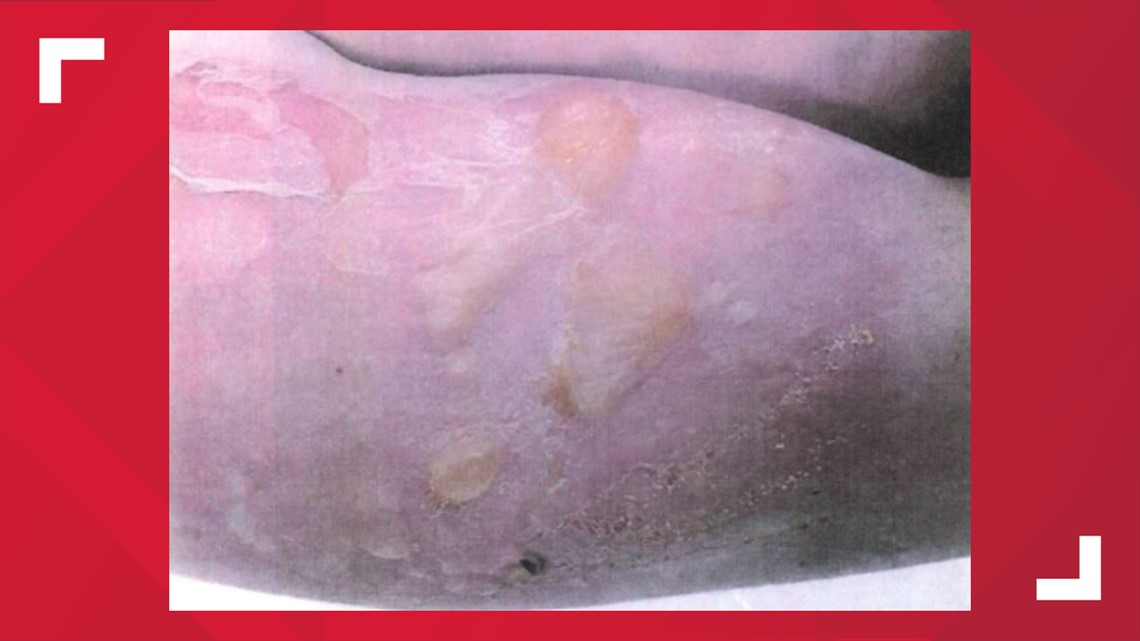 Chapman claimed his deputies were unaware the shower, which has a cold and hot button that automatically stays on for 30 seconds, had a mechanical system regulating the water temperature failure. He said due to the valve issue, temperatures exceeded the 110-degree maximum.
"Our deputies had no idea that there was any kind of issue with the water there," Chapman said. "There was nothing intentionally done by our deputies. Our deputies had no access to turn the water off once it's on."
When asked if valves should have been periodically been checked, Chapman replied, "That's something you have to check General Services on. I really don't know. We assume that these things are working properly and functioning properly and, in this case, it was not."
WUSA9 reached out to the General Services department for comment but as of publication had not heard back. However, officials say the problem with the valve was fixed soon after the incident.
READ: The full lawsuit below
In bodycam footage shared by Halperin, deputies tried to move Piland from his cell after he reportedly covered his window with toothpaste. When he refused orders to bring his hands out through the slot to be handcuffed, deputies dropped pepper spray in his cell.
Once Piland complied, he was strapped to a chair and taken to the shower to wash off the spray, after he allegedly resisted going to a different shower.
Once he was positioned, a deputy could be heard saying, "I'm not really sure which one is which, so good luck at ya."
The lawsuit said as Piland was fully restrained, he struggled to move his chair a few inches away from the water.
"No, please, no!" he could be heard yelling. "I get it! I get it!"
The lawsuit alleges the deputy in question further taunted Piland by saying, "Do you want to come out?"
The sheriff described Piland as being a violent inmate, who allegedly assaulted multiple deputies and a nurse during his time at the jail. Piland's father says his son suffers from mental health issues sparked by the incarceration, lack of medication and mistreatment.
"It's definitely a retaliation," Richard Piland II said. "The lawsuit is letting everyone know we're not going to tolerate this."
Piland II claims other people have reached out claiming there were complaints and other inmates being hurt, an allegation the sheriff denies.