ARLINGTON, Va. — A Virginia man went through 20 years of so-called "conversion therapy" trying to NOT be gay. It put Robert Rigby's life in chaos.
"I knew I was attracted to other boys when I was ten or 11 (years old) but I thought all boys were attracted to boy and we were just pretending to like girls," Rigby said. "Because in church and Boy Scouts, they taught that homosexuality was bad."
Rigby, 55, worked for Fairfax County Public Schools teaching math and Latin. He is proudly gay after spending two decades trying to be straight, starting when he was in high school.
"I talked to my pediatrician about it and he said, 'there's treatment for that,'" said Rigby.
In college at Dartmouth in the 1980s, he dated a girl while secretly dating a boy. But the turmoil of trying to be something he wasn't, led to his first suicide attempt-- which landed him in a psychiatric hospital.
"In the hospital, and afterwards, the medical community steered me to what was called reparative therapy," said Rigby. Reparative therapy is also called conversion therapy.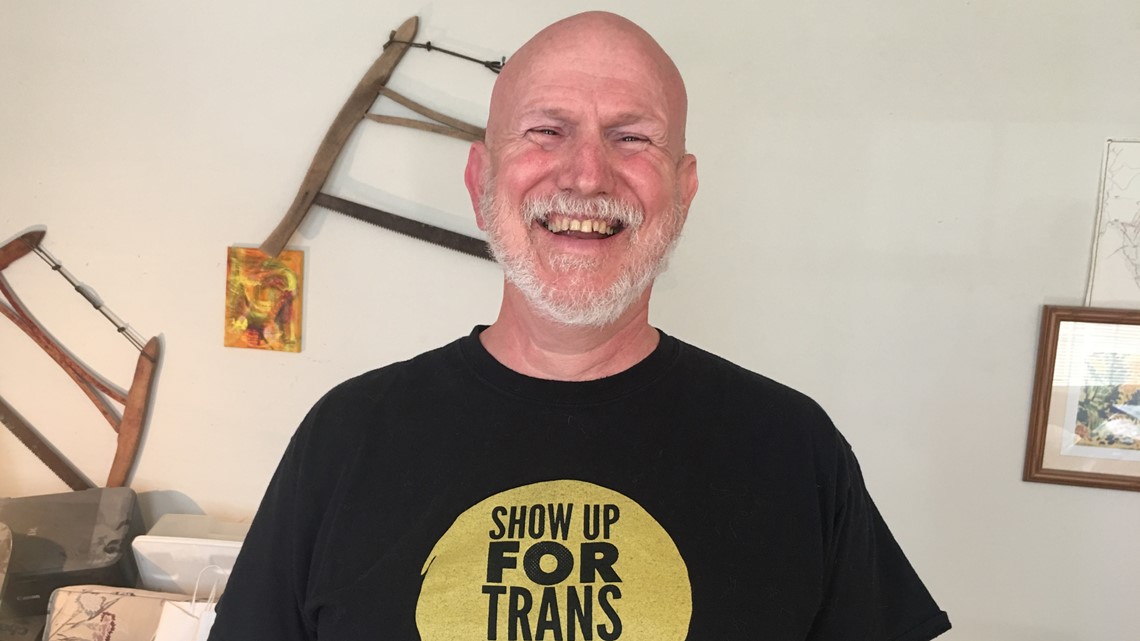 Conversion therapy is depicted in the 2018 film "Boy Erased." It's based on a true story about the son of a Baptist minister who is outed as gay to his parents. He's then is pressured into going to a conversation program. While there, he comes into conflict, and then begins a journey to accepting his true self.
For Rigby, that journey took 19 years.
"I did therapy groups, I did individual therapy, I had electro-convulsive (shock) therapy." He said he was given shock therapy 75 times.
"The whole thing was destructive to my life. It led to chaos, it led to my difficulty keeping a job," Rigby recalled. "It led to all sorts of mental repercussions. It was destructive and debilitating."
Finally, when Rigby was 34-years-old, it was a Baptist minister who had a revelation after working with him for six months.
"He sat me down and he said, 'Robert, we've talked about this and you've changed my opinion...I've come to the conclusion that God made you the way you are. And God loves you the way you are,'" recalled Rigby.
It was a seminal moment in Rigby's life.
"If God doesn't like that about you how can he love you? And he told me that God loved me," he said."It was eye opening and incredibly scary."
Rigby said it terrified him, because his long-held secret would have to come out.
No one in his family knew he was gay. They didn't realize the cause of depression and other mental health problems was that fact that he was trying to be someone he wasn't.
Below, a doctor explains the damaging impact these kinds of treatments can have on people.
All of the major medical associations, including the American Psychiatric, Psychological and Medical, oppose any psychiatric treatment such as "reparative" or "conversation" therapy.
"Conversion therapy often includes unethical techniques including electric shock, deprivation of food and liquid, chemically inure nausea and masturbation," The American Medical Association says These practices may increase suicidal behaviors and cause significant psychological distress, anxiety, lowered self-esteem, internalized homophobia, self-blame, intrusive imagery and sexual dysfunction."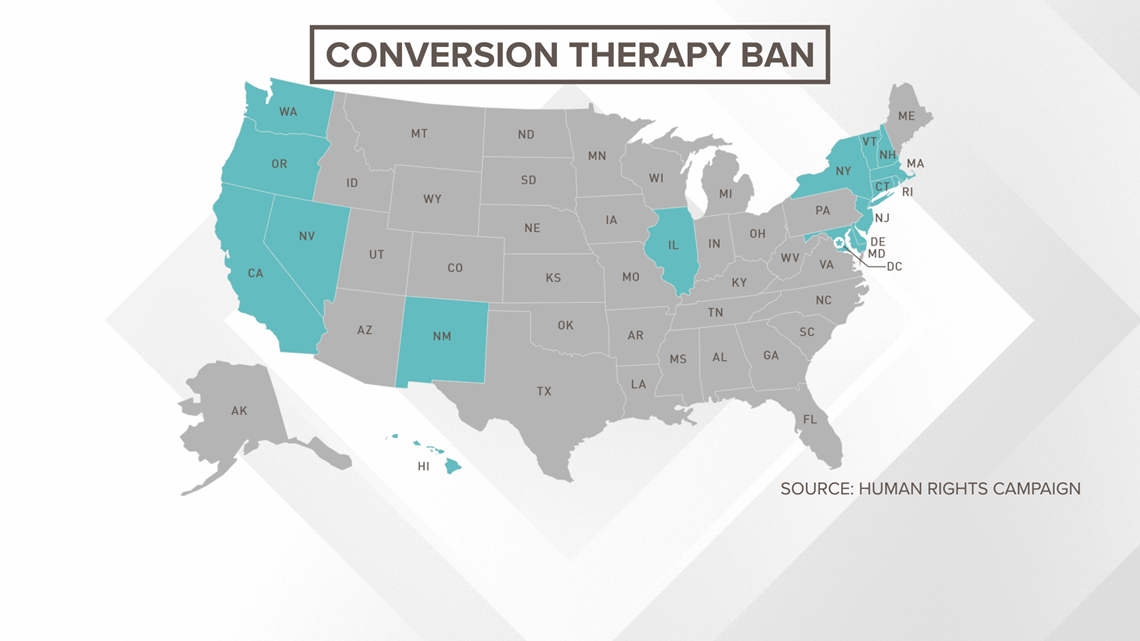 It is banned in D.C. and 16 states including Maryland. Virginia's legislature has failed to pass a similar ban. But in April, the Virginia Board of Psychology issued guidance stating the conversion therapy should be considered a violation of standard practices.
Rigby said he's proof that so-called reparative or conversation therapy can't change who you are.
"You know, I said to someone once, If I could give an arm to be straight, I'd give you my arm," he said. "No one would take my arm. Thank God. I need my arms."
Rigby is president of the organization FCPS Pride, a support group for LGBTQ community for Fairfax County Public School Employees. He wanted to tell his story publicly for the first time to help LGBTQ young people who might be hearing those same harmful messages that he did.
Below is a full, extended interview with Rigby.