WASHINGTON — They've guarded travelers for generations, since Union Station opened more than a century ago.
Above the magnificent Main Hall, 36 statues of Roman Legionnaires are now coming face-to-face with dedicated preservation workers. Their mission: to give the soldiers their first cleaning in three decades.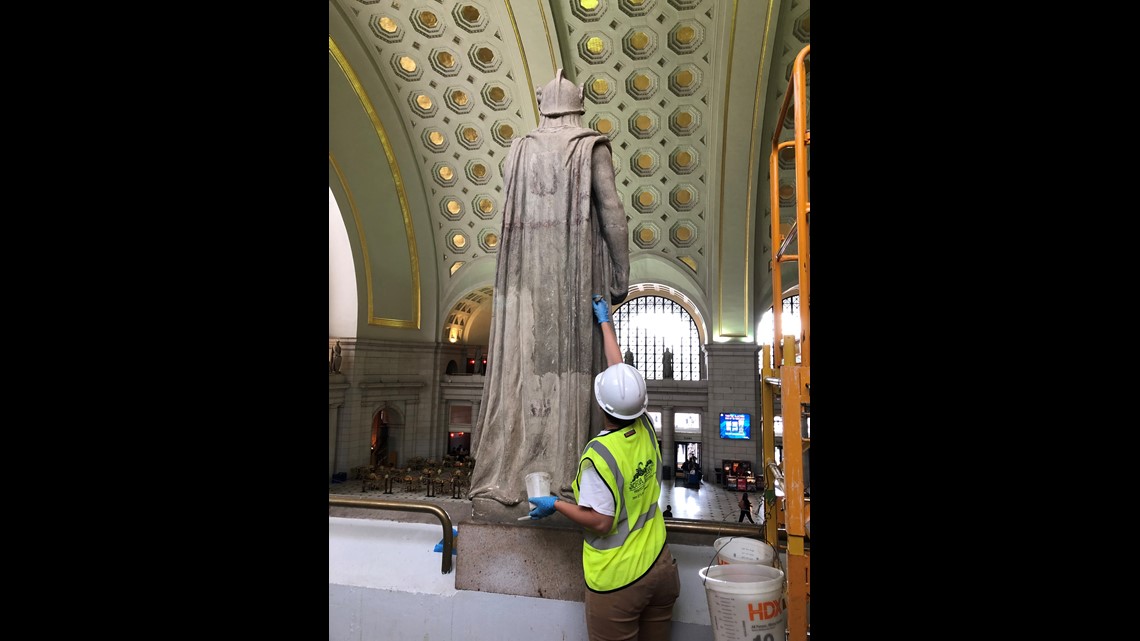 "This is the busiest building in Washington, D.C., so as you can imagine, they collect a bit of dust and grime," Beverley Swaim-Staley, president and CEO of the Union Station Redevelopment Corp, said. "We've enjoyed this building for 100 years, and we are continuing to preserve this building so that its visitors and people who use can continue to enjoy it for at least the next century as well."