Twenty one years ago on March 2, a brilliant and beautiful Johns Hopkins University grad student disappeared on Route 29 near Culpeper. Virginia State Police found her body two months later. But they've never found her killer.
Investigators say they are still looking for the Rt. 29 Stalker, who tried to stop twenty or more women along the highway and ultimately kidnapped and murdered Alicia Showalter Reynolds.
"Talented, kind, gentle soul," said her mother, Sadie Showalter, her voice breaking. Alicia's family and friends are remembering her on the anniversary. "Uncles, aunts and cousins who all loved her and are missing her today," said Showalter.
Alicia was 25, driving to Charlottesville from graduate school in Baltimore. State Police suspect her killer flagged her down with a ruse: that there were sparks flying under her car.
Twenty or more women came forward and described a white guy about six feet tall who tried the same trick on them.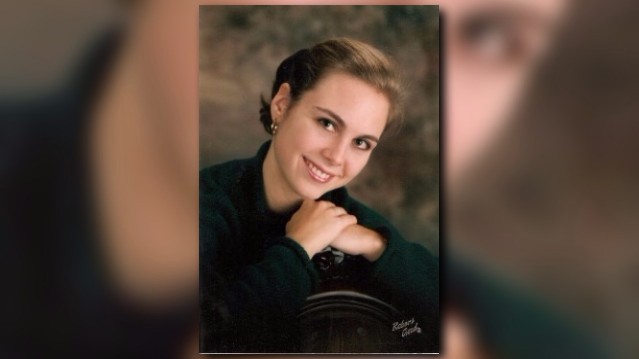 Two months after she disappeared, a local noticed vultures, and found Alicia's body in a desolate field.
"It had to be someone who knew the area," said a neighbor at the time.
The Showalters have long suspected Richard Marc Evanitz, the serial killer who murdered Kristin and Katie Lisk, 15 and 12, and Sophia Silva, 16.
"You usually don't have two serial killers around the same area around the same time," said Sadie Showalter.
"The only other possibility is an unidentified suspect," said Alicia's father, Harley Showalter.
The family is desperate enough for answers to plead directly with their daughter's killer.
"My message would be, 'Why hide? You've been hidden long enough,'" said Harley Showalter.
Virginia State Police said on Wednesday that this is still an active case. Investigators are still actively pursuing Alicia's killer. And they say they remain hopeful that they'll solve her murder.
The family is hoping the anniversary jars someone's memory. If you have anything at all you think might help, you can call the Virginia State Police, Bureau of Criminal Investigation at 888-300-0156. Or by email at bci-culpeper@vsp.virginia.gov.