ROCKVILLE, Md. — Almost all of Montgomery County's liquor stores are losing money, according to a new analysis of financial data by county council staff.
Liquor drinkers in the county have long complained about the monopoly on liquor stores, but tolerated them because they thought they were bringing in millions of dollars for schools, roads, and firefighters.
But it turns out that right now the stores are losing about $5 million a year, according to the report.
Montgomery County has a unusual liquor distribution system. Every bottle of wine, every can of beer, and every liter of liquor has to come out of a county-owned warehouse, unless it's produced locally.
Beer and wine stores and restaurants all have to buy their supply from the warehouse. Private stores can sell beer and wine, but if you want a bottle of tequila, or any other liquor, you have to go to one of the 25 county-owned liquor stores.
Those county-owned stores, according to the analysis, are losing money. The warehouse, on the other hand, made about $34 million last year.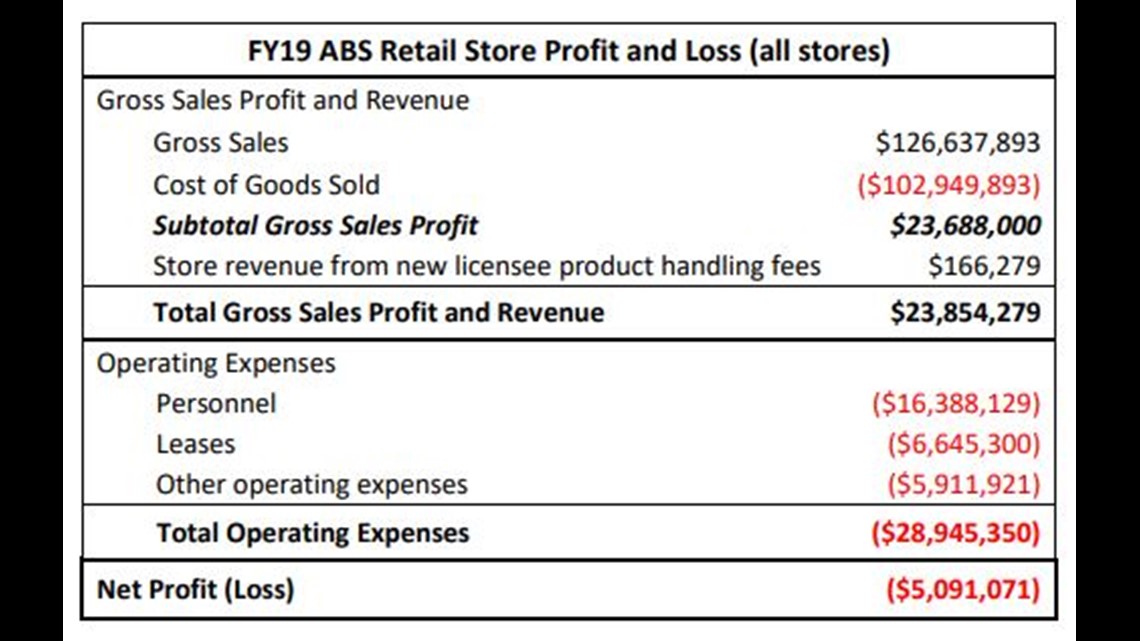 "I was shocked to find that almost all of the stores lose money," At-Large Councilmember Hans Riemer said in a letter to constituents.
Councilmembers Sidney Katz, Evan Glass, Craig Rice, Tom Hucker, and Riemer have asked County Executive Marc Elrich to explain why the county liquor stores are losing money, and come up with a plan to fix the problem.
"At this juncture, the most financially advantageous approach would be to retain the warehouse but close the stores and allow private stores to sell spirits," Riemer said in his letter to county residents.
The director of the county's Alcohol Beverage Services slammed Riemer in stark terms, saying his office came up with a five year plan more than a year ago to turn the stores around and actually make millions with them.
"We have an ill-informed councilmember who has got a politically motivated campaign that's taking something purely out of context because he as a councilmember should have been smart enough to know that a plan had already been put in place almost a year ago that addresses each of the components of the loss," Alcohol Beverage Service Director Robert Dorfman said.
Dorfman said the county has already cut the stores' losses by $2-million a year, and hopes they'll turn a $5-million dollar profit within a few years.
He said Riemer was needlessly panicking employees who work at the stores. "Mr. Riemer, by putting out all this stuff to the press, is causing those employees, hard-working, good, county employees, that he supposedly represents, obviously he's not doing it very well, obviously he doesn't care much, those employees are getting calls from customers and family members asking them whether they're going to have jobs," Dorfman said.
"He didn't discover this, it was in our report," Barry Hudson, a spokesman for the county executive, said.
Hudson said Riemer has missed the point. "Stores shouldn't close because they're not profitable... We should be figuring out what we can do to make them more profitable," Hudson said.
Closing the stores and licensing private liquor sales would require the Maryland General Assembly to change state law. But Riemer argues that Montgomery County could instead close the stores and contract with private companies to sell liquor to residents.