ARLINGTON, Va. — Accomplished Ultrarunner Mike Wardian braved the 96-degree heat Saturday to accomplish a childhood dream of running around the Beltway.
Wardian said he started the trail at 1:30 a.m. and completed 89.9 miles around--not actually on--the Beltway in 17 hours and 54 minutes.
For a runner who's done more than 300 marathons and 100 Ultramarathons, the distance wasn't the biggest challenge. It was the heat.
"I usually recover pretty quick and don't get myself that far spent, but I was pretty done," said Wardian.
He said he had thought about doing the run many times when he was sitting in traffic on the Beltway, thinking he could run faster than his car was moving.
"Growing up here in D.C., you always hear about the Beltway," he said. "I think it's something that kind of draws us all together as a community, like everyone knows what it is and what it represents, so the opportunity to circumnavigate that and get a feel for what those different communities are like…for me, it was an opportunity to kind of explore where I live and then see if I could do it."
As Wardian prepared by running more than 1300 miles so far this year, his friend Phil Hargis mapped out the route for him and then drove his truck along the path Saturday for portable pit stops.
"It was just really incredible to see him do it in person for that long of a time under just a truly unique running experience," said Hargis.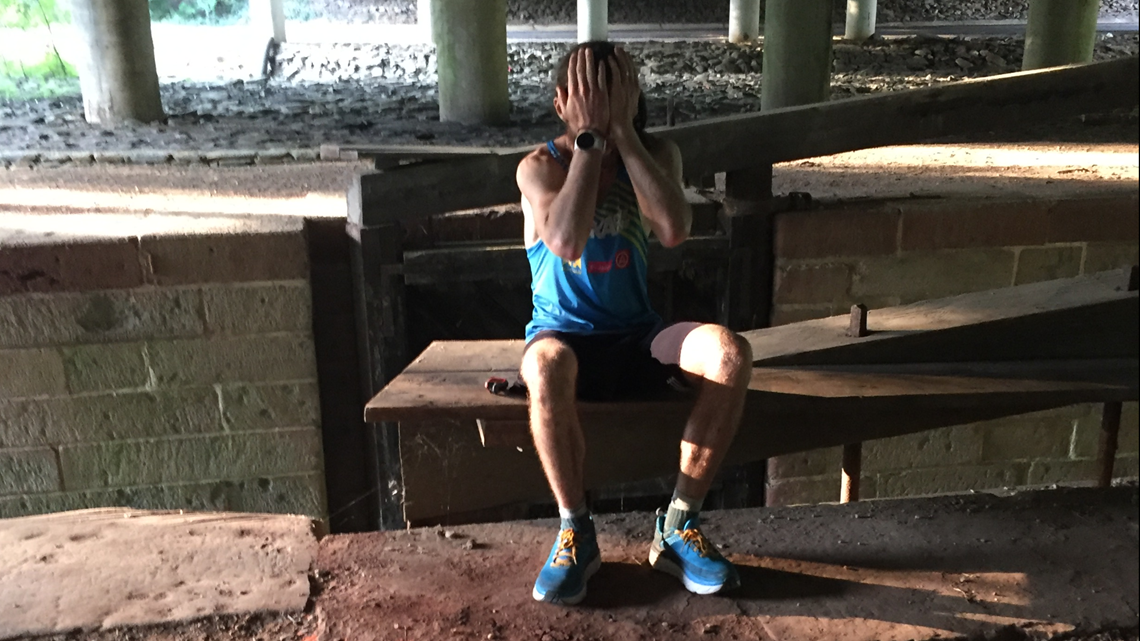 Some other runners kept Wardian company for 10-20 mile stretches, which he says sometimes was the only thing keeping him going.
"You definitely have moments of euphoria where you feel great and nothing can stop you, and five minutes later, you feel like death," he said. "And as you get experience, you know that no matter how good or bad it is, it will probably pass, and I think that's kind of an analogy for life in a lot of ways. There's going to be good times and bad times…and if you're determined and set on your course, you'll get to where you're going."
He said he is already planning a few runs in Rehoboth this weekend and has a 10k coming up in Maryland.
Wardian tweeted throughout Saturday's run, so you can look back on his progress with this thread.