COLLEGE PARK, Md. — COLLEGE PARK, Md. -- The University of Maryland community is grief-stricken.
Three of the five journalists murdered at the Capital Gazette had connections to the Phillip Merrill College of Journalism. Rob Hiaasen was an adjunct faculty member. John McNamara and Gerald Fischman were both graduates.
Hiaasen just completed his first semester of teaching at Maryland. Teresa Johnson was one of his students. She posted on Facebook, "Professor Hiaasen was like a journalism Dad. He had jokes and was wholesome and warm."
Her heartbreaking post continued, "He believed in me so much. He believed in everyone so much."
PHOTOS: Community mourns victims of Capital Gazette shooting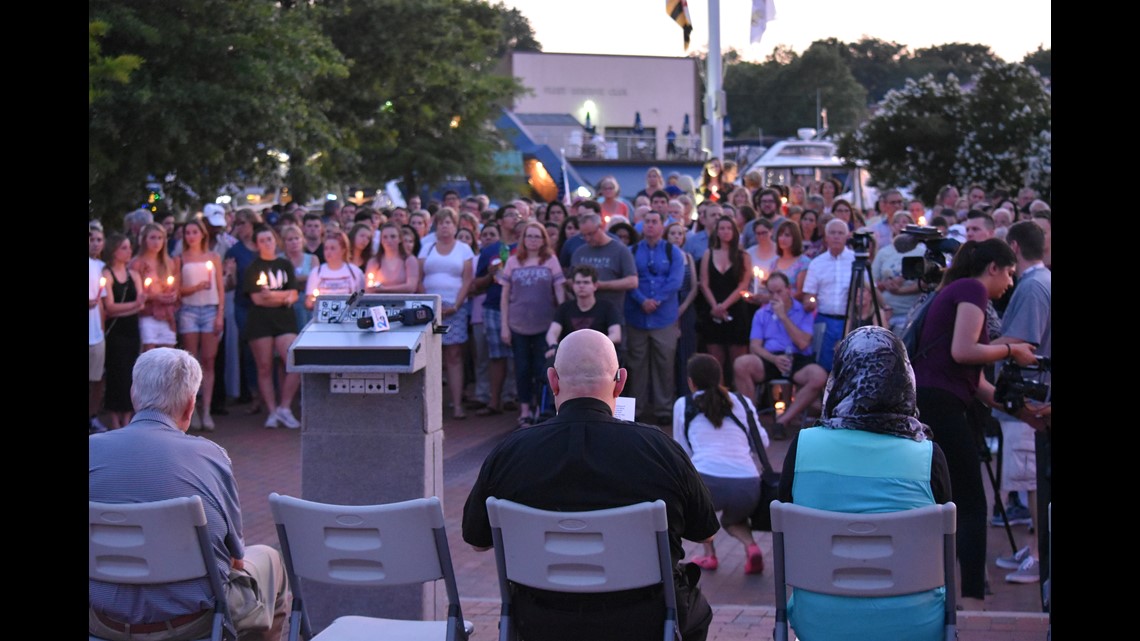 In a quiet library at the University's Knight Hall, we met the woman who poured out her emotions on the social media platform.
She explained, "I don't really experience people dying that I know and that I love and that I appreciate. I don't know, I was crying so much yesterday. When I get that degree, it will be because of him."
Dean of the Phillip Merrill College of Journalism Lucy Dalglish and her colleagues watched the nightmare unfold on television.
RELATED: The Annapolis shooting victims
"My gut reaction was they need to go somewhere. They have a newspaper to put out," Dean Dalglish recalled. "So I thought how do I get the word to them that for the summer, I have an empty newsroom in downtown Annapolis?"
She texted her friend and colleague, Rob Hiaasen.
"I thought, he'll get back to me. And he didn't," she said.
Two of the other slain journalists were Maryland graduates. John McNamara was a member of the Class of 1983.
"John McNamara was very, very well known at the University of Maryland as a sports journalist," said Dalglish. "He was known to be an incredible Terps sports nut. But he was also very good to our interns and our young reporters."
Gerald Fischman graduated in 1979. Dean Dalglish shared the recollections of one of his Maryland professors.
RELATED: Police: We weren't 'negligent' in not charging Capital Gazette shooter over 2013 threats
"His grammar and punctuation were always perfect. Very, very quiet but with a dry sense of humor," she said. "People in the newsroom would be talking and joking around. He wouldn't say anything and then out of the blue there would be this one very dry one-liner that everyone would go, wow that was funny."
Three journalists and mentors. They'll be remembered more for how they lived than how they died.
"Without them, their friends and neighbors wouldn't have the information they needed to conduct themselves in a democratic society. They were core members of the bedrock of this country," she said.