ANNAPOLIS, Md. — CORRECTION: An earlier version of this story incorrectly said that Andrea Chamblee was invited by Gov. Hogan to the State of the State address. Chamblee attended the State of the Union address Tuesday as the guest of Sen. Chris Van Hollen.
Governor Larry Hogan introduced a wide variety of legislative efforts in Wednesday's State of the State address in Annapolis, including a handful of initiatives aimed at tighter gun control in Maryland.
Maryland already has some of the strictest gun laws in the country. But, you can still legally buy a rifle or a shotgun from an unlicensed seller, and never go through a background check.
"Every issue I have talked about here today, and all of the bills you will be considering over the next 61 days, are important and worthy of debate and discussion," Hogan said in his speech."But none of them are nearly as important as addressing the out-of-control violent crime, the shootings, and murders that are destroying Baltimore City."
Some of those violent crimes and shootings included a two-year-old boy who was shot in the stomach while riding in the car with his family last October, as well as the 73-year-old grandmother caught in gang crossfire last month, Hogan stated.
"More than 1,000 people were shot on the streets of Baltimore City last year," Hogan elaborated. "348 people were killed. Another 60 people have been shot, and 23 people killed, just in the 29 days since this legislative session began."
In an effort to help curb those grim numbers in Maryland -- which he called an urgent crisis -- Hogan highlighted various gun reform movements in his address:
The Violent Firearm Offenders Act aims to increase the penalties for those who illegally possess and commit crimes with guns, including convicted gang members.
Repeat Firearms Offenders Act of 2019, which will increase the minimum sentence to ten years for repeat offenders who use a gun to commit a violent crime
Judicial Transparency Act of 2019, which will require the Maryland State Commission on Criminal Sentencing Policy to publish detailed, judge-by-judge information on the actual sentences that are handed down for violent crimes across the state.
"I'm a big believer in the power of prayer. And yes, we do need prayers, but prayers are not enough," Hogan said in the address Wednesday. "We are also going to need you to take action to get these shooters off our streets."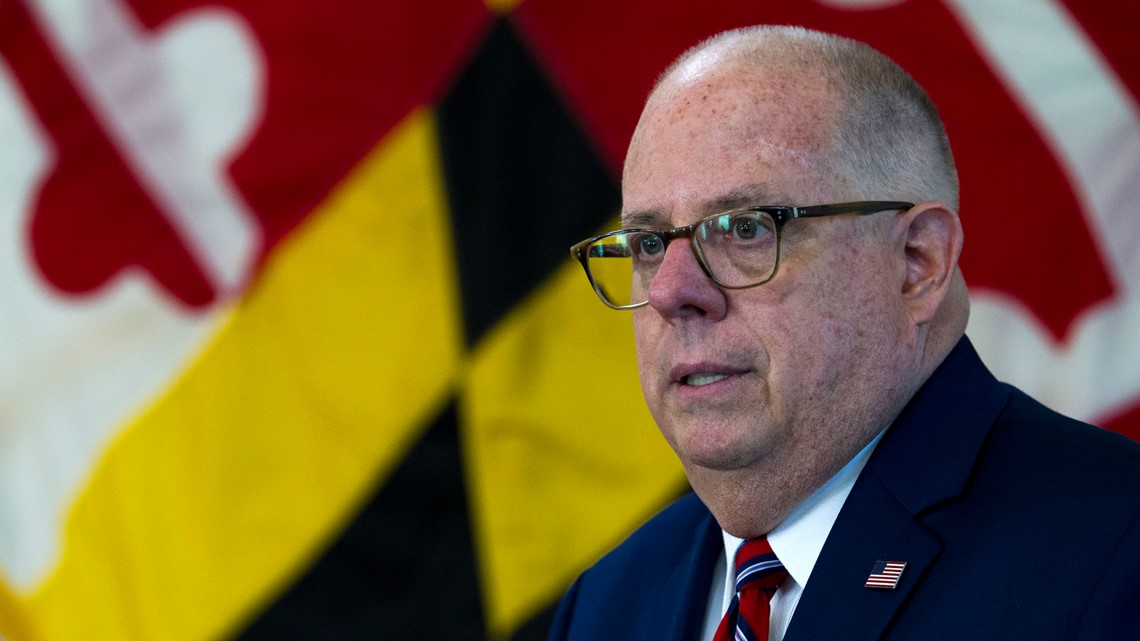 Andrea Chamblee, a staunch activist for Maryland gun reform and the widow of Capital Gazette reporter John McNamara, has been pushing Maryland lawmakers to close what she calls a loophole in the state's background check laws. In order to legally buy an assault-style rifle or a handgun in Maryland, you have to pass a background check -- but to buy a rifle or a shotgun from a friend, a fellow hunter, or any private seller, no background check is required.
"I'm not here to save my husband," Chamblee said to Maryland delegates in January. "I'm here to save the next person where a dangerous person gets easy access to a long gun to murder his family, or his co-workers, or himself."