Police arrested a man suspected of shooting and killing his 18-year-old girlfriend inside a Fort Washington home back in April.
Jamal Speaks, 19, is facing murder charges in the death of Saniyah Floyd, 18, of Capitol Heights.
Police said they responded to the home on April 7 at about 10:30 p.m. in the 13000 block of Buchanan Drive. Officers found the victim, Floyd, suffering from a single gunshot wound.
She was pronounced dead at the scene, police said.
"Initially, responding officers and detectives were advised by witnesses that the victim accidentally shot herself," police wrote in a release Friday afternoon. "An autopsy revealed that her wound could not have been self-inflicted, and the medical examiner ruled her death a homicide."
Police said their investigation showed Speaks illegally purchased the gun and had been "playing" with it throughout the day. They said that night, he had fired it one time, hitting Floyd.
"Speaks then placed the gun in the victim's hand to make it appear as if she had shot herself," police said. "He has admitted his involvement in this incident."
Detectives presented the evidence to a Prince George's County court commissioner and Speaks was charged with first degree murder, second degree murder, assault and weapons charges. Police said he is in the custody of the Department of Corrections without bond.
"There's been no evidence discovered at this time that Speaks intended to kill her," Christina Cotterman said late Friday, a Prince George's County police spokeswoman.
She said the PGPD investigation has ended and the case is now in the hand of the state attorneys.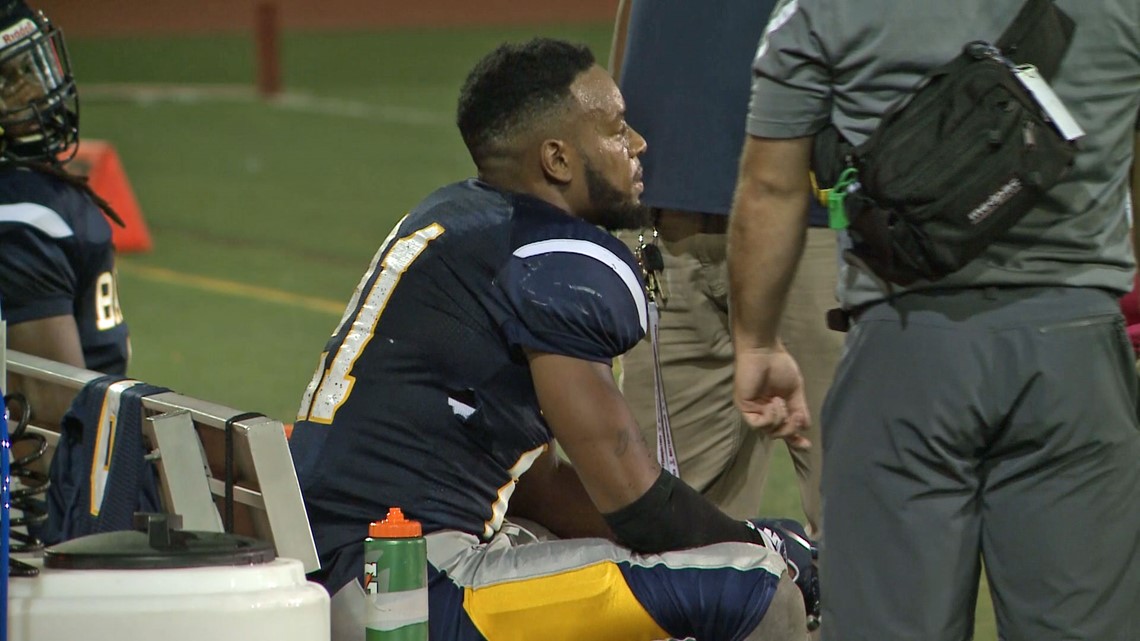 Last year, Speaks made national headlines - including WUSA9 - when he was denied a chance to play football in front of college recruiters over "lingering residency concerns." Speaks said he was homeless at the time.
He and his godmother appealed to the State Athletic Association and after his paperwork checked out, he was cleared to play.
An obituary for Floyd said she graduated from Central High School. She left behind a fraternal twin sister as well as several other siblings.
Anyone with information is asked to call 301-772-4925. If you want to stay anonymous, you can call Crime Solvers at 1-866-411-TIPS or click here.