Democrats are alleging new voting issues in one of three razor close races to determine control of the Virginia House of Delegates.
Hundreds of voters were given the wrong ballots in the City of Fredericksburg, said Marc Elias, an attorney for the Joshua Cole campaign. At this point, Cole is losing to Republican Bob Thomas by 82 votes.
The ballots could be more than enough to swing the race.
In the City of Fredericksburg, three precincts are split, with voters at the same polling place voting in different House of Delegates' races.

In a letter to the State Board of Elections, Elias wrote that under Virginia law, two of those precincts should not have been split. He says 668 votes appear to have been cast improperly in House District 88, instead of in the close Cole-Thomas race in House District 28.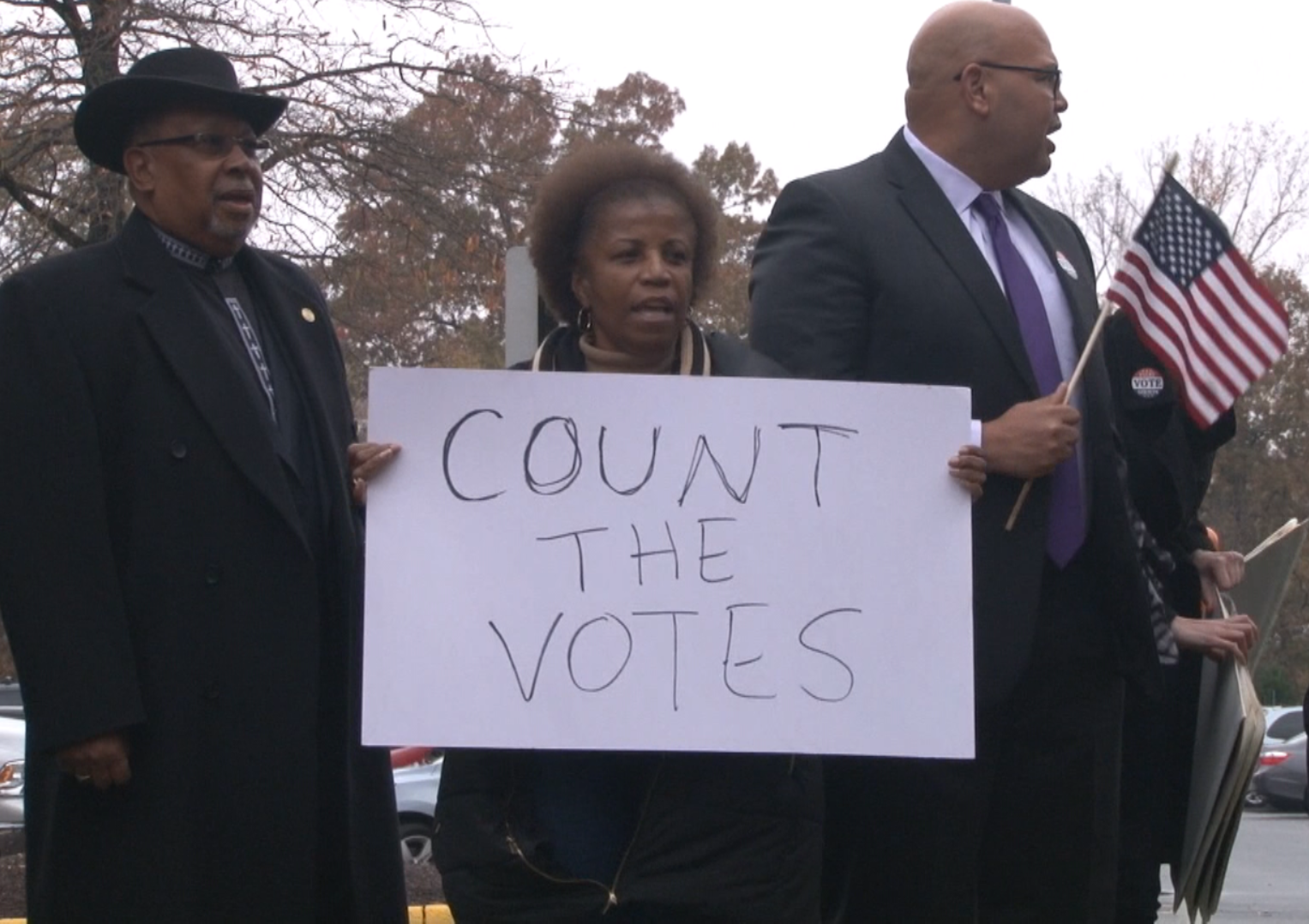 And Fredericksburg tends to skew far more liberal than the surrounding area.
"It appears 668 voters have been denied the right to vote in their district," said Elias. "It's not acceptable to have 668 voters disenfranchised."
Elias is asking the State Board not to certify a winner in House District 28 until the issue is resolved.

Cole's campaign is also suing in federal court in Alexandria, demanding that it count absentee ballots that arrived at the offices of the Stafford County Registrar on the day after the election, but may have arrived at its post office box on Tuesday, before the polls closed. A lawyer for the NAACP said those ballots include an unknown number mailed in by U.S. troops stationed overseas.
Elias says either the Stafford County Registrar or the post office let those voters down.
"The voters have the right to have their votes counted, regardless of which piece of the government failed."
A spokesman for the Republicans in the House of Delegates says they are aware of the Democrats' complaints about the precincts in Fredericksburg and they're looking into it. But on the absentee and military ballots, Parker Slaybaugh says no one should get to pick and choose which late ballots to count.