WASHINGTON — A bullet ripped across a courtyard, pierced a 10-year-old girl's back, and tore through her heart.
The disturbing description is how the Medical Examiner's Office explained what happened to Makiyah Wilson before she died.
Makiyah had just returned from getting ice cream on July 16, 2018 around 7:00 p.m. on the warm summer evening.
People were outside socializing and children were playing outside of the homes on 53rd Street between Cloud Place and Clay Street in Northeast DC's Clay Terrace neighborhood.
"We just chilling. It was a regular day," Nyjhay Lewis, Makiyah's older sister, recalled.
Lewis said she took her sister to a neighborhood swimming pool earlier in the day.
"They came back from the pool. Kiyah had went out to the ice cream truck," Makiyah's mother, Donnetta Wilson, said.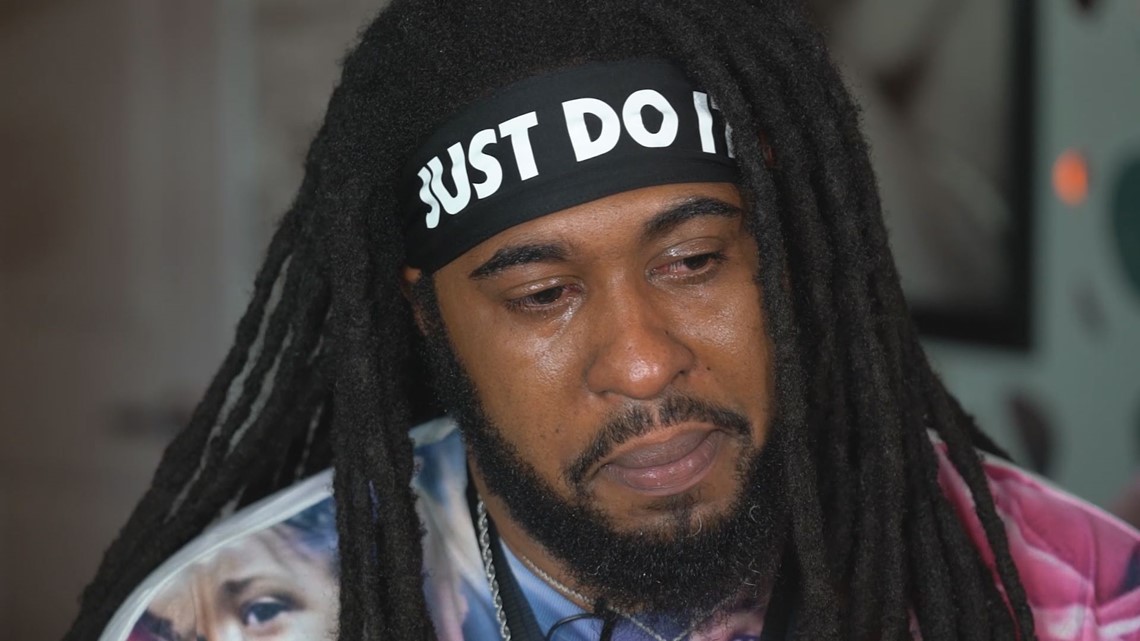 "She came outside. She sat in the front with me," Lewis described.
Lewis said Makiyah was sitting between her legs on the front step to their home.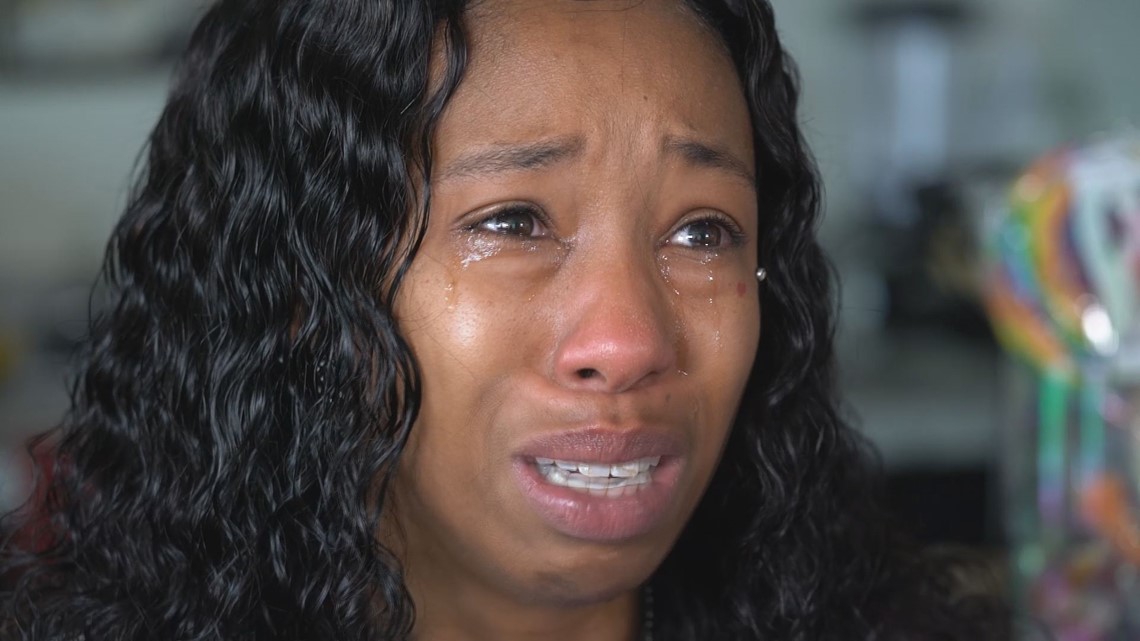 "I just seen a car coming, but I just – I knew it was something when I seen everybody face," Lewis watched a black car pull into the courtyard parking lot. "Everything just went down."
Four masked men jumped out of the black Infiniti and sprayed more than 70 gunshots into the crowd.
"70 rounds? That's not normal man. 70 rounds? It is something to be angry about," Michael Wilson, who is Makiyah's father, said.
The gunshots hit Makiyah and four adults, including Lewis.
"I was shot in my arm. The bullet that went through me. I went out and into my sister," Lewis described.
The bullet went into Makiyah's back and through her heart, according to court documents.
"Even when she went to the hospital, I said man my daughter got it. Everybody was calling me. I was like 'I don't want to hear that.' I just need her father. We just need to get there. Because I knew my baby had it," Donnetta told WUSA9 about the moments before her daughter was pronounced dead.
"When Donnetta called," Michael Wilson cried. "When Donnetta called me and she was trying to explain to me. I didn't want to hear than man."
Makiyah was a vibrant, outgoing little girl who recently celebrated her 10th birthday.
Her parents said she loved school and would have been heading to the 5th grade after the summer was over.
Makiyah was still deciding what she wanted to be when she grew up, but her family said she wanted to help people.
"Her biggest thing that I know out of her 10 years – she just was giving back. For her to be so young, that little girl wanted to look out for the world," Donnetta Wilson said.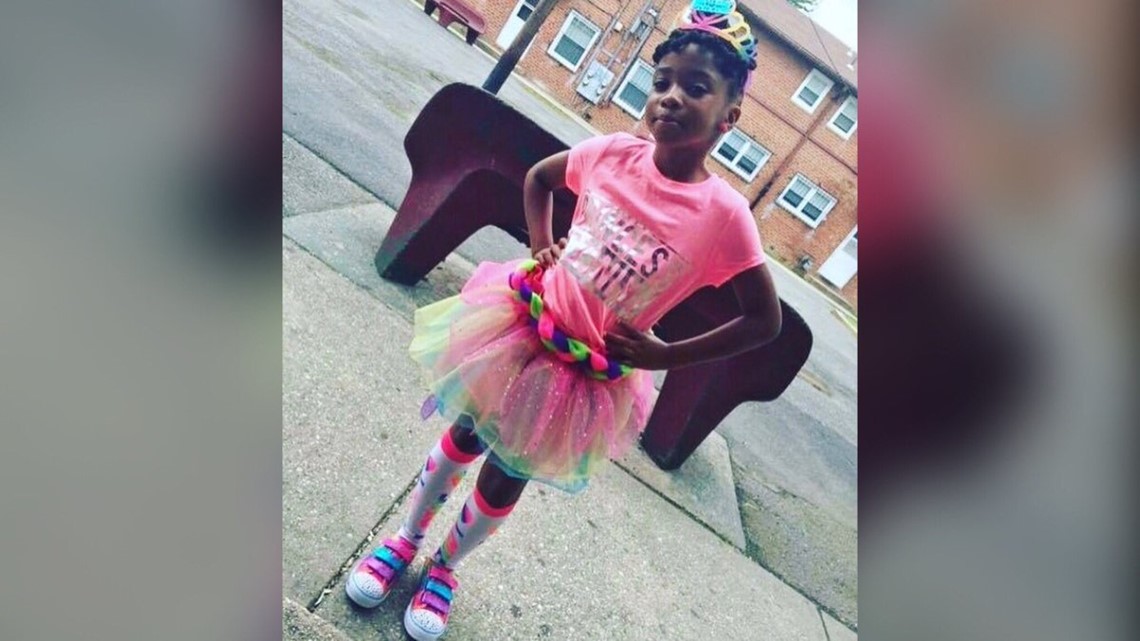 "I've always seen my daughter warm and smiling, but me seeing my daughter cold on a stretcher. That ain't fair. I still see that," Michael Wilson told WUSA9. "I felt a deep pain in my chest. I ain't want to hear that man. I couldn't understand. It just hurt."
The hurt Makiyah's family had was felt across the city with an initial outpouring of support, candlelight vigils, and peace rallies.
However, Donnetta and Michael Wilson said the support began to fade as time passed.
In the following days, police swarmed the area near the crime scene searching for clues, talking to neighbors, and looking for witnesses.
Police believed the shooting was over a neighborhood beef between the Wellington Park and Clay Terrace neighborhoods.
Makiyah was not the intended target.
Clay Terrace: How safe is the neighborhood?
Donnetta Wilson said her daughter was used to the violence in the neighborhood before her death.
"Around there, she'd tell you," she recalled. "The shots go off and she's like 'mom, get down."
Donnetta described the neighborhood where she was raising her family at the time as dangerous.
She recalled countless shootings, robberies, and other violent crimes happening near her home.
Donnetta Wilson claimed she complained to the DC Housing Authority (DCHA) about her safety concerns and tried to get her family out of the neighborhood, but nothing was ever done.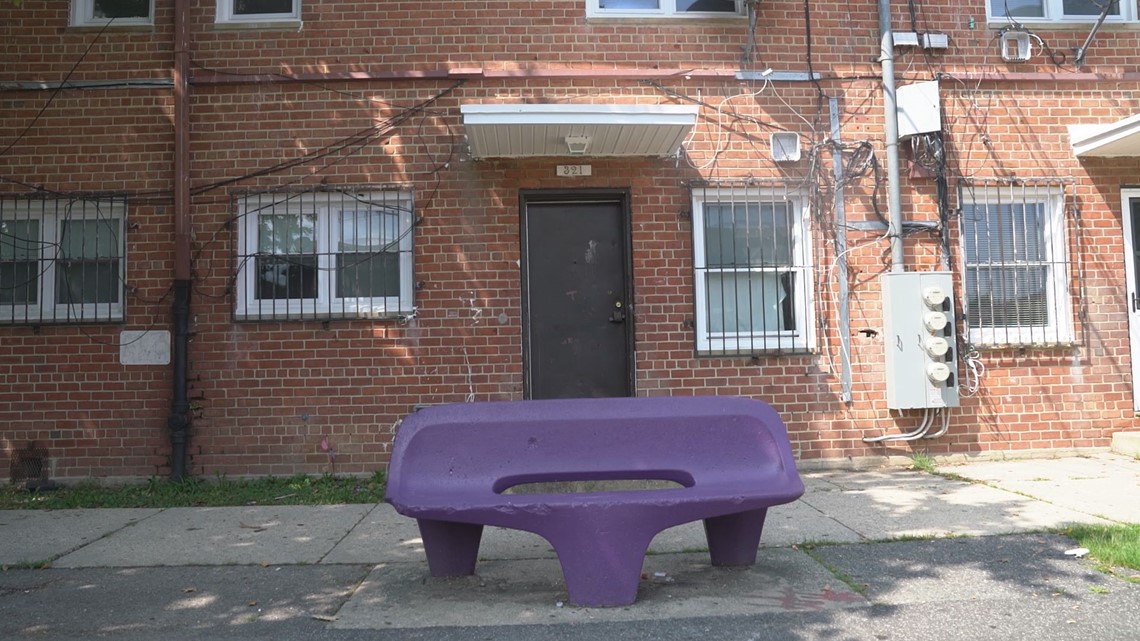 "You're not providing safety," Michael Wilson criticized the District's housing agency. "You're giving everybody this but you're not providing safety. You are not making sure your police officers are doing their jobs where there is actual crime being committed."
DCHA responded to the concerns after Makiyah's killing.
The agency said, in the past year, it's officers have taken steps to be more visible.
A spokesperson sent WUSA9 the following statement:
"DCHA police officers have been taking steps to increase their visibility in our communities. Over the past year, DCHA officers have been doing more targeted patrols by walking the communities, allowing them to have more face-to-face interactions with the people they serve and protect. This year, new trikes were introduced to enhance these efforts. Through enhanced community policing and an ongoing partnership with the Metropolitan Police Department, DCHA's Office of Public Safety hopes to continue seeing reductions in violent crimes.
In addition, the Richardson Dwellings community is participating in the DCHA Residential Police Officer Program which allows police officers from DCHA Police and Metropolitan Police Departments to reside on the site as an additional community policing component. These members are part of the community and provide real-time engagement with other residents and property management. An important function of this program is for the residential officer to provide mentoring to community youth and their families."
Some residents who live in the Clay Terrace neighborhood said the neighborhood seemed safer one year after Makiyah's death, but WUSA9 did some digging and the numbers from a DC Police crime database are concerning.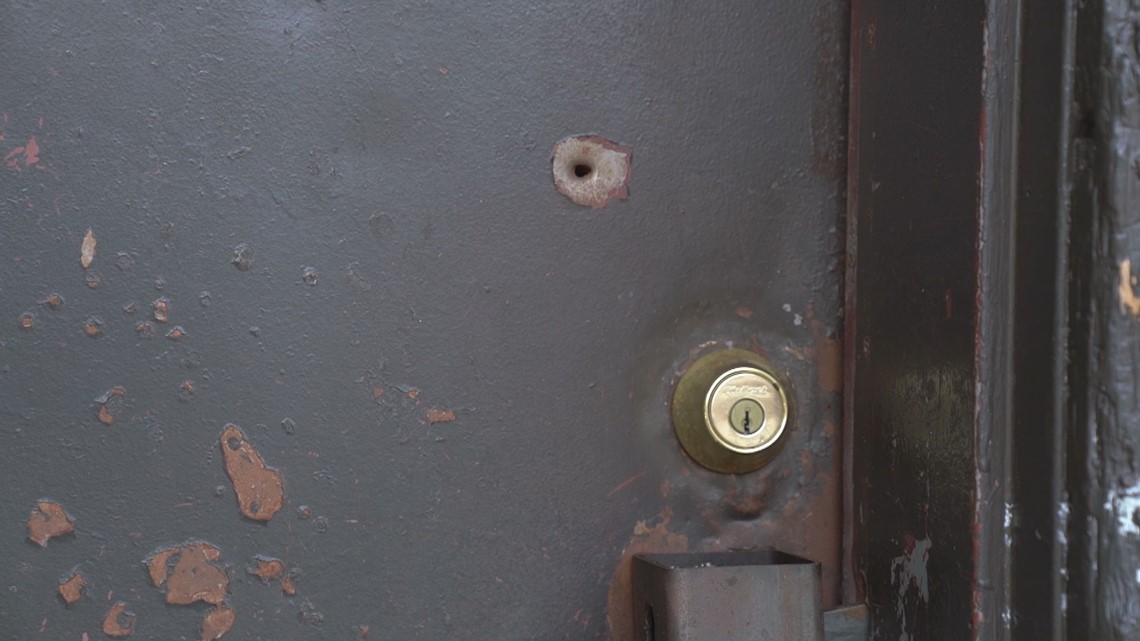 In 2018, there were a total of 48 reported violent crimes -- including 19 shootings and two homicides within one quarter mile from where Makiyah was killed.
So far in 2019, there have been a total of 41 violent crimes -- including 20 shootings and three homicides in the same quarter mile radius and the year still is not over.
"You should be able to be a child or be a person period and live in the neighborhood and be able to live because literally Makiyah was in her doorstep. She was literally in her doorstep," Donnetta Wilson said.
Murder. Conspiracy. Street Gangs.
On August 25, 2018 – 40 days after Makiyah was killed – police announced their first two suspects in the case as Qujuan Thomas and Quentin Michals.
There seemed to be a new break in the case or new arrest nearly every month following Makiyah's murder.
In May 2018, a total of 11 people were indicted by a grand jury.
The indictment revealed new details about the case.
Detectives believed the suspects, who are alleged members of the Wellington Park street gang, were involved in illegal activities, including selling drugs.
Persecutors identified the four shooters seen in the surveillance video as Qujuan Thomas, Gregory Taylor, Antonio Murchison, and his brother Isaiah Murchison.
Mark Price is believed to have been driving the car used in the shooting.
The five men and the remaining suspects a facing a range of charges, including first-degree murder, conspiracy, aiding and abetting, and participating in a street gang.
Darrise Jeffers, who is accused of helping to plan the attack, and 17-year-old Marquell Cobbs, who police believe helped to secure the weapons, were released from jail before the trial.
The decision to release Jeffers under high-intensity supervision and Cobbs to his parents came after a ruling from the DC Court of Appeals.
The panel of judges decided that to keep a murder or attempted murder suspect locked up until trail, a judge needed to determine it is "more likely than not" the individual would be found guilty.
In Jeffers' and Cobbs' cases, the judge determined there was still room for reasonable doubt and allowed them to be released.
There will be multiple trials for those charged in Makiyah's murder.
Quanisha Ramseur, who is facing obstruction of justice charges, has a trial date scheduled for Feb. 3, 2020 and a trial readiness hearing on Jan. 17, 2020.
The second trial is set for August 5, 2020.
The defendants include Saquawn Williams, Quincy Garvin, Quentin Michals, Gregory Taylor, Qujuan Thomas, and Mark Price.
Garvin and Taylor filed bond review motions on July 19.
The third trial is set for January 5, 2021.
The defendants include Marquell Cobbs, Darrise Jeffers, Isaiah Murchison (not in custody), and Antonio Murchison.
Two murders connected through technology
Detectives used shell casings from the dozens of bullets fired in Clay Terrace and connected them to Potomac Gardens which where Carl Hardy was killed in 2017.
Hardy was a rapper and known to police as a known member of the Potomac Gardens 'crew.'
Like the shooting in Clay Terrace in 2018, police believed the attack on Hardy stemmed from an ongoing dispute between Wellington Park and Potomac Gardens.
The suspects in Hardy's case, Quincy Gavin and Saquan William, are also charged in Makiyah's murder.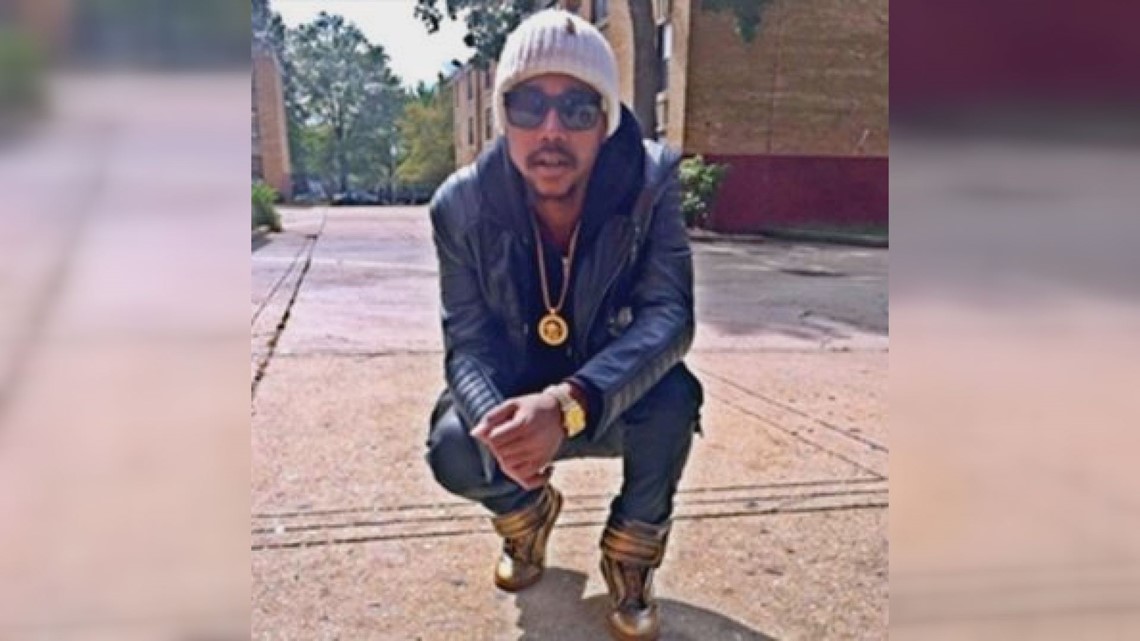 Police were able to make the connection between the two shootings using a database called NIBIN.
WUSA9 visited the Bureau of Alcohol, Tobacco, Firearms and Explosives' (ATF) National Laboratory in Beltsville, Maryland.
After an officer picks up a gun or cartridge casing from a shooting crime scene, he/she would take it to the lab.
The cartridge casing is placed inside of a machine, 3D scanned, and compared against other casings entered into the system.
Technicians are looking for three identifiers on the cartridge casings: breech face marks, the firing pin impression, and an ejector mark.
The characteristics almost serve as a fingerprint because they are unique to the gun they were fired from.
The comparison and positive identification between the two cartridge casings would indicate they were fired from the same weapon.
The evidence, according to investigators in Makiyah's case helped link at least two suspects in her murder to Hardy's killing one year before.
Making a difference in Makiyah's name
Makiyah's family is determined to keep her name alive and to leave an impact on future generations.
Loved ones created a girl group called 'Makiyah Scouts' which was created to empower young girls around Makiyah's age.
The group offers mentorship opportunities, activities, and events to give young ladies support and help them reach their goals.
The Makiyah Lee Wilson Foundation is aimed at helping to invest in local people and communities to improve quality of life, end violence, and keep Makiyah's name alive.
"I know my baby loves kids. I know my baby loves being around people. So, I think Makiyah Scouts would be something that she would like. This foundation – doing all of this – is hard for me daily. But I do know that this is something Makiyah would be proud of, Donnetta Wilson said. "Every day I just try -- try to do something that she would like."
The Wilson family needs your help preventing something like this from happening again as they work to keep Makiyah's name alive.
CLICK HERE to learn more about 'Makiyah Scouts' or the 'Makiyah Lee Wilson Foundation' and get involved.