WASHINGTON — The confusion and isolation of COVID lockdowns may be starting to fade into a more distant memory for many, but the losses of life felt over the past two years still sting as if they happened yesterday.
Families who lost a loved one during the pandemic often have somber memories that are united with traumatic threads; no visitors in hospital rooms to say a final goodbye, no funerals to pay last respects. Even hugs were scarce, as family members might have wiped away tears under masks.
Now, loved ones of those who died trying to save people across the globe will have a chance to see their hero honored publicly on the National Mall, thanks to a concept created by Susannah Perlman, curator of ArthouseNYC.
The exhibit, which will have the outward appearance of a tiny house on the Mall, will be open to the public from Thursday until Nov. 28.
Called "The Hero Art Project," the free pop-up comes to town along with a host of programming, which will include in-house workshops on grief using techniques such as art therapy and candlelight vigils. Visitors will also experience live music as a part of the installation.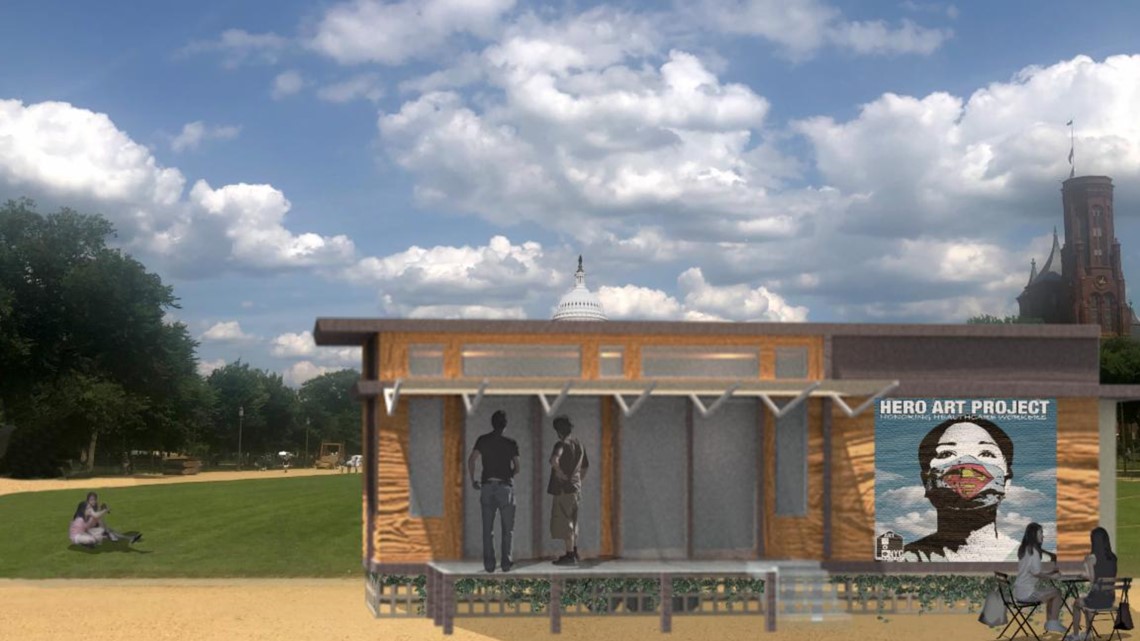 With the help of a talented team, Perlman pulled together the artists at ArthouseNYC, who worked to honor the healthcare workers whose portraits will be hung across the walls of the tiny house.
In order to create the portraits, a total of 64 families were invited to work with the artist of their choice, who would then design their loved one's image to be displayed in cities across the country. The portraits invite the public to join the families in mourning and honoring the beloved heroes who saved lives.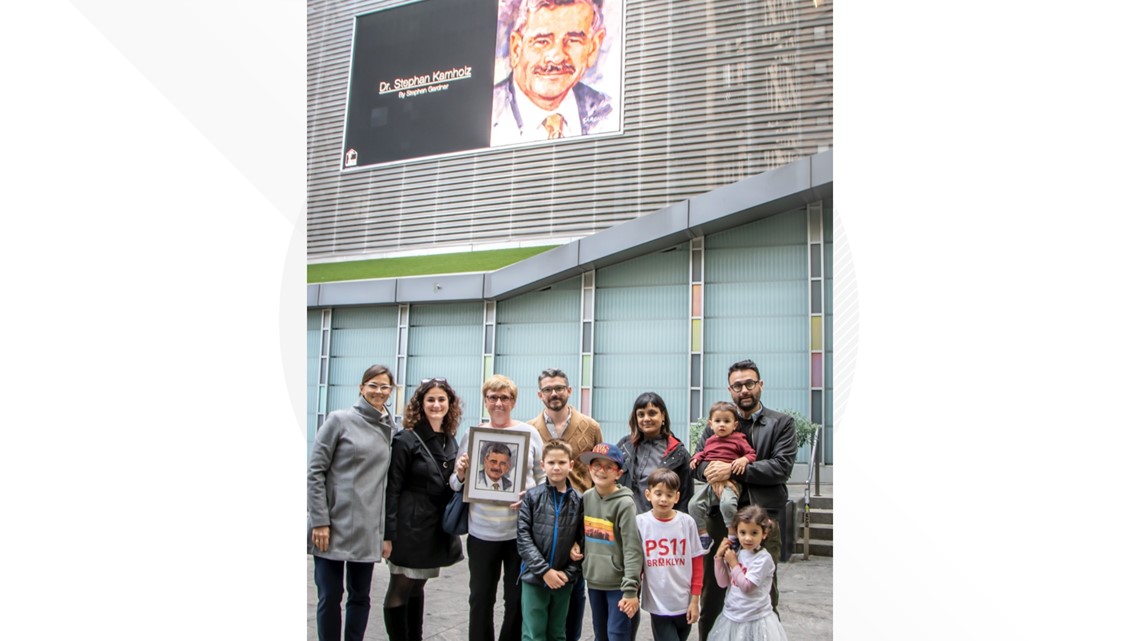 It's a cause Perlman can certainly relate to; she lost her mother in 2021 to the COVID-19 omicron wave. At the time, her mom worked in healthcare at a mental health facility, connecting families and patients in order to keep feelings of isolation at bay.
"I run into people who have worked with her over the years, and they're just like, 'Your mother was such a fireball.' And she was," Perlman shared of her mother, Marla, who was also known for her big, beautiful smile.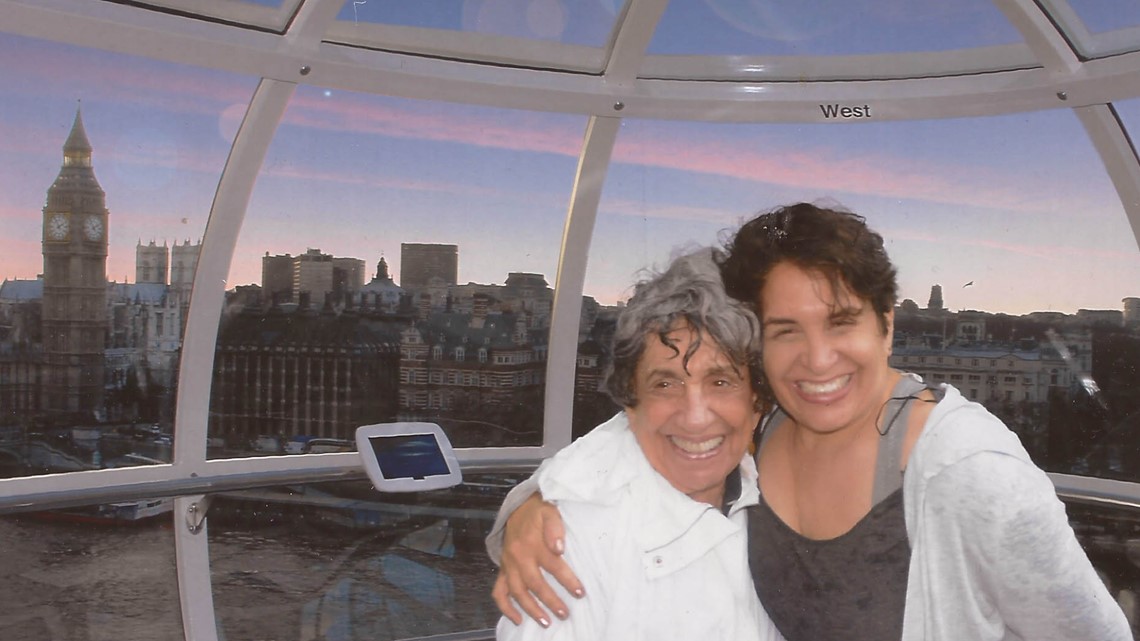 Perlman now carries on her mother's legacy, connecting families with the world through the detailed portraits of those known for helping the public through such a dark and tumultuous time, and who ultimately sacrificed their lives to do so.
Westminster, Maryland native Dr. Teresa Hanyok still remembers cutting short a family trip to Orlando, Florida, right before the startling news of a pandemic began sweeping the country in March 2020.
As family practice physicians, she and her husband, Dr. Herbert Henderson, came home to many scared community members, and many more committed to doing their part to pitch in.
Those were the days of scrambling for personal protective equipment and tests while volunteers dropped off whatever they could scrounge up to help.
Sick people began pouring into the emergency rooms, and soon, COVID-19 came for their family as well.
After a week, the mother and their two teens, Josie and Paul, began to recover. But dad was having a harder time.
"He couldn't beat it," Dr. Hanyok recalled. "He just kept deteriorating."
He was on day 12 of his fight with COVID when his oxygen levels dropped and he had to go into the hospital. She remembers the family sharing a moment on FaceTime afterward, all laughing about breaking him out of the hospital together.
"We expected him to come home," she said.
"And it was a total shock, to get the phone call in the middle of the night. I made those phone calls when I was a resident, having to tell family members that something bad has happened. And so I knew as soon as the caller ID said the hospital, at 1:30 in the morning, that it wasn't good news."
Dr. Hanyok reflects on the bravery her husband displayed up until his final moments.
"I'm incredibly proud of him for what he did," she said through tears. "And the commitment he had to it. And he had a smile on his face, every day."
The family plans to travel to the National Mall and join together with people from across the DMV to celebrate Dr. Henderson; a true hero, among so many others.
"He faced something that I know – it scared him. But he never said anything, like, 'let's not do this, or let's hide, or run away' . . . We made a pledge to take care of [our community]," Dr. Hanyok shared.
"My husband took that very seriously, that was the responsibility."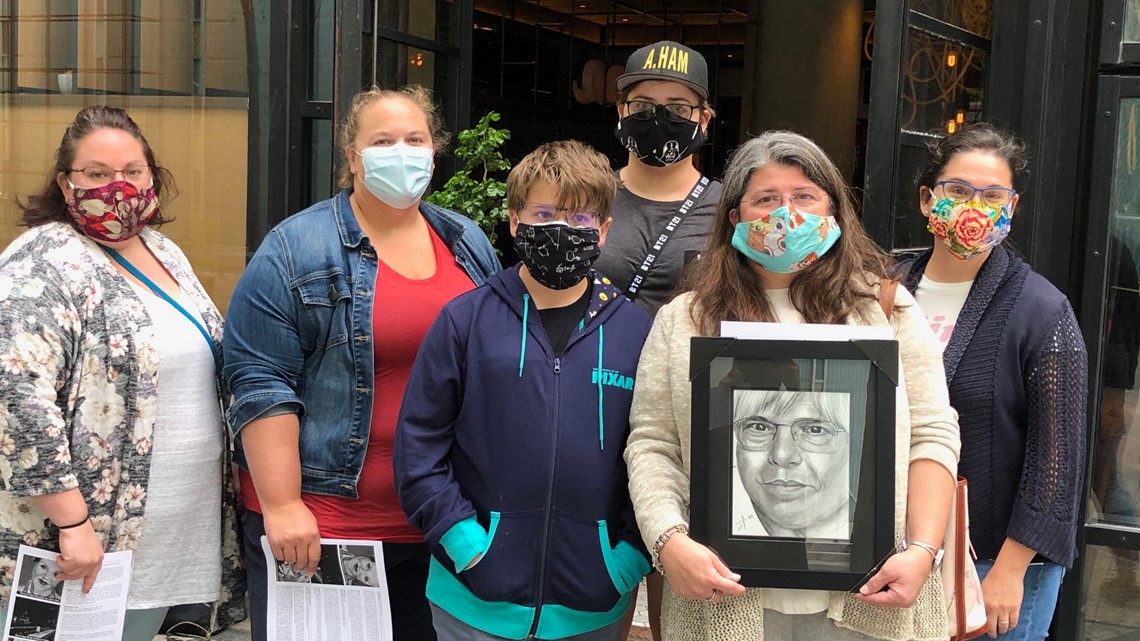 Learn more about the exhibit on the National Mall to honor healthcare heroes, and the many stories from families across the country, by clicking here.