Body camera video released by the Bowser administration on Wednesday shows the fast, chaotic confrontation between two MPD officers and 29-year-old Javon Hall, 29, who was shot in the chest by an officer after Hall ignored three commands to drop the eight-inch knife in his hand.
Warning: The video may be viewed as graphic.
The Christmas Day fatal shooting remains under review by the US Attorney's office, and the officer who fired the four shots at Hall remains on administrative leave.
The body camera video, released at Mayor Bowser's discretion amid a public outcry over the shooting, clearly shows Hall holding the knife in his hand and ignoring responding officer's commands to drop it as Hall, his girlfriend and the officer are crowded at the top of a narrow staircase.
"There was a question if there was a weapon involved in this incident and clearly there was." Bowser told a group of reporters who reviewed the video at her office prior to its public release.
The same two officers responded to the home in Northeast Washington twice on Christmas Day, within the span of an hour, for reports of a domestic dispute.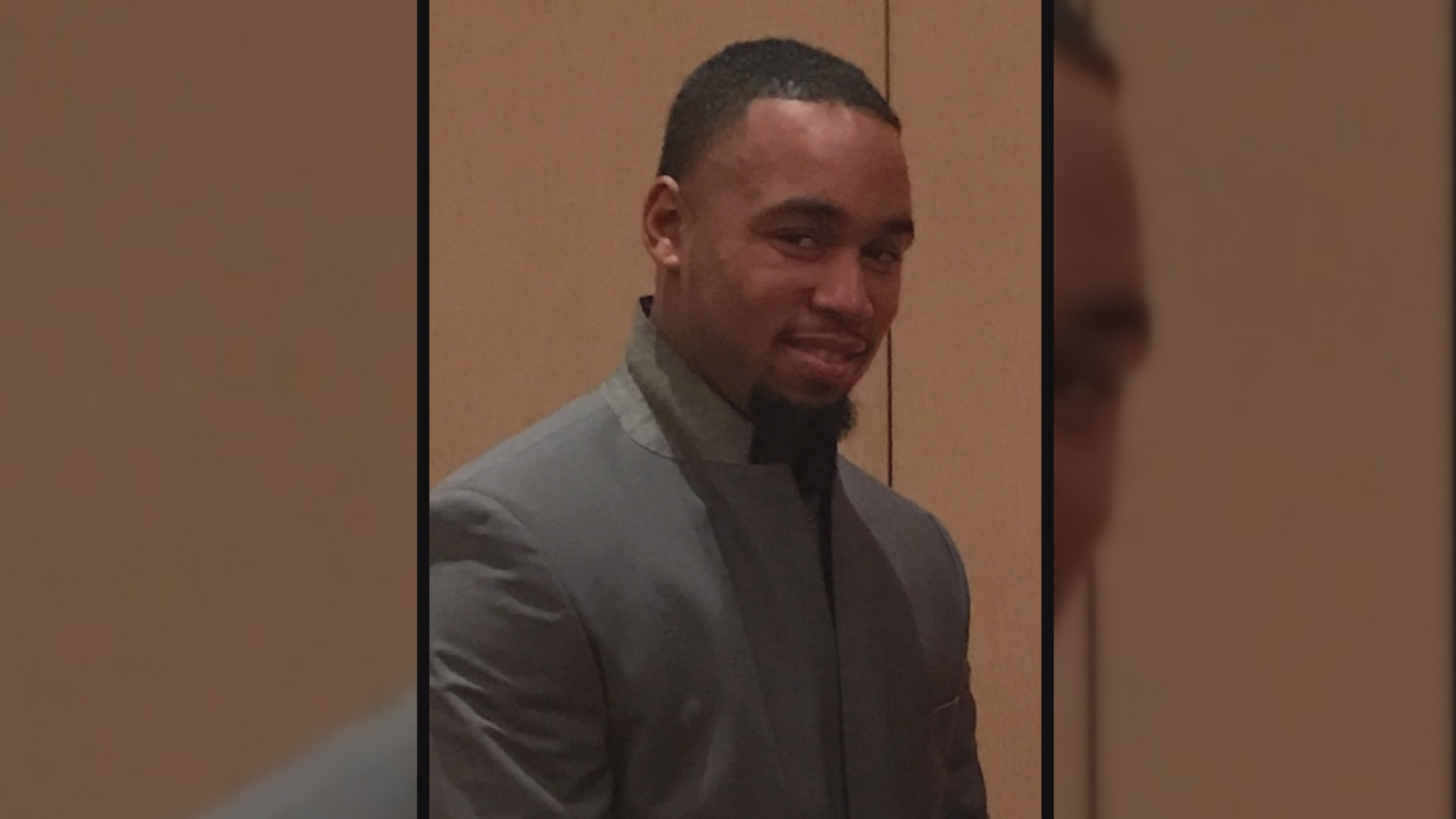 The shooting occurred on their second visit, when officers encountered Hall wielding the knife, as several neighbors trying to intervene at the home.
After shooting Hall, the two responding officers moved the blade away from his body and used a trauma medical kit to try to treat the wound to his chest until EMT's arrived several minutes later.
At the end of the seven-minute video released, Hall is still alive; unconscious but breathing. He died later at a hospital.
Watch the entire video released by Metropolitan Police here.