Some of the most horrific traffic accidents on the road could be prevented.
"And I wish it had been me, instead of them," said Marianne Karth. "They had their whole lives ahead of them."
AnnaLeah, 17, and Mary, 13, were killed on a Georgia highway in 2013.
Accident reports show Marianne was behind the wheel when her Crown Victoria was rear ended and ended up lodged underneath a tractor trailer. The back seat, where AnnaLeah and Mary were sitting, got crushed by the impact of the trailer in an underride accident.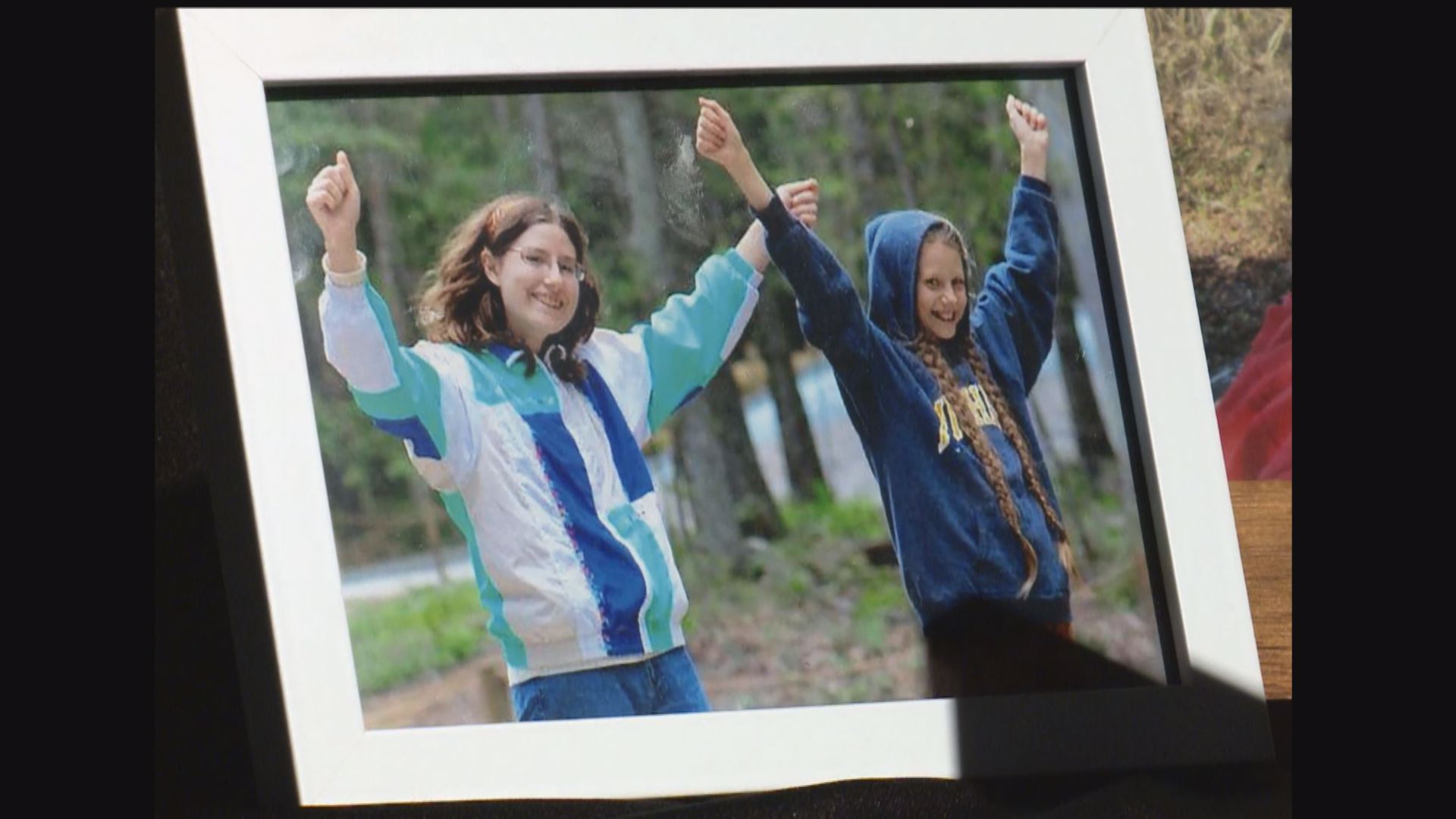 The National Highway Traffic Safety Administration (NHTSA) has worked to prevent underride accidents by requiring rear guards on all tractor trailers. Those rear guards are designed to prevent cars from sliding underneath the trailers, and save the lives of accident victims like AnnaLeah and Mary.
But the IIHS said with the laws written the way they are now, rear guards don't always do what they're supposed to. It's evidence of a safety system in desperate need of repair, said IIHS.
At a Maryland rest stop on I-95 North, the WUSA9 Special Assignment Unit found rear guards so rusted out you could see right through them.
That was a surprise to us but no shock to David Zuby and Matthew Brumbelow at IIHS. They are two of the nation's top rear guard researchers who have studied the issue for years.
"But if you've got rust that goes through the thickness of these beams, that definitely would be a cause for concern," said Zuby, IIHS Executive Vice President and Chief Research Officer.
IIHS crash tests show many of the guards on the road today don't stop fatal underride crashes, even at well below highway speeds.
"You can easily meet the requirement and still have very bad underride at that speed," said Brumbelow, Senior Researcher at IIHS.
The solution sounds simple. Make stronger rear guard regulations for trailers on the highway. But that journey has been filled with roadblocks.
The Insurance Institute petitioned NHTSA to change the rules. In 2015, NHTSA took the first step in doing just that, issuing a notice of proposed rule making to upgrade safety standards for rear underride protection.
In that proposal, the agency acknowledged its study found fatalities were still happening in rear end collisions with tractor trailers, despite high rates of seat belt use, air bags and other advanced safety features.
But it's been crickets since then. NHTSA hasn't taken any public action to move forward with stronger rear guard regulations in more than a year and a half.
The inaction has frustrated the IIHS and parents like Marianne Karth.
"I was angry that nothing seemed to be ...done about it. To save people from something that could have been prevented," Karth said.
Still, many within the trucking industry agree with the government's approach.
The American Trucking Association (ATA) said it supports the plan under consideration by NHTSA to strengthen rear guard requirements in the US to a standard currently used in Canada. In fact, the Truck Trailer Manufacturers Association says 93 percent of the trailers being made today already have rear guards that meet that stronger Canadian standard.
The IIHS responded that's not good enough. Even the revised rules have huge holes, according to IIHS. For example, some non-trailer trucks would still be on the roads without rear guards. Meanwhile, trucking companies would be allowed to get rear guards approved without actual crash tests. Right now all trucking companies have to do is put stationary pressure at various points on the rear guard.
That's hardly a true-to-life scenario, according to the Insurance Institute.
"In a real crash, dynamic forces can be much greater than that," Brumbelow said. "And you might not hit the same points on the guard that you are testing in the regulation."
Brumbelow also said rear guards under the Canadian standard, the standard our own government wants to meet, still has problems, especially in crashes where the vehicle hits the rear guard at an angle, instead of head on.
The WUSA9 Special Assignment Unit asked NHTSA to agree to an interview about the issue of rear and side underride guards. So far all the agency has provided is a statement:
"NHTSA is deeply committed to the safety of the motoring public. The agency is actively pursuing the improvement of underride protection and published a regulatory proposal in late 2015 to upgrade requirements for rear impact guards. Through research, computer crash simulations, and analysis of public comments received on our proposal, NHTSA is evaluating federal safety standards to find ways to make these types of crashes more survivable. NHTSA has already initiated research with Texas Transportation Institute on side underride protection on trailers that will be completed at the end of 2017. As part of its continual commitment to improve safety and reduce fatalities, the agency is focused on advances in vehicle crash avoidance technologies to mitigate the severity of these crashes and to prevent them from occurring in the first place. One example of this is the historic agreement that NHTSA and IIHS reached with automakers to make automatic emergency braking (AEB) a standard feature on virtually all new light vehicles cars no later than NHTSA's 2022 reporting year, which begins Sept. 1, 2022. NHTSA will continue to consider innovative approaches to prevent crashes and expedite safety advances than could occur through the formal regulatory process."
The IIHS said NHTSA's efforts are not good enough. The government has to go much further than the improvements they're currently considering.
"If all trailers on the road had stronger guards, we would see fewer deaths, maybe no deaths as a result of passenger cars going underneath a trailer or a truck," Zuby said.
Technology that could save lives, and for some, a lifetime of pain.
"And there are so many things that trigger it," Karth said. "And you see their peers that graduate and you know, do things that they'll never do. You know and it just never ends."
In documents filed as part of the proposed rear guard rule change, NHTSA explained its reasons for rejecting safety upgrades requested by IIHS. The conclusion: trucking companies would need to spend hundreds of millions of dollars to save only a handful of lives.
Responding to your social comments
Many of the viewers of this story did not fully understand the car crash that killed AnnaLeah and Mary. Here is a video to explain: