WASHINGTON — The report card is in for how D.C., Maryland and Virginia handled the pandemic. It's not great for the District.
"It's a pandemic that was primarily about the place and the people that live there almost more than about party or policy," Thomas J. Bollyky said.
Bollyky is one of the key authors of the study. The study looked into the details of why death rates varied so much from state to state across the country.
"Social and racial inequities loomed large in this pandemic," he explained.
Maryland ranked in the top five for lowest deaths per 100,000 citizens. Virginia found itself in the middle — ranked 20th. But D.C. was near the bottom of the list.
"Washington, D.C., and I can say this as a resident, can do better," Bollyky said.
The study found that while Maryland had 285 deaths per 100,000, Washington DC had 526 deaths per 100,000.
"DC has enormous disparities on the social and economic side," Bollyky said. "They came to bear in this pandemic."
We reached out to the Chairperson of the DC's Council's Committee on Health, Christina Henderson. In a statement she pointed out the health issues facing the poorest communities in the district and the high rates of vaccine hesitancy among those communities. She also pointed to the efforts the council made during the pandemic to remedy those issues like free testing and vaccine education.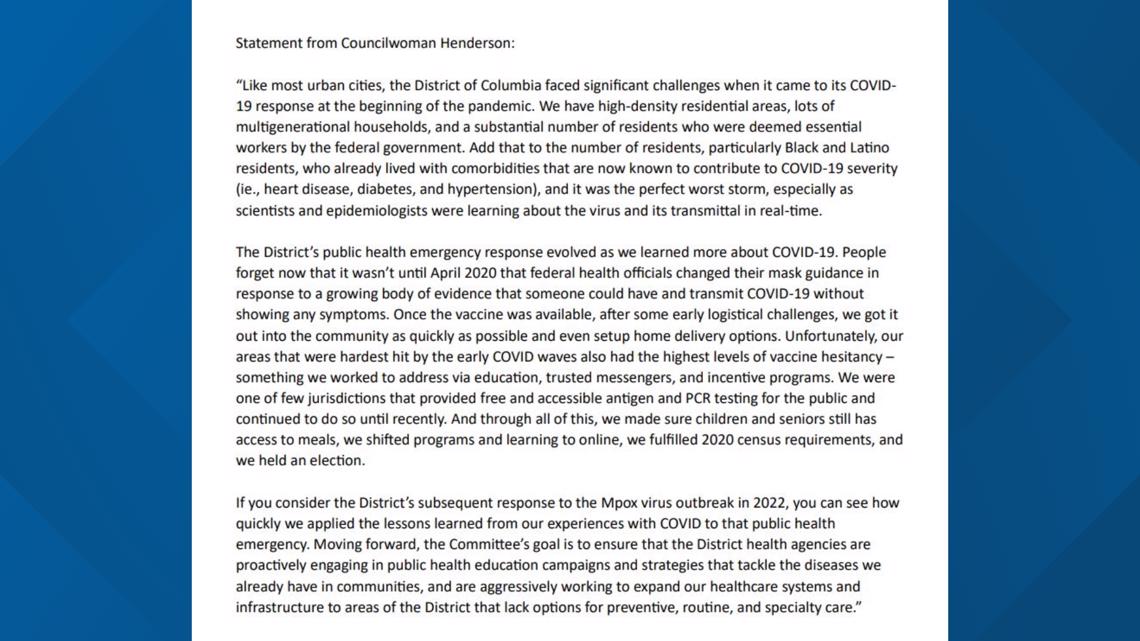 Bollyky pointed out the District has to do a better job of fixing the inequalities that live among us.
"It's about pulling together and recognizing in a crisis like a pandemic that how the least of us do affects us all," he said.