According to the IRW investigation, there were 12,175 sex assaults on K-12 campuses in Virginia between the 2015-2016 and pandemic-shortened 2019-2020 school year, the most recent data available from the Virginia Department of Education. The reports ranged from sexual harassment to first-degree rape.
"I thought that number was staggering," said Chris Halsne, AU Professor and the Investigative Broadcaster in Residence at IRW. "And as a parent, it surprised me to think how many other parents don't know that problem exists."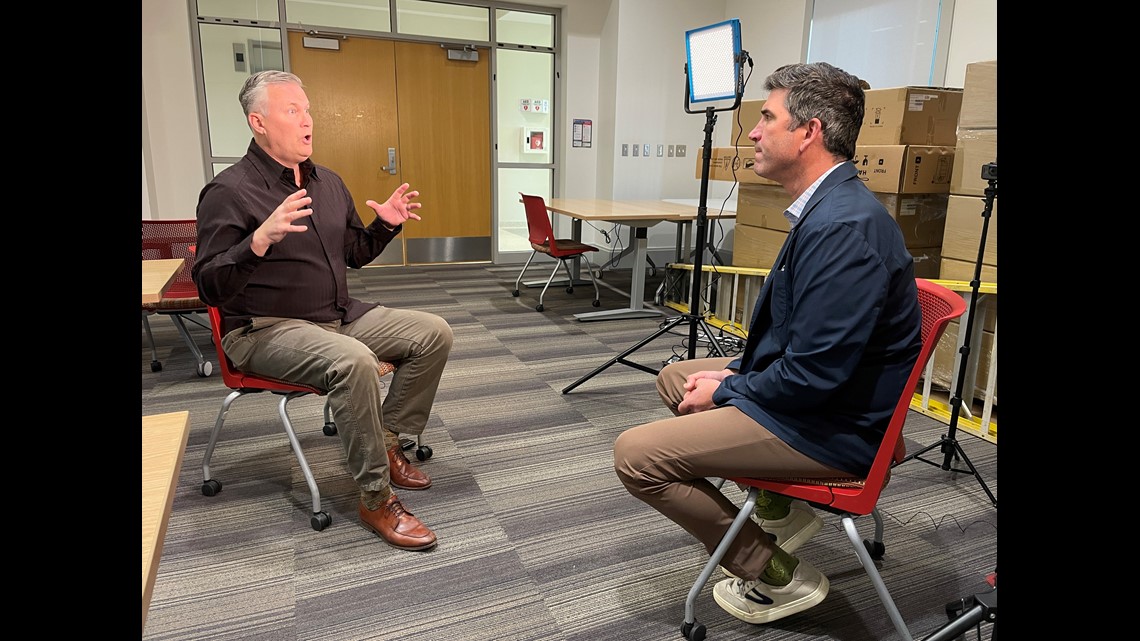 The data IRW reviewed also reveals a rise in sexual assault complaints which were up year-to-year in Virginia from 2016-2019. Reports of incidents dropped in the 2019-2020 school year, but students were sent home in March due to the COVID-19 pandemic, shortening the reporting cycle.
"But our question is, who's doing anything about it?" Halsne asked. "Are you actually trying to reduce the numbers? Are you concerned?"
IRW released its report days after Loudoun County Public Schools fired Dr. Scott Ziegler, who was the subject of a grand jury investigation that slammed the district for its failed response to two sexual assaults on school grounds in 2021. The grand jury report said LCPS officials "failed at every juncture."
In those incidents, a 15-year-old boy entered the girls' bathroom and assaulted a student months after assaulting another girl at his previous school. The grand jury found a lack of communication between school officials contributed to the teen's second attack, despite the fact the teen was arrested and found guilty of sexual battery and two counts of sodomy for the first sexual assault.
The teen has since been sentenced to complete a sex offender in-patient program and was placed on supervised probation until his 18th birthday, according to the Loudoun County Commonwealth's Attorney. Initially, a judge said he would be required to register as a sex offender, but that ruling was eventually reversed.
The fallout over the assaults went on to ignite intense community backlash and rowdy school board meetings, as well as a national political firestorm that ultimately became a central talking point in the Virginia governor's race.
Data revealed the two sexual assaults in that case were among 38 criminal investigations into alleged sex crimes at Loudoun County Schools since 2015. But Halsne said the rest of those thousands of reports, are handled at the school level.
"The principal, perhaps might be the one that investigates that," Halsne said. "What skill set do they have to call students in and try to get to the bottom of something that is on the verge of a crime? Well, none."
Experts told IRW the 12,175 sexual assaults over five years in Virginia might actually be underreported, because victims of sexual assault often have a difficult time coming forward.
"There's this veil of secrecy around this specific crime," Halsne said. "And by districts knowing that, at times, I think that gives them ways to hide the facts that parents should know."
One school district leader from Culpeper County told IRW some districts struggle to categorize and accurately report the wide variety of sexual assault and harassment cases. The VDOE has at least 12 different sexual harassment and assault reporting categories.
Loudoun County Public Schools tells WUSA9 it will begin its response to the Special Grand Jury's recommendations on Tuesday.