WASHINGTON — Geneva Weeks, a grandmother living in Northeast D.C. took custody of three of her great-grandchildren when her granddaughter could no longer care for them. Now, Weeks is in danger of being evicted.
She's hoping a Good Samaritan will help keep a roof over her kids' heads.
"Struggling with the rent, all by myself. Don't know how I'm going to get it," Weeks said.
A family court judge granted 68-year-old Weeks full custody of three of her great-grandchildren in February after her granddaughter proved that she couldn't provide for her kids, according to Weeks.
The social worker with her kids' school wrote to the judge, saying in part:
"The mental health team has tried for over a year to have the students evaluated and given medication to help them manage their severe Attention Deficit Hyperactive Disorder (ADHD) and Post-Traumatic Stress Disorder (PTSD), unspecified. However, Ms. Geneva Weeks has not been able to give consent for the students to receive the mental health support because she doesn't have custody. Furthermore, the mother has not addressed this issue, and the students' behaviors are getting worse."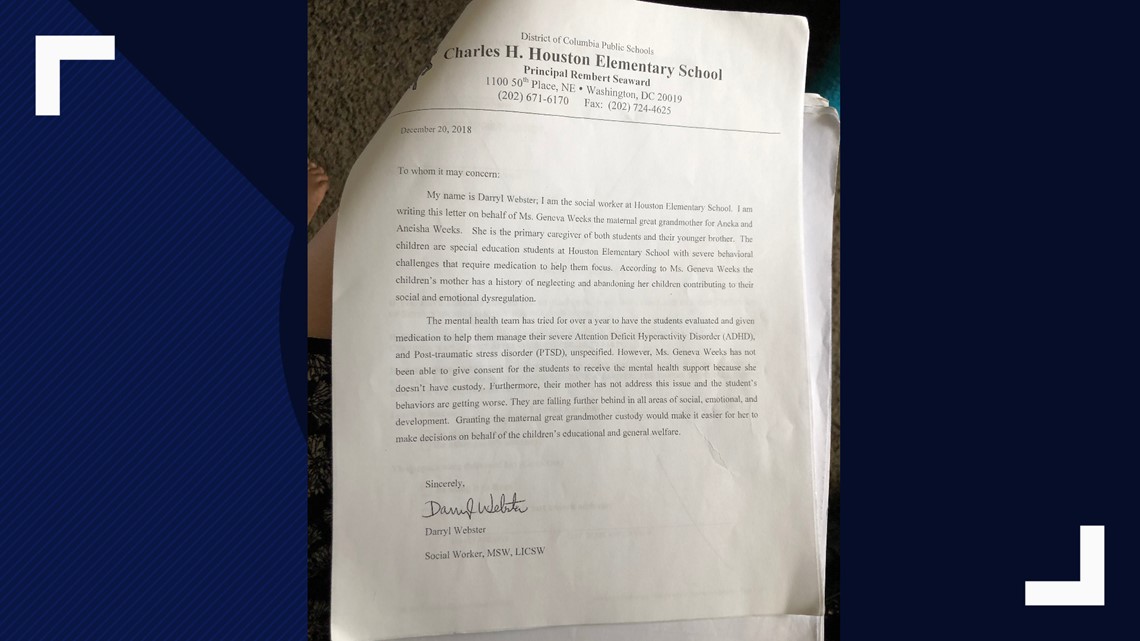 "My granddaughter was on the street doing her little partying or whatever," Weeks said. "Didn't want to have the responsibility of a mother."
Unfortunately, once she assumed custody of the two girls aged seven and five and a boy approaching two-years-old, Geneva realized just how much they still needed.
"She had no money to buy no clothes when they came the hospital, no bed, no none of that, so I took part of my rent money, and I bought what this baby needed, so that made me short on my rent," Weeks said. "I was trying to catch up, but I couldn't. And the girls needed school clothes."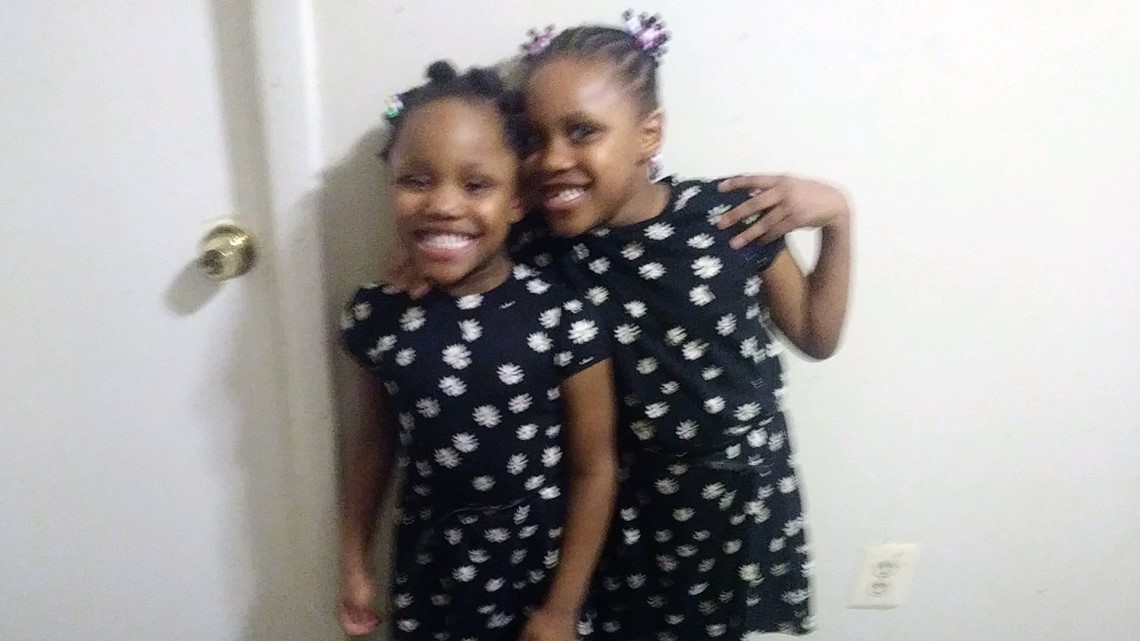 Now, she needs to come up with about $2,200 to pay for February and March's rent as well as late fees. If not, she and her three kids could be evicted. That's why that same social worker contacted WUSA9 in the hopes of getting the word out.
She says that if they're evicted, they'll likely have to seek refuge in a homeless shelter.
"From babies to grand-babies to great grand-babies," Weeks said. "I've been going and going for so long. My body is tired, but I'm not going to give up."
If you feel compelled to help, please contact Jess at jarnold1@wusa9.com.