WASHINGTON — Built by James T. Ward in 1890, educators Lucy Slowe and Mary Burrill bought a Queen Anne house together in 1922 in the Brookland neighborhood located in Northeast D.C. The two women had successful careers in the field of education and even lived together in the house up until 1937.
Last month, the DC Preservation League, in partnership with the home's owners, submitted a nomination to designate the Slowe-Burrill house as a D.C. landmark.
Slowe, according to historians, had a more prestigious career in the field of education, of which included her being tasked by the District to create the first public African-American Junior High School in the city and later becoming the first Dean of Women at Howard University. She was also one of the nine original founders of the historically black sorority, Alpha Kappa Alpha.
In the latter role, Slowe introduced a new study curriculum to female students at Howard, encouraging women to consider and pursue varied careers beyond the traditional path of teaching.
Burrill, on the other hand, remained a dedicated educator throughout her life. She taught at a number of District schools during her career, but her longest tenure was at Dunbar High School. Burrill sold the house at 1256 Kearny Street. Northeast shortly after Slowe's death in 1937.
The DC Preservation League is seeking preservation status for the building based on its social history, according to DC Preservation League's executive director, Rebecca Miller.
"I think it's important that we have a diverse representation within our historical background and record. This is underrepresented within Washington. Not only were they African American women, but they were also a same-sex couple and educators during a time where the city was segregated," Miller said. "I think that it really checks a lot of boxes when it comes to diversifying the inventory of the city's historic properties."
The current homeowners, Ben and Dawn O'Connell, are excited about the nomination and the history behind Stowe and Burrill when it comes to the legacy they created in the District.
"We were delighted to learn more about the lives of our house's former owners and are pleased that this designation will preserve such an important landmark in our city's LGBTQ history," Ben and Dawn O'Connell said.
This Howard dean lived with her partner in the 1930s. Now, their house could become a new DC landmark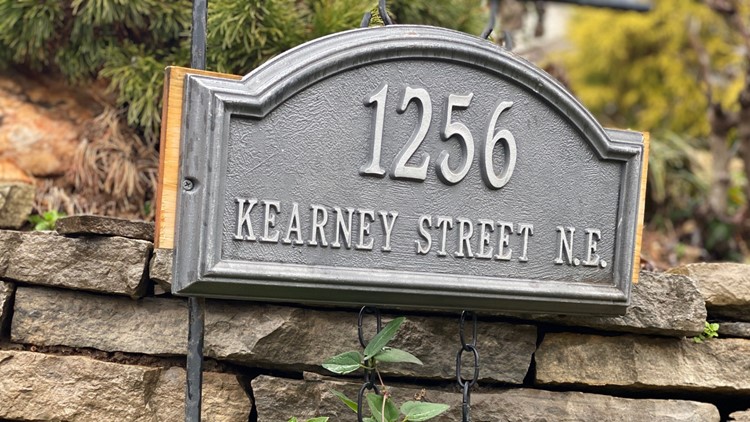 The Slowe-Burrill House, according to officials, is thought to be one of the most prominent female same-sex relationships in Washington, D.C. during the early twentieth century.
Although the women's rights movement was growing, society still maintained a generally conservative view regarding alternative lifestyles, particularly in regard to same-sex couples. This resulted in many gay and lesbian couples keeping their personal relationships either entirely hidden or out of public view.
Slowe and Burrill were life partners for over 20 years and because the two kept their relationship private, both escaped significant scrutiny that could have impacted their social standing and careers.
Their relationship endured during an era when LGBTQ lifestyles were not yet accepted by society at large.
If designated, the Slowe-Burrill House will join the Dr. Franklin E. Kameny House and the Furies Collective in the DC Inventory of Historic Sites for its association with the LGBTQ history in the District.