WASHINGTON — As we ramp up to awards season, you'll no doubt hear a lot about movies that have "swept the film festival circuit." From Cannes to Sundance and, yes, even right here in our own backyard at intimate events like the Middleburg Film Festival, you'll find A-list talent showcasing their art for both industry insiders and movie fans alike.
But what exactly goes on at a film festival for the latter—the movie lovers with no insider connections?
"You go to Middleburg, Virginia in October for the rustic fall foliage and cocktails by the fireplace. The Middleburg Film Festival adds a more festive tone with intimate settings and conversations," says Washingtonian Andrena Crockett. Crocket says she's been taking the annual trek out to Middleburg since it began six years ago.
Film fans like Crockett can see three to four movies a day on a full pass at Middleburg, plus sit with actors, producers and directors in small settings to talk about the films after they've played. A bonus is that they stay in the same resort and dine in the same establishments as the celebrities, like Maggie Gyllenhaal (The Kindergarten Teacher) and filmmakers like Peter Farrelly (Green Book) of the famous "Farrelly Brothers" duo who came to Virginia's horse country this year to screen their work.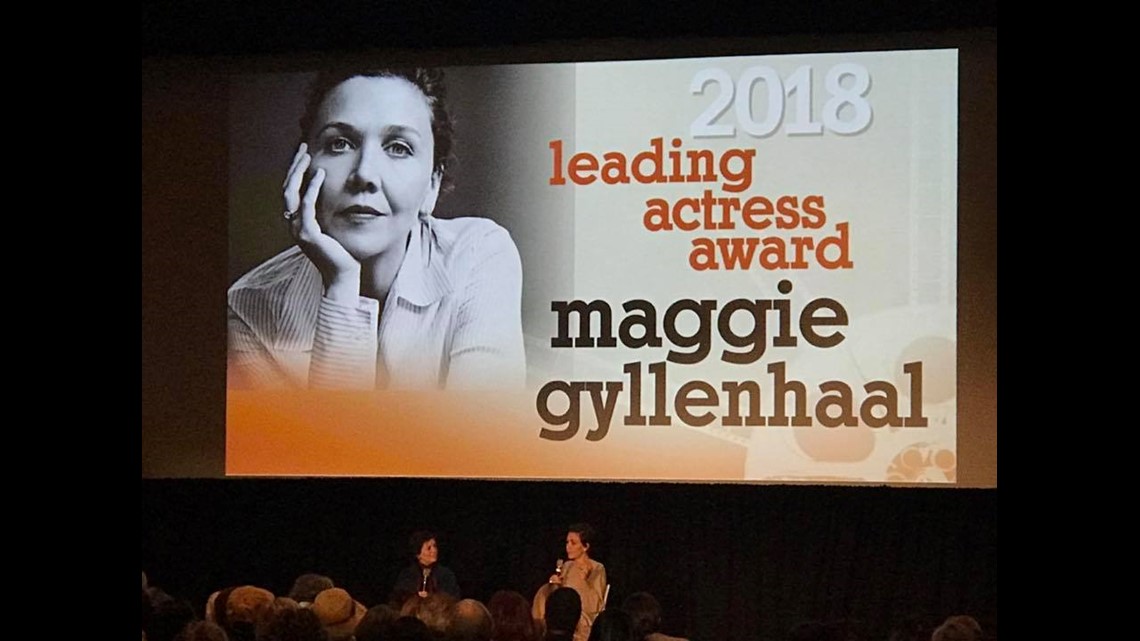 Crockett also gets a kick out of seeing the film festival's founder, Sheila Johnson, out and about.
"She's just like one of us!," Crockett gleamed after brushing shoulders with Johnson, who also owns the resort where film festival is held, in the powder room. "[She was] fixing her own makeup," says Crocket.
Just like film fans, industry insiders also get a kick out of going to film festivals. Yes, festivals can serve as a networking event and marketplace to get their projects sold, but for second-generation director-producer Jason Reitman, Middleburg is so much more.
"It's a lovely film festival because everyone loves movies here," Reitman tells a group of two dozen or so people who were gathered in the resort's library to him speak more about his craft.
"It's laughing and crying with strangers," says Reitman benevolently of the movie-going experience.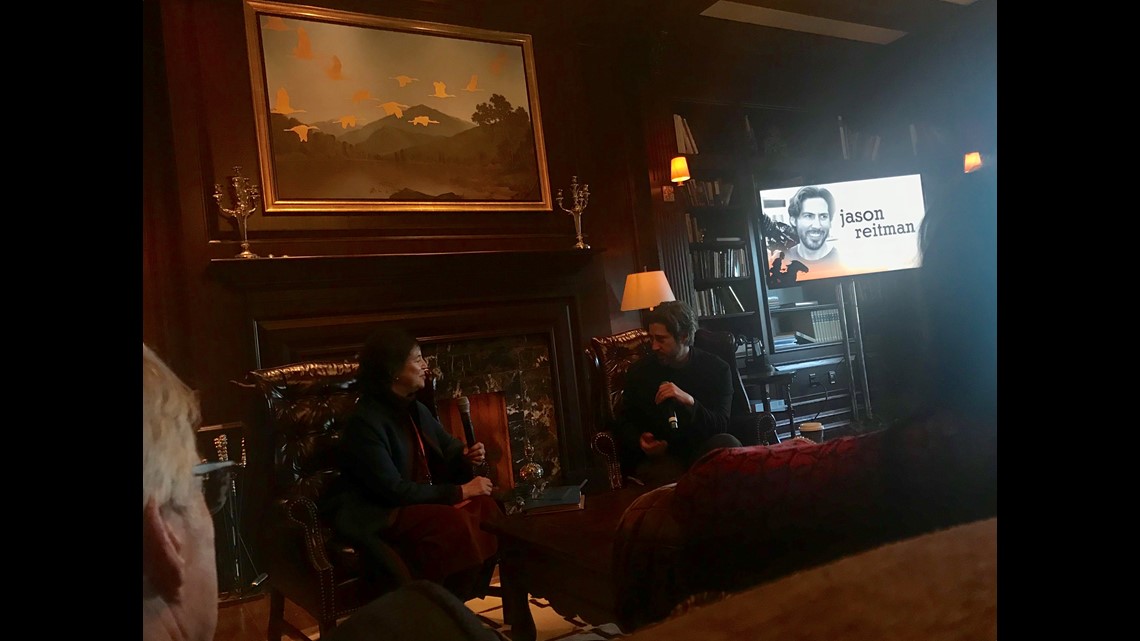 He was there to screen his forthcoming Hugh Jackman political drama, The Front Runner.
Reitman says film festivals are how he got his start, never mind that his father, Ivan Reitman, is the producer behind such blockbuster movie franchises as Ghostbusters. Yet Reitman says, as a director, he's always auditioning for his next job.
"In film festivals I found people like me and I found a place where I could make my kind of films… they serve as launching pads for careers," says Reitman, who started out as a pre-med major in college, but quickly changed courses and followed his destiny.
For foreign filmmakers, festivals serve as way to connect with American audiences and campaign for Oscar gold.
Fresh from gracing the cover of Arab Vogue, a screening in Paris and the San Sebastian Film Festival in Spain's Basque Country, Lebanese director Nadine Labaki sits comfortably in a Middleburg hotel ballroom after a screening of her breakout film Capernaum—an Academy Award contender for best foreign film.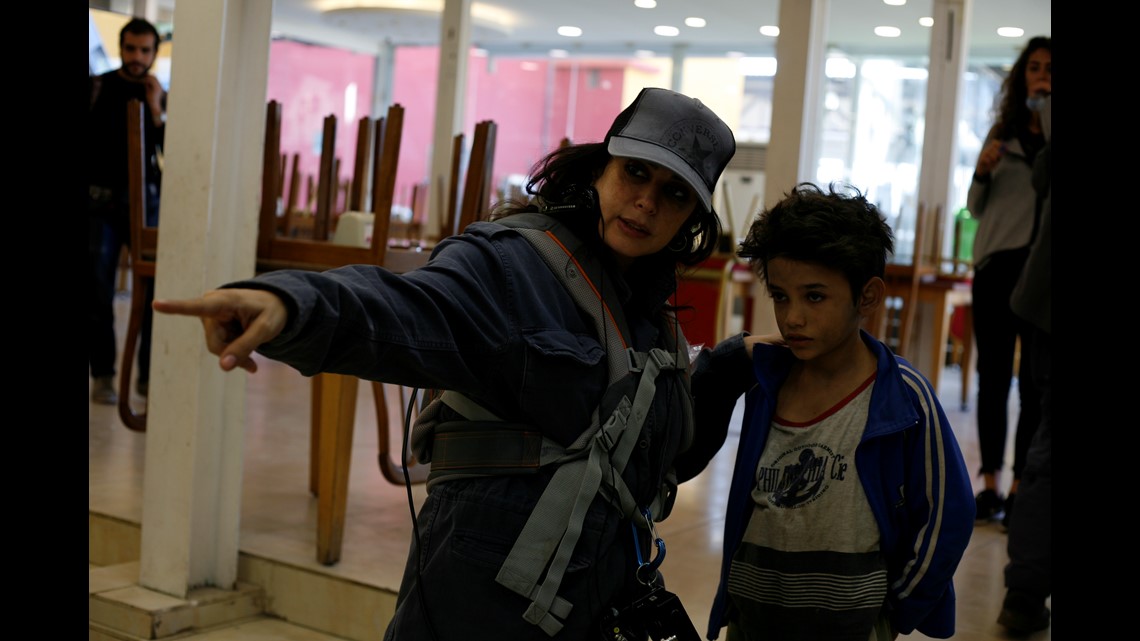 "I made a film in Lebanon which is very, very, very far from here and to be able to connect even here… it's almost a dream," says Labaki.
Labaki's film follows the story of an impoverished young boy who sues his parents for bringing him into the unjust world. Much like a Precious and The Inevitable Defeat at Mister & Pete tugs at your heart strings and makes you want to cry bloody murder at every irresponsible parent you've ever known, Capernaum pulls out the same emotions, even though it's in a foreign language with subtitles and set in a different world than what most Americans will ever know. It's that relatable.
"You don't know when you're making a film if you're the only one, maybe, who thinks that I'm on the right track or not," says Labaki. "[But] when you see the reaction to it and when you see how people are curious to know more, have heard about the film, want to discuss the film, it's very rewarding."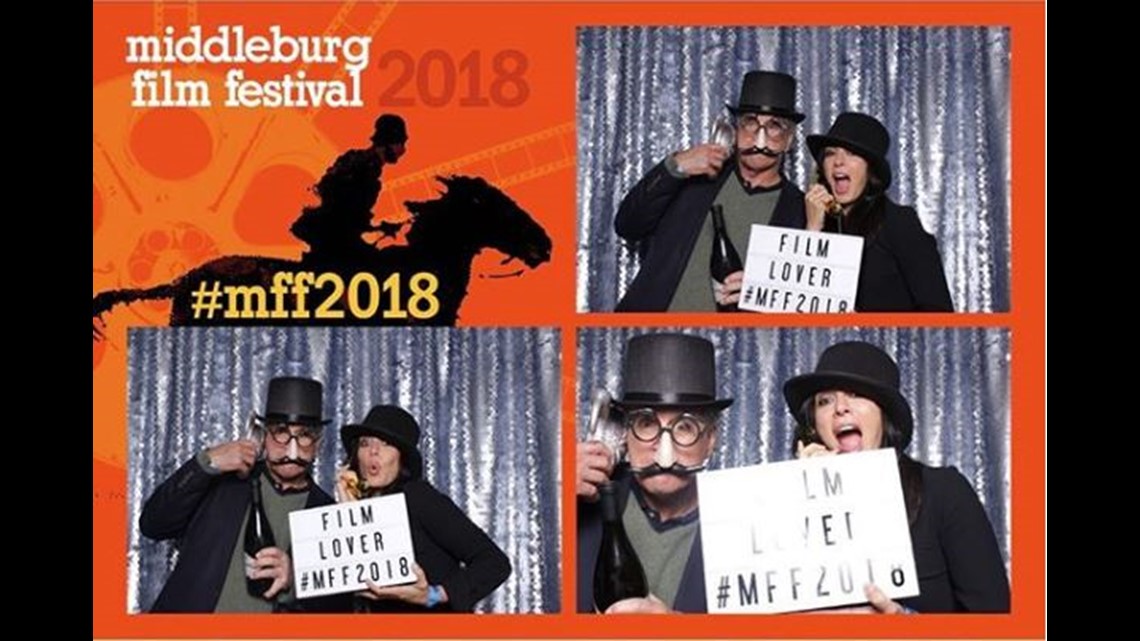 Rewarding. It's a phrase echoed by those on both sides of the film festival box office.
In short, a film festival is for movie lovers what Netflix is for streaming junkies. It's a binge-watching event at feature-length proportions, only in this story the movie fan is immersed in the narrative right alongside the stars and filmmakers.
Markette Sheppard is movie lover and mom and Emmy-award winning journalist who grew frustrated with film critics who didn't consider a parent's point of view in the critiques. So, she started Mom at the Movies, a blog and regular segment on Great Day Washington that gives movie reviews and previews with perspective. Follow her on Instagram @markettesheppard