WASHINGTON — Tim Caron is a graduate of George Washington University and GWU Law, but when the 28-year-old isn't a practicing law, he is performing in D.C.-area theaters and writing his own plays.
Caron is the composer/lyricist/playwright/co-director/co-producer of the original musical "The Knights of Salisbury" which debuted at this year's Capital Fringe Festival.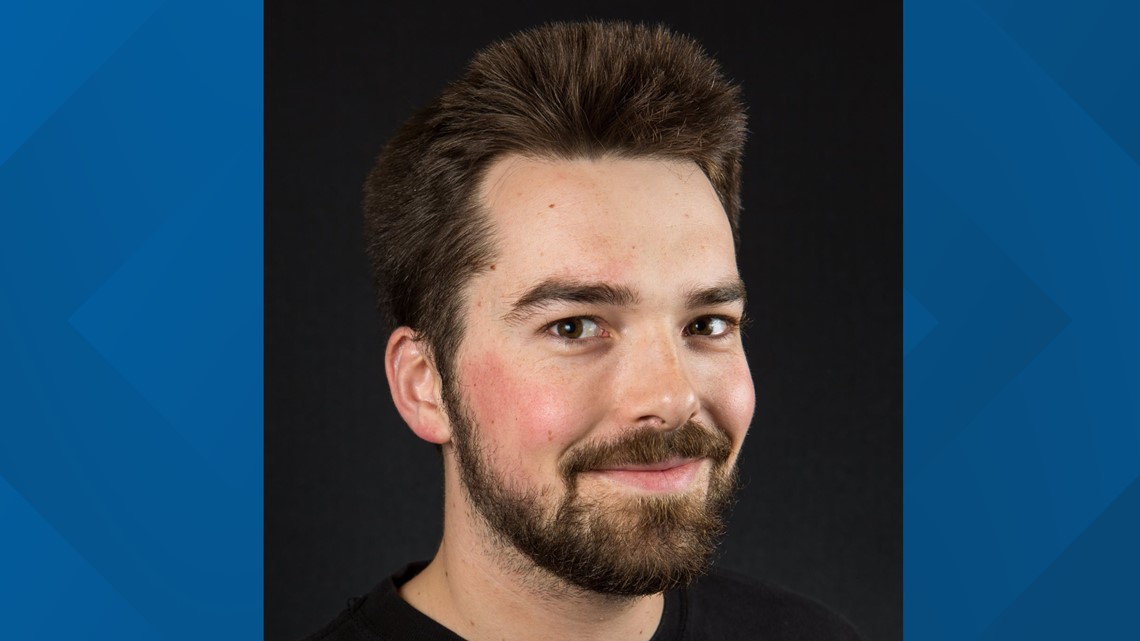 Caron talked with Great Day Washington host, Kristen Berset-Harris, about his journey to the stage and the importance of honoring his Lebanese heritage.
Click HERE To see more of Tim Caron's interview on Great Day Washington and a performance from "The Knights of Salisbury".
----------------------------------------------------------------------------------------------------
What inspired you to write "The Knights of Salisbury"? What is your background in musical theater?
While reading stories about Bruce Springsteen's early career, I discovered that his high school band was managed by a middle-aged couple. That struck me as a fascinating, unexpected pairing for an era like the mid-'60s, and I immediately thought the basic story outline would work well for a show. Basing the content heavily on my own experiences growing up with theater and music in MA, I decided to create "The Knights of Salisbury". In terms of musical theater, I did a few shows in high school and college, and later wrote and appeared in an annual show in law school devoted to poking fun at the law school experience and the profession.
What is "The Knights of Salisbury" all about?
It takes place in the spring/summer of 1966 on the North Shore of Massachusetts, and mainly focuses on two intersecting groups of characters: four high-schoolers that decide to form their own rock band, and a married couple of thirty-somethings that agree to manage them.
You are a lawyer by day, have you always dreamed of play-writing?
I've always liked coming up with ideas that I think would make great plays. On a few occasions beforehand (i.e. some courses in high school and college), I actually went through with writing based on those ideas. I've always thought it could be a fun path, but only recently have I found the patience to complete a full-length work.
How has DC Community helped and supported you throughout this journey?
Fringe's generosity in terms of venues and means of promotion is incredibly helpful. I was unable to have the show staged with a local company, so the very existence of the Capital Fringe Festival is why this show happened. Additionally, I've received vital support from old cast-mates and crew-members from local productions. This show wouldn't have happened without the help of people like my Co-Director/Producer Ilyana Rose-Davila, who I worked with last year in "The Count of Monte Cristo".
Why is DC a great place for budding artists?
It's a hub for individuals from across the country and the world, so you're exposed to a wide variety of artistic styles and cultures. Additionally, there are lots of community theatre opportunities across the DMV area.
You are Lebanese – American correct? How does your background play into your writing and acting and why was it important to have a diverse cast.
Yes, my maternal grandfather was the son of two immigrants from Lebanon. I have a great deal of pride for him, as well as the wider Lebanese-American community. To me, it's a group that's slowly but surely made huge contributions to American culture in the last century. Among my heroes from the community are artists like poet Khalil Gibran, musician Dick Dale, and actor Tony Shalhoub. I like to think their success in some small part has motivated me to pursue my artistic passions. Further, I want to shed light on the prominence of the Arab community in Massachusetts to a broader audience. It would've felt disingenuous to not have a diverse cast in this show. Merit is, of course, an important factor, but it was preferable that several characters (especially Selma Cartier - the Lebanese-American wife in the aforementioned manager couple) be portrayed by nonwhite actors. Given my background, and out of respect for my family and that community, I wanted as authentic a portrayal as was possible.
What's NEXT for Tim Caron?
We'll see. I'm currently looking for my next attorney position. However, another part of my mind is jumping ahead to making a cast album for this show, and then starting on my next project, whatever that may be.
"The Knights of Salisbury" has performances on July 20th & 21st at the Capital Fringe Festival. Click here for information on performance time & tickets.