Southern Track Coastal Storm
A weekend coastal storm will mean significant snow for parts of Virginia and the Carolinas through Sunday, December 9th -- and some snow may spread into Richmond as well. In DC, just flurries are expected. Light accumulations of snow are possible south of town.
Weather Models -- a slight northward trend this weekend
Models this weekend have adjusted northward, hence bringing some light snow into parts of our area. Here's what to expect. App users click here.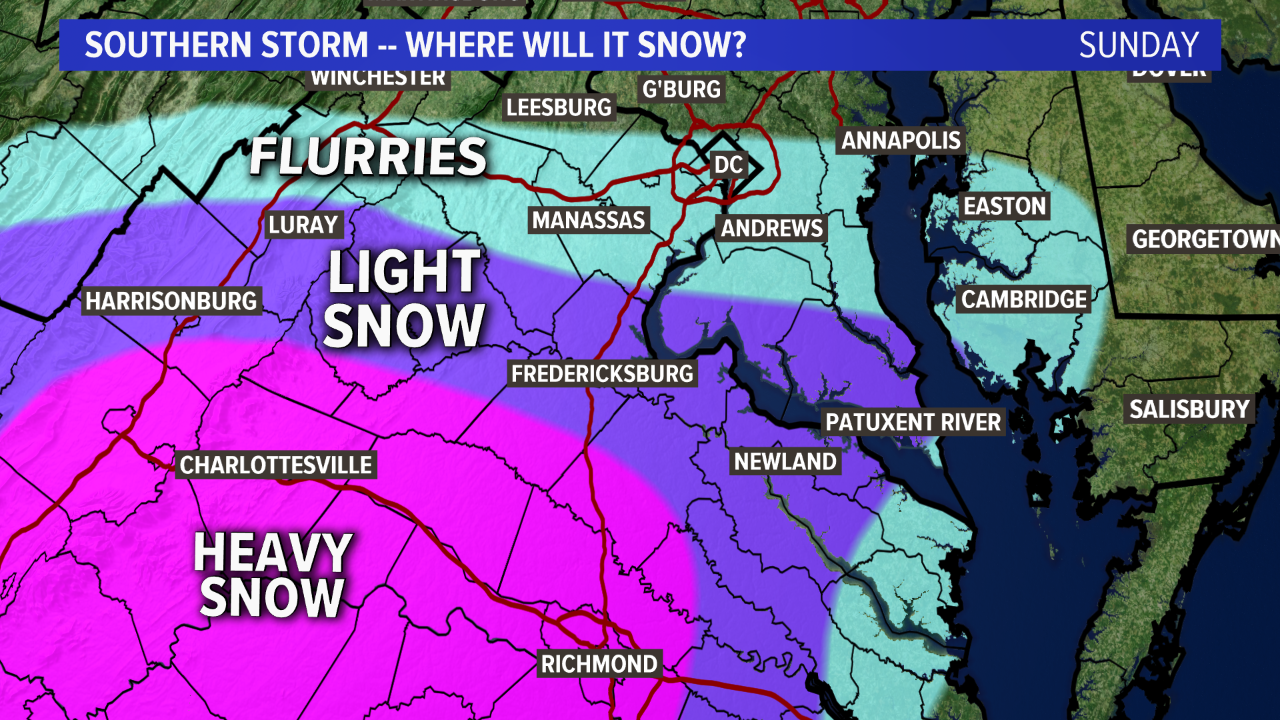 There are Winter Weather Advisories out for our southern zones. Some travel could be impacted by light accumulations of snow.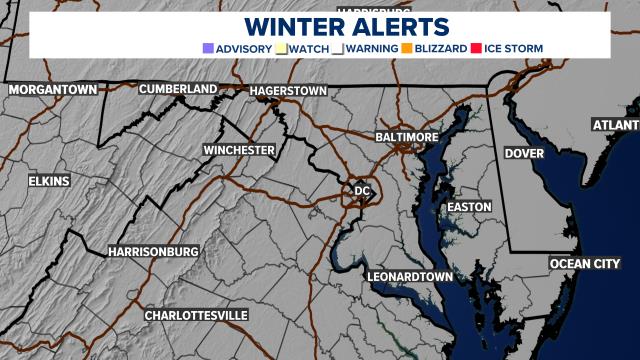 Recap: Local Forecast & Snow Map - Click Here
The ECMWF (European model) shows this slight northward trend very well and within reason. It brings the northward edge of the lighter accumulations to around the Fredericksburg, VA area. This model is very 'on par' with our forecast.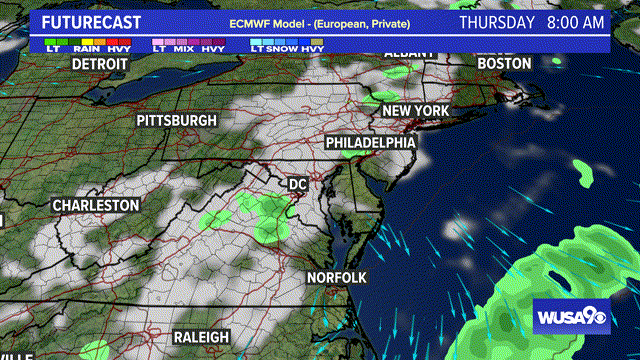 DC's Winter Snow Forecast - Click Here