WASHINGTON — Meteorological summer begins June 1, which ushers in the season of outdoor activities, school breaks, and summer heat. According to data from the Climate Prediction Center, we're in for a hotter-than-average summer along with an increased chance of wetter weather.

While El Niño is forecast to develop sometime early this summer, it will not have a major influence on our weather pattern.
The June through August outlook depicts warmer-than-average temperatures across our region along with the entire east coast United States. While this doesn't mean we won't see cool days, overall expect a generally hot summer across the DMV.

We are not alone in our heat, with a hot summer forecast for much of the south and all of the southwest. Even the west coast will see heat this summer.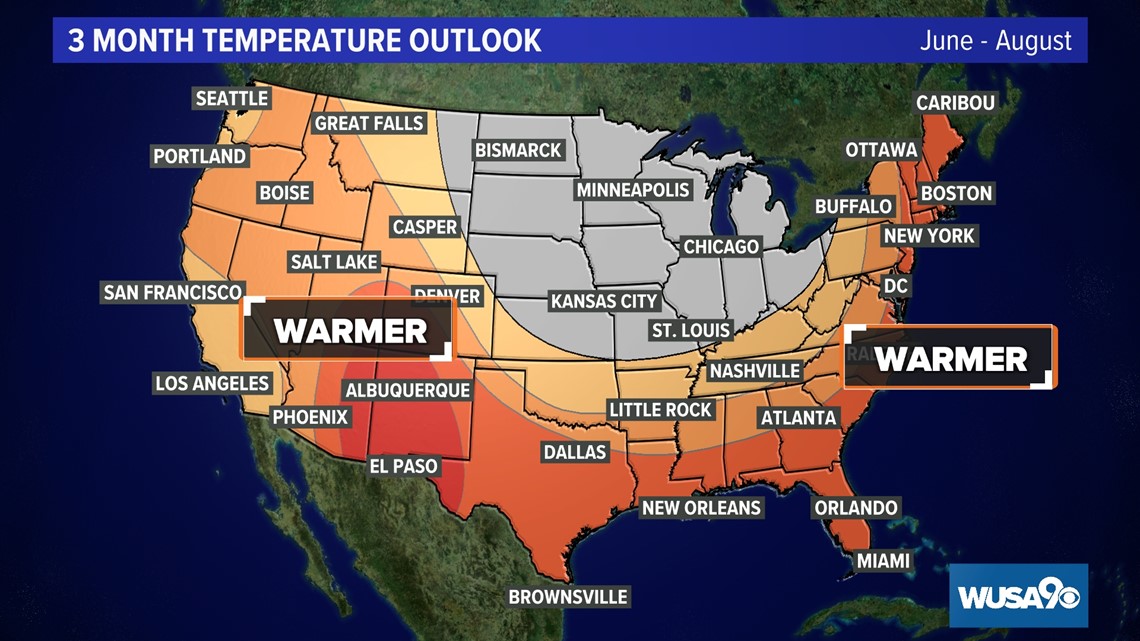 Our hottest month, on average, is July. August tends to be our second-hottest month of the year.

The signal for wet weather is not as strong, but summer has a better than 50% chance of being on the wetter side. Hopefully that means beneficial rains to the D.C. region after a dry winter and spring.

June and July are usually our wettest months of the year, thanks to summertime thunderstorms. August tends to be a little drier.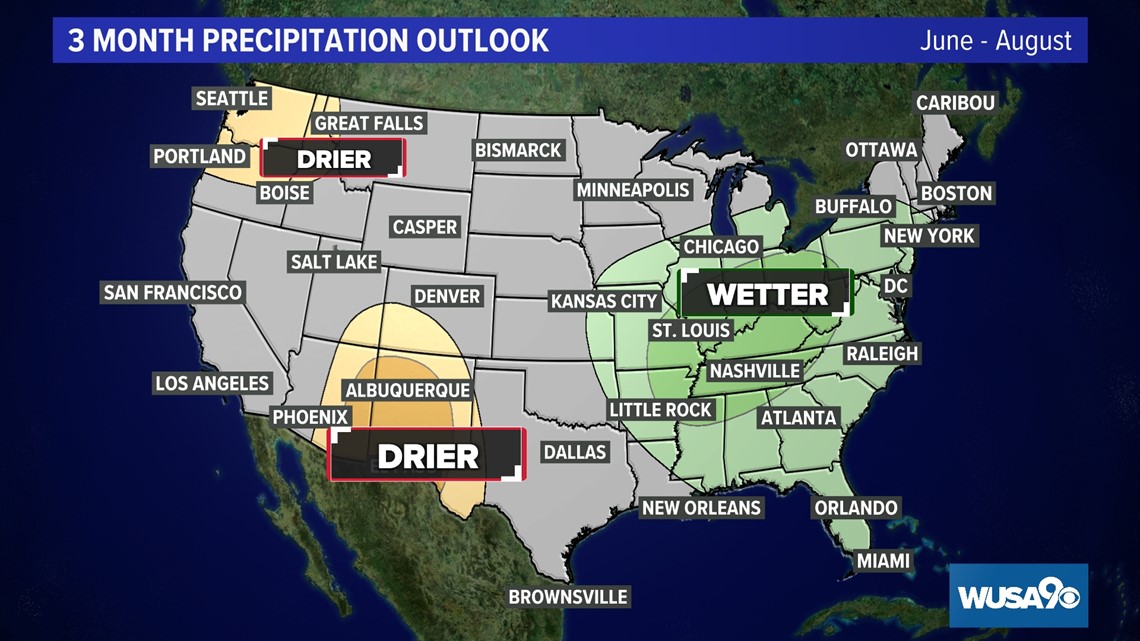 What is meteorological summer?

For meteorologists, the seasons are divided by calendar month. Which means summer begins June 1 and concludes on August 30. In most parts of the northern hemisphere the months of June, July, and August are the hottest of the year. This is different than astronomical summer, which this year kicks off on June 21.
The start of astronomical summer is at the moment of the summer solstice. The summer solstice is when the sun's rays are directly over Tropic of Cancer and the approximate longest day of the year.