WASHINGTON — Washington weather is heating up just in time for the weekend. High pressure is set to bring a bona fide heat wave to the D.C. region, challenging record highs that date back to the 1990s and even earlier.

Forecast high temperatures are in the low-to-middle 90s Saturday for Washington. Record highs are in jeopardy. The official record high for Washington is 95 degrees on Saturday, May 21.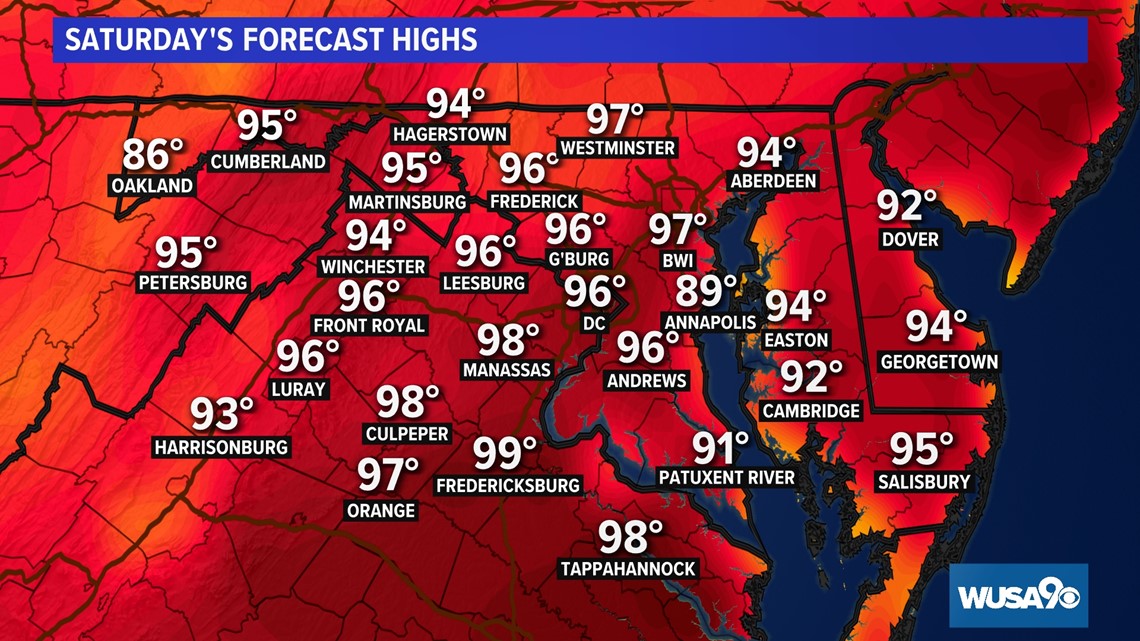 Dulles and Baltimore-Washington Airport record highs may be challenged, too. Friday's record high at Dulles is 93 degrees and it's 92 degrees on Saturday. Baltimore's record highs are 95 and 96 for Friday and Saturday respectively.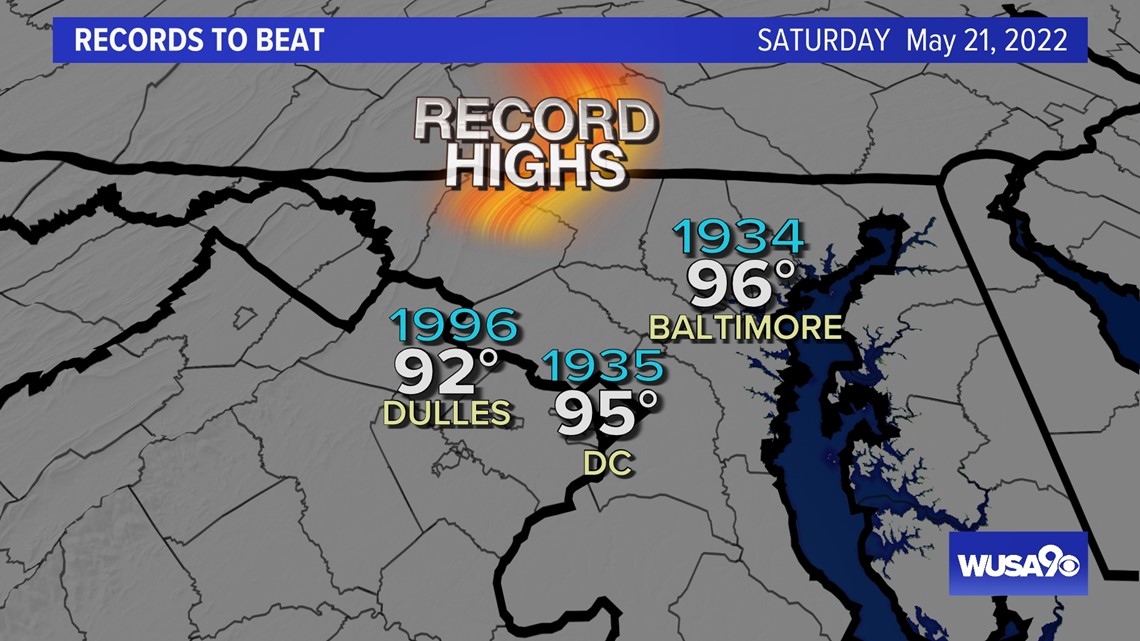 Additionally, the humidity is on the rise, which will push the heat index into the dangerously hot upper 90s for Friday and near 100 degrees Saturday.

It's important to remember to practice heat safety during these hot stretches. This includes staying hydrated, taking frequent breaks when outside, and checking in with vulnerable during heat waves. Young children, older adults, and the chronically ill are especially vulnerable at this time. This is our first heat wave and our bodies are not acclimated yet so please take it easy.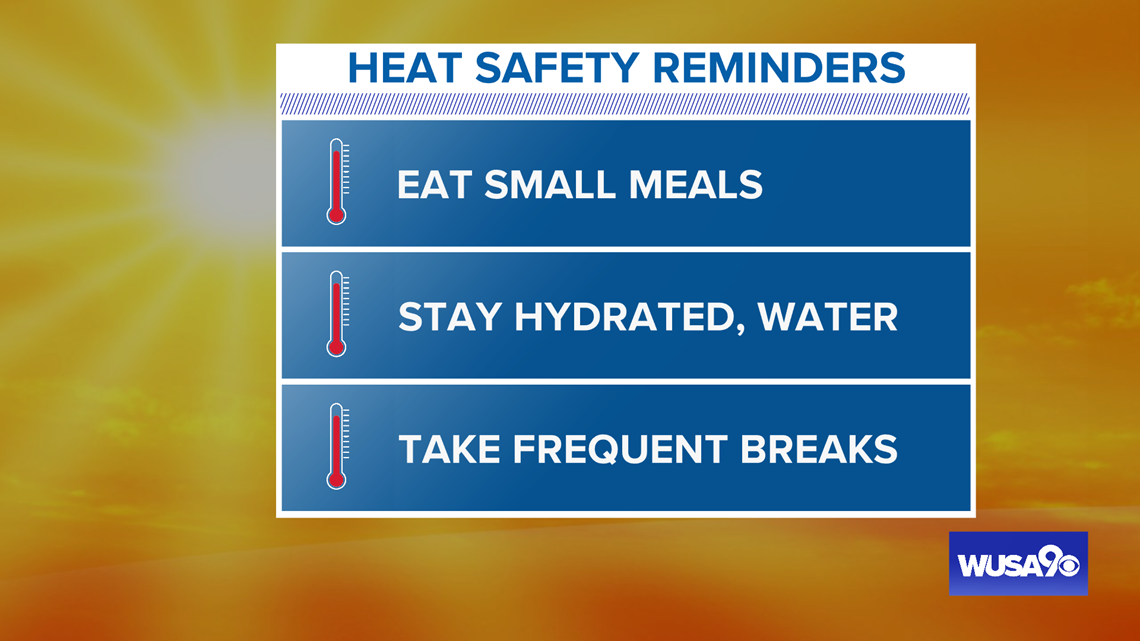 On Sunday, a cold front will approach the region. Still, high temperatures look to be toasty, with 90s likely for most of the DMV. Showers and some strong storms are likely Sunday evening and Sunday night.
The early season heat wave will break by Monday with highs almost 20 degrees cooler. Plan on some a.m. showers Monday with highs only in the low to mid 70s.