WASHINGTON — Join the WUSA9 Weather Team for an afternoon of Winter Weather fun!
This Saturday, Nov. 23, they'll be hosting a Winter Weather Workshop at the Children's Science Center in Fairfax, Virginia from 12 to 2 p.m.
There will be activities to learn about types of winter weather, how we measure snow and why snowflakes don't all look the same! Plus, we'll dive into this year's Winter Weather Outlook and talk about how much snow YOU could see at your house this year!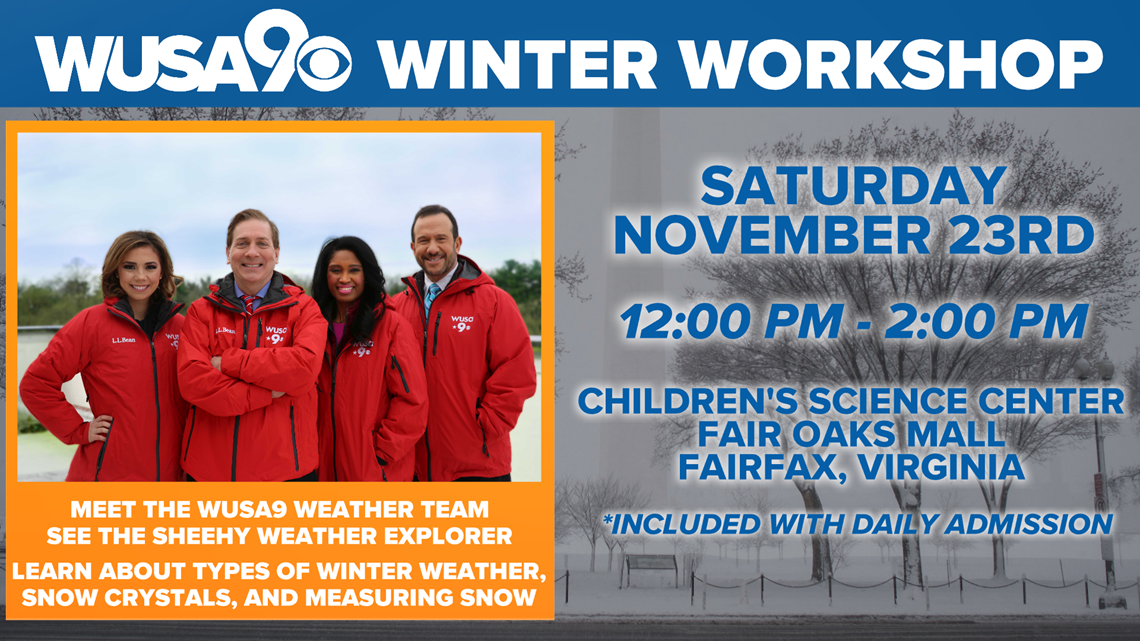 There will be four half-hour workshops, each included with General Admission to the Lab. Space is limited and each one is first come first serve.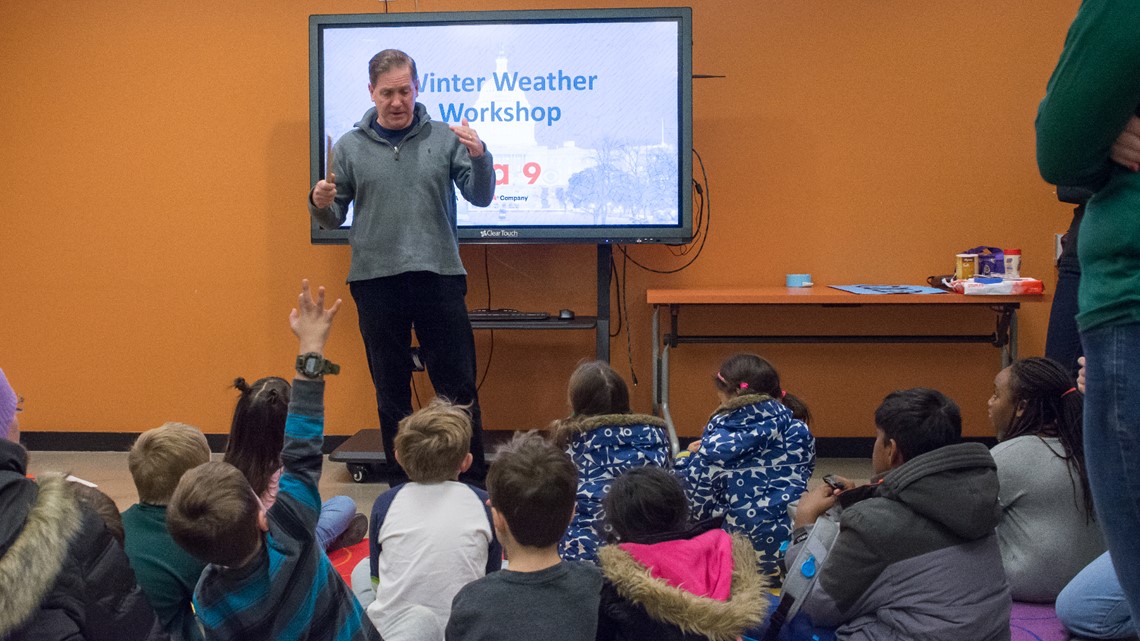 Attendees will become 'Weather Explorers' and learn how to measure and report snowfall this year with a WUSA 9 Weather Snow Stick.
The Children's Science Center is a non-profit organization and interactive children's museum where children, families, and school groups can explore science, technology, engineering, and math concepts with hands-on exhibits, activities and programs. It makes STEM learning fun! They serve over 70,000 visitors a year at the Children's Science Center Lab at Fair Oaks Mall and through community programs delivered to schools and STEM festivals throughout northern Virginia. Learn more at www.childsci.org.