WASHINGTON — There will be accumulating snow Thursday in parts of Virginia, Delmarva and the Carolinas, but once again, it will be another miss for the D.C. metro.
There will be just enough cold air infiltrating moisture already in place as a storm forms off the coast of Georgia and South Carolina to change rain over to snow.
For the D.C. metro, although steady snow is out of the cards, we do believe that some areas could have some flurries late Thursday, especially south of town. in lower southern Maryland, southern Delmarva and over to Charlottesville, some light snow or snow showers are possible.
But to see accumulating snows, you'll need to be further south closer Richmond and Norfolk.
WUSA
RELATED: Only 2 winters have had less snow in DC than this season. Here's why
Snowfall Comparison
Weather models continue to vary greatly on how much snow will fall. One to three inches of snow is likely through parts of North Carolina and lighter amounts for South Carolina. The northern edge of the snow will extend into the Norfolk and Virginia Beach areas.
This is the American/GFS model snow potential, showing this snow trend with light accumulations in North Carolina into southern Virginia.
WUSA
The European Model is similar, with accumulations of a couple inches in southern Virginia and Delmarva.
WUSA
RELATED: Why this year's DC snowfall could be feast or famine
The North American Model is very aggressive, showing much higher snow totals. We believe this model snow output is far too high to be reasonable.
WUSA
Snow Timing & Futurecast
Futurecast shows the progression of the storm Thursday in the Mid-Atlantic. Late Thursday afternoon through early Thursday night is the critical timing for snowfall in southern Virginia.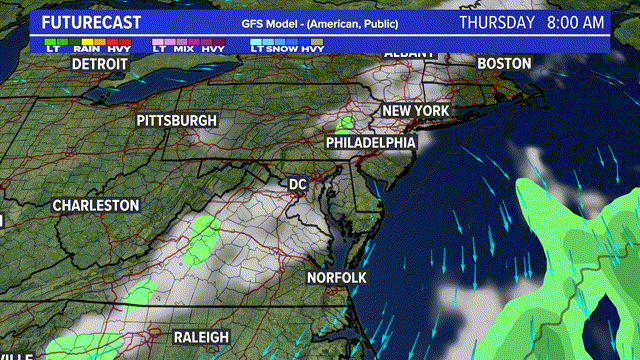 RELATED: 41 years ago -- one of DC's most notorious blizzards struck on Presidents' Day weekend
Winter Weather Alerts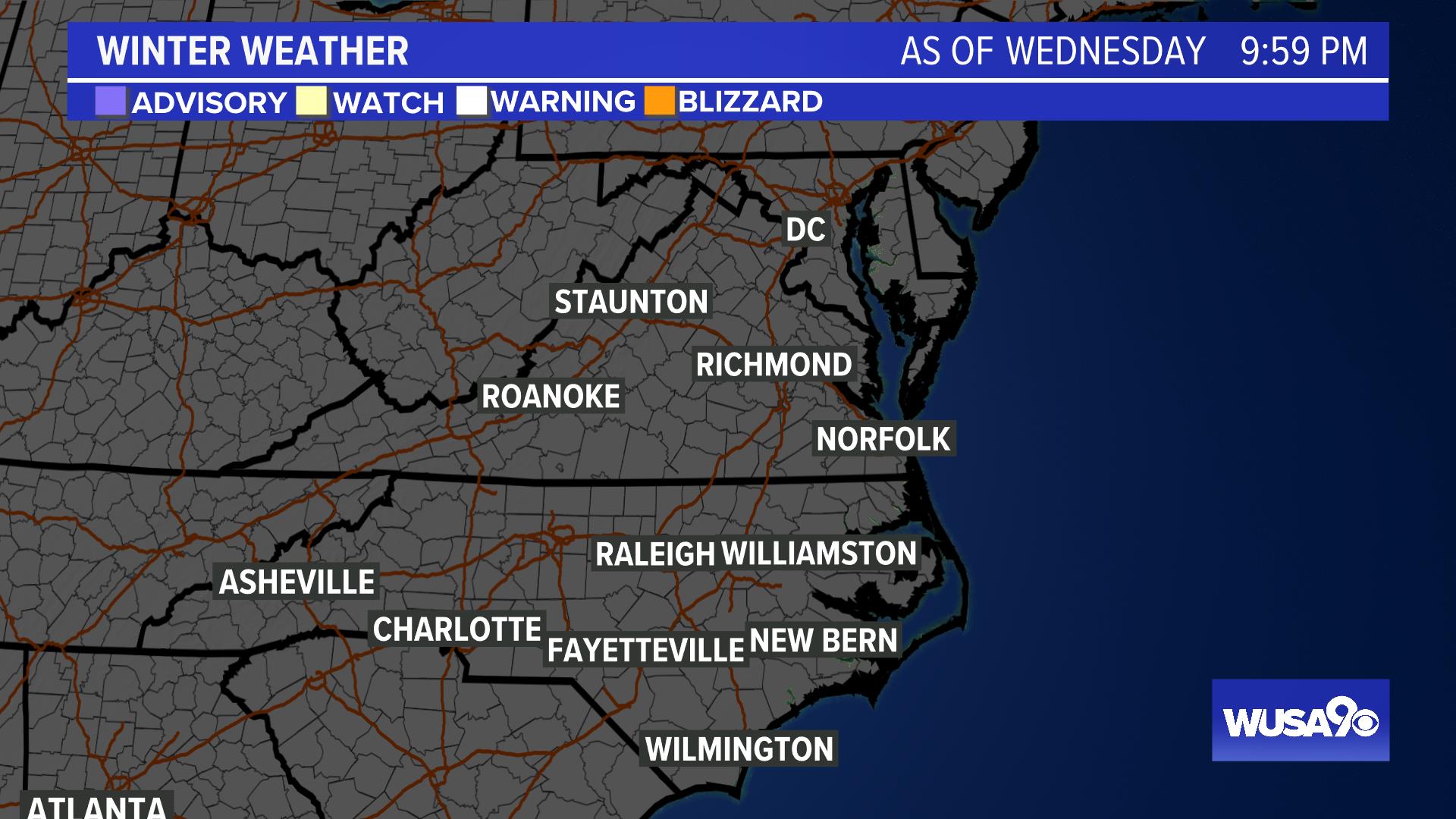 Download the brand new WUSA9 app here.
Sign up for the Get Up DC newsletter: Your forecast. Your commute. Your news.